As Income Inequality Rises, America's Middle Class Shrinks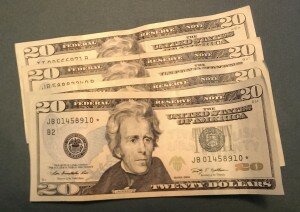 On December 18, 2014, Keith Miller and David Madland with the Center for American Progress reported on the above. Here's their synopsis and a link to their full post:
"America's middle class is struggling. As recent economic data show, middle-class household incomes remain stagnant at a near-25-year low, and the share of the nation's economic gains going to the middle class has fallen to near-record lows. Meanwhile, the costs of middle-class essentials—such as child care, higher education, health care, and housing—have rapidly increased. Beyond these well-documented facts, however, another long-term trend affecting the middle class has received somewhat less attention: As income inequality has steadily grown in the United States, the actual size of America's middle class has shrunk.
"Middle-class households were a clear majority in 1979, but today, they make up less than half of all households, and there is no indication that this trend will reverse in the near future. America needs a vibrant and prosperous middle class to drive economic growth. Unfortunately, with the increasing economic inequality of the past several decades, the United States has become less of a middle-class nation, and those in the middle have found themselves increasingly financially squeezed and struggling to get by. It is time that policymakers take action to reverse these trends by working to boost middle-class incomes and to ensure that the essentials of a middle-class lifestyle remain affordable."
Learn more about how income inequality is shrinking the middle class.
class warfare · David Madland · income inequality · income stagnation · Keith Miller · war on the Middle Class