CONTRIBUTE!
VOLUNTEER!
CONTACT US!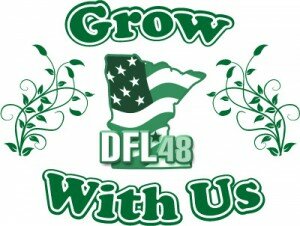 Tweets by @DFL48
On the evening of May 8, 2014, the Senate District Central Committee met and our House District 48B members voted to endorse Joan Howe-Pullis as their candidate.
Joan and her husband, John, are Eden Prairie residents. Joan is active in multiple ministries at Pax Christi Catholic Community. This month, she's completing her Masters at St. Mary's University. And,she and John will be watching their son graduate from college.
In 2012, she volunteered for Minnesotans United for All Families and Outfront Minnesota to help defeat the constitutional amendment. She continued working with Outfront on the Safe Schools Bill that became law earlier this year (which wasn't supported by Rep. Loon).
We're excited to have a candidate with such a strong background and look forward to working with her on her journey to the Minnesota State House.
If you're interested in working with Joan on her campaign, you can e-mail us at [email protected]. We'll connect you.
HD48B · House District 48B · Joan Howe-Pulls
---
Comments are closed.
<< Koch brothers' Americans for Prosperity plans $125 million spending spree