GOP lawmaker closes open meeting, raises questions about GOP plan for property taxes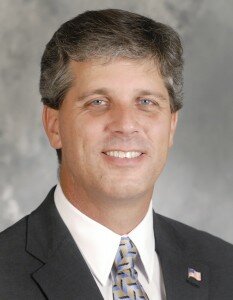 With DFL leaders providing property tax cuts for homeowners and increasing state aid to local units of government, DFL Chairman Ken Martin said it comes as no surprise that GOP Rep. Steve Drazkowski (R-Mazeppa) kicked someone with a video camera out of a property tax listening session held Jan. 27 in Burnsville.
GOP Rep. Roz Peterson (R-Lakeville) promoted the Jan. 27 event in the SunThisWeek, the community's newspaper, yet Rep. Drazkowski, chair of the House Property Tax and Local Government Finance Committee, chose to close this open meeting for one individual.
"Of course Rep. Drazkowski didn't want anyone on tape thanking DFL legislators, like former Rep. Will Morgan, for the first decline in property taxes in a decade," said DFL Chairman Ken Martin. "When the Republicans were in control at the State Capitol, they eliminated the Homestead Credit. DFL leadership reinstated it, giving homeowners much needed relief."
Rep. Drazkowski's actions should put the public on high alert that Republicans will try again to protect special interests with tax cuts at the expense of middle-class families and homeowners. Cities and counties who finally received helped from the state to help pay for services like police and fire protection should also be concerned.
"Rep. Peterson should apologize to her constituents for Rep. Drazkowski closing the meeting and the GOP House Caucus should commit to honoring Minnesota's tradition of civic engagement," Martin said.
GOP House Caucus · HOuse Property Tax and Local Government Finance Committee · Mazeppa · Rep. Drazkowski · Steve Drazkowski