DFL Chairman Ken Martin on Equal Pay Day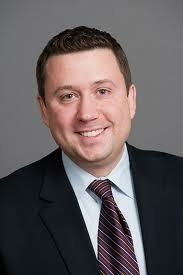 On April 14, 2015, DFL State Chair Ken Martin released this statement:
"On Equal Pay Day it is important to recognize the pay gap between men and women, and remind us of how we impede our own success when we refuse to compensate equal work with equal pay. In Minnesota, women make just 80 cents for every $1 earned by a man. For the average woman, that is a loss in compensation of more than $430,000 over her working lifetime for her, her family and our economy.
"Minnesota has always had a high percentage of women in the workforce, many who are the primary or sole breadwinner for their families. With this in mind, in 2014, Gov. Dayton and DFL legislators passed the 'Women's Economic Security Act.' The Act is aimed at leveling the workforce playing field.
"Equal Pay Day is reminder that even though we've made gains for Minnesota women and their families, there is more work to do. Lawmakers must keep women's economic security at the forefront of their work because when women succeed, Minnesota succeeds."
Chair Martin · equal pay day · income inequality · Ken Martin · wage gap
<< Video – Economist Explains How Taxes Affect US Income Distribution