DFL Chairman Ken Martin: Join the Party at the Minnesota State Fair
Posted by SD48 DFL Communications Team in News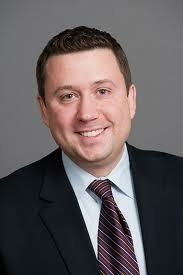 The Minnesota DFL is celebrating our 70th anniversary this year. We'll celebrate this milestone at the Minnesota State Fair Aug. 21 through Sept. 1. The DFL booth is located at the corner of Dan Patch Ave. and Cooper St.
I am personally inviting you to stop by and help us celebrate this milestone. We'll have visits from our DFL elected officials and buttons and t-shirts for sale. At the booth you'll be able to register to vote and to learn more about early voting. In fact, early voting for the Nov. 4 election begins Sept. 19, just weeks after the State Fair ends.
Each day we'll host panels featuring dynamic DFL leaders, including: Speaker of the House Paul Thissen and House Majority Leader Erin Murphy will talk about the progress made to build the middle class during the 2013 and 2014 session; we'll hear from up-and-coming leaders Council Member Dai Thao, the first Hmong American to be elected to the St. Paul City Council and Council Member Andrew Johnson, the first millennial to be elected to the Minneapolis City Council; and Congressman Keith Ellison who will talk about progressive power. All panels start at 1 p.m. Come early, the seats fill fast for these popular conversations. A daily schedule is available at www.dfl.org.
The DFL has stood the test of time because it has stayed true to the principals on which it was founded – fairness and opportunity for all. The DFL believes that we're greater together than we are on our own—that this state succeeds when every Minnesotan gets a fair shot, does their fair share, and plays by the same rules.
Help us celebrate this success at the Minnesota State Fair and stop by and join the Party!
70th anniversary · DFL · Minnesota DFL · Minnesota State Fair