DEBATE: With Only 16 Days Left Until Election Day, Jeff Johnson Still Has No Plan to Lead Minnesota
Posted by SD48 DFL Communications Team in News
In the fourth gubernatorial debate at Hamline University, Jeff Johnson continued his personal and desperate attacks in an effort to hide the fact that he has no positive solutions to improve Minnesota
Johnson also continued to reiterate misleading claims regarding the economy and job creation that have been debunked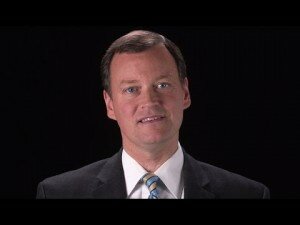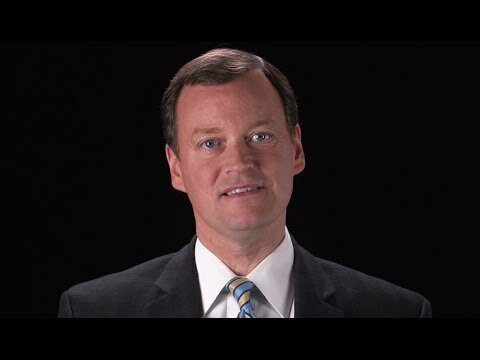 With only 16 days left until Election Day, Hennepin County Commissioner Jeff Johnson today made clear that he still has no plan to lead Minnesota. At today's fourth gubernatorial debate at Hamline University, Johnson continued his personal and desperate attacks in an effort to hide the fact that he has no positive solutions to improve the state. Johnson also continued to reiterate misleading claims regarding the economy and job creation that have been debunked.
Economy
At today's debate, Jeff Johnson again claimed that Minnesota's economy is faltering and our state's private sector is not strong.
Yet Johnson's claims have already been labeled as 'misleading' by Minnesota Public Radio and the most recent data shows continued economic growth for Minnesota.
"For painting an overly dismal picture of the state's business climate, Johnson earns a misleading." [MPR,

10/17/14

]
The most recent jobs report for Minnesota shows that the state has added 16,000 jobs in the last two months alone, and more than 170,000 jobs since Governor Dayton took office. At 4.1 percent, our unemployment rate is the lowest it's been in eight years, and we are more than 50,000 jobs above our pre-recessionary peak. [WCCO,

10/16/14

]
Minnesota is one of only five states where unemployment is lower than it was when the recession started. [Washington Post,

10/10/14

]
Johnson also continued to claim that 53 percent of Minnesotans are underemployed, but this number has also been called out for its limitations:
"The underemployment figure Johnson cites is one the state began tracking only recently. It relies on job data provided by the Bureau of Labor Statistics to define education requirements. But the measurement has limitations. For instance, it doesn't shed light on job satisfaction, or whether workers are stuck in part-time work while seeking full-time employment. The official rate of part-time employees looking for full-time work was 4.3% last month, according to the state." [Star Tribune,

08/24/14

]
And additional statistics that Johnson has cited have also been debunked. For example, Johnson has cited a report from the Kauffman Foundation that said Minnesota is last per capita for the creation of businesses. MPR said about the report:
"That report is somewhat out of date, and its author says that states that have low entrepreneurial indexes tend to reflect low unemployment: the more people there are who have jobs, the fewer people there are who are forced to start new businesses.
Furthermore, different indexes produce different results because they measure different factors. For instance, the University of Nebraska released its State Entrepreneurship Index in August, which ranked Minnesota 13th in the country for business growth." [MPR, 10/17/14]
Support for the Middle Class
Jeff Johnson has said that he would stand up for the middle class.
Yet he said today that he has "no clue" how he would define the middle class. And while Governor Dayton asked the richest 2% of Minnesotans to pay their fair share so we could fund all-day kindergarten, early childhood education, and freeze tuition for college students, Jeff Johnson has said he would cut taxes for the richest 2% of Minnesotans and large corporations – which will blow a billion dollar hole in the state's budget – but he has yet to say how he would cut spending to pay for these tax breaks:
[H]e does want to try to roll back the income tax increase on the wealthy that Dayton enacted in 2012 and lower corporate tax rates. He has not offered specifics on how he would cut taxes while largely preserving the two biggest spending areas and increasing funding for roads and bridges. [Star Tribune,

10/12/14

]
Johnson admitted to a reporter that he doesn't know where he will reduce spending. "I don't know where we're going to have less spending." [Johnson Press Conference,

9/19/14

]
24/7 Governor
Jeff Johnson today said he would be a full-time, 24/7 governor.
Yet Jeff Johnson has said that he wouldn't have his own budget for two years. When asked about his budget proposal for 2016-2017, he said that instead of "digging into it himself," he would be basing it off what the Dayton administration gives him.
For the 2016-17 budget period, he said, "I'll be basing the budget on what the Dayton administration gives me rather than digging into it myself."… Asked what his overall spending target would be, Johnson replied, "It will be smaller than what it was … but I don't know how much smaller." [Star Tribune,

10/12/14

]
Jeff Johnson has also said that his plan to audit state government wouldn't be completed for four years:
Johnson also has proposed auditing nearly every state program — a task he has said could take much of his first term. [Star Tribune,

10/12/14

]
And as a Hennepin County Commissioner Jeff Johnson was absent for critical votes.
Jeff Johnson was not present for the vote on whether to approve the Hennepin County Sheriff's department "Kingfish" cellular exploitation system. [Hennepin County Board Meeting Minutes,

3/23/10

]
Jeff Johnson was not present for the vote setting the 2012 Hennepin County budget. [Hennepin County Board Meeting Minutes,

12/13/11

]
MNsure
Jeff Johnson has said that his solution to fixing MNsure is to request a Section 1332 waiver from the federal government that would allow him to eliminate MNsure.
Yet when asked exactly how a Section 1332 waiver would work and what health care system Johnson would replace MNsure with, Johnson admitted he didn't know how the waiver works or if it would even allow him to eliminate MNsure:
"I haven't actually looked at exactly what we'd have to do there, but I'm hoping that it would allow you to eliminate the government run exchange." [Press Conference,

10/16/14

]
Tea Party
Johnson has continued to try and have both ways on his relationship with the Tea Party. He recently claimed he's not a member nor has sought their endorsement, yet he is called "the closest thing Minnesota has seen to a Tea Party candidate in years":
"Johnson has aligned himself with the Tea Party since 2011, and as a candidate has frequented their meetings. 'There is this perception that the media has created that Tea Parties are kind of wacko, and we are not. And I proudly say 'we,' ' he said at one meeting in April. At various Tea Party meetings Johnson has said he would dismantle the Metropolitan Council, restrict union power, and "go all Scott Walker" on Minnesota if he had a Republican Legislature to work with, as did the Republican Wisconsin governor." [Star Tribune,

10/12/14

]
Minnesota Sex Offender Program
Jeff Johnson today criticized the Governor regarding the Minnesota Sex Offender Program.
Yet Jeff Johnson does not a have a solution to MSOP and has said he's "not sure what he could stomach":
Jeff Johnson said at a press conference, "I'm not sure what I could stomach, to be honest with you, and I think it's going to be a matter of sitting down with these people and having some very frank discussions about what everybody can stomach. And you know, maybe what I can stomach will change over the course of a day or two of talking about it. [Press Conference, 10:08,

9/16/14

]
2014 economy · 2014 Minnesota Gubernatorial Debate · 24-7 Governor · Jeff Johnson · Minnesota Sex Offender Program · MNsure · Support the Middle Class · Tea Party
<< DEBATE: When It Comes to the Middle Class, Jeff Johnson Has "No Clue"