Daily Brief: Wednesday, Sept. 9th, 2015
Posted by SD48 DFL Communications Team in Daily Brief, News
In the Know
Minnesota DFL
Sept. 9, 2015

Events today
In honor and remembrance of St. Paul Firefighter Shane Clifton, who died suddenly from a heart attack while on duty at St. Paul Fire Station #14 on Aug. 31, 2015, Gov. Dayton has ordered all United States flags and Minnesota flags be flown at half-staff at all state and federal buildings in the State of Minnesota, from sunrise to sunset today.
Gov. Dayton and Lt. Gov. Smith will attend the funeral of Saint Paul Firefighter Shane Clifton.
3 p.m. – The Minnesota End Revenge Porn Working Group will meet in Room 200 of the State Office Building.
Mark your calendars
Sept. 17 – DFL Senior Caucus will meet at 12:30 p.m. at Maria's Cafe, 1113 E Franklin Ave., Minneapolis.
2015 special election
No DFL endorsement in Dist. 3A, International Falls Journal

2016 election
2nd District, brace for 2016, Pioneer Press
MN-08: Mills continues to hem and haw, mn progressive project
Clinton says private email was a mistake, says she's sorry, MPR
When you're as bad at campaigns as Scott Walker, you should just give up, The Guardian
Ben Carson offers Republicans an outsider's appeal without the bombast, Star Tribune
Scott Walker's new mission: Convincing voters he is still viable, Washington Post
Bush's bogus claim that Florida 'led the nation in job creation' when he was governor, Washington Post
Biden road-tests 2016 message, The Hill
Same-sex marriage returns as 2016 issue, worrying some Republicans, Bloomberg
If you want more progress like this, we need to elect Democrats in 2016.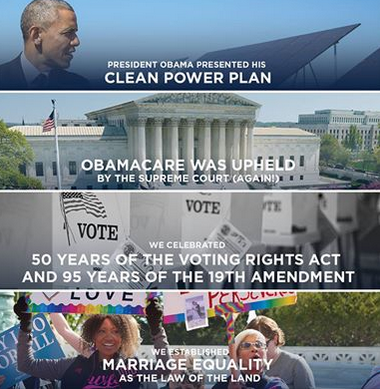 Agriculture
Minnesotans preparing for return of the avian flu, MPR
Avian flu comeback likely, state prepared, KSTP

Congress
Congress no closer to a deal on spending, Washington Post
House GOP faces shutdown crisis, The Hill

Congressional delegation
Kline
John Kline's top 10 greatest hits of evil, City Pages

Dayton
Breaking his pattern, Dayton will not release his tax records, Pioneer Press

Economy
Labor Day: A tight job market creates challenges and opportunities, Brainerd Dispatch
4 local companies receive job creation funding, St. Cloud Times
Job vacancies rise to 98,000 in second quarter; vacancies at a 14-year high, DEED

Education (E-12)
Publicly funded preschool favored by majority of fair polltakers, Session Daily
Greeting kids on first day of school, Dayton reiterates prekindergarten pitch, Star Tribune

Education (higher)
In Michigan, Obama joins forces with another Biden to advance agenda, Washington Post

Environment
Minnesota pheasant numbers jump; long-term worries remain, MPR

Immigration
These numbers are the first big shift in immigration priorities, Washington Post

Iran
Senate Democrats have enough votes to stifle Iran opposition, Washington Post
Democrats clinch critical votes in Iran deal, Star Tribune
Cheney rallies Republicans against Iran deal with doom-and-gloom warning, Star Tribune
Obama hits 41, cements Iran victory, The Hill

Labor
Young workers to hold third Labor Ball, Workday Minnesota
Cloquet continues long-running Labor Day tradition, WDIO
Today in history



Major League Soccer
Ramsey County approves St. Paul soccer stadium resolution, Pioneer Press
Marriage licenses – Kentucky
Kentucky clerk who fought gay marriage is released after 5 days in jail, gets a hero's welcome, Star Tribune

Mining
Counterpoint: What you need to know about PolyMet and groundwater flows, Star Tribune

Minnesota v. Wisconsin
An open letter to Wisconsinites, mnpACT!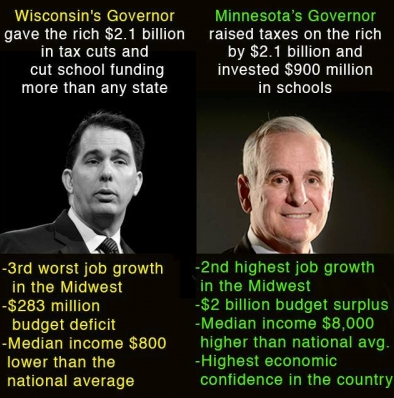 Minnesota Department of Health
Minnesota lab employee misconduct prompts water test review, Pioneer Press
Minnesota water quality tests tainted by lab misconduct, state investigation finds, Star Tribune

Minnesota Family Council
Planned Parenthood foes plan protest at Governor's Residence, Pioneer Press
Minnesota Family Council plans to protest Planned Parenthood outside governor's residence, Star Tribune
Refugee crisis
Student, MN senators call for more refugee aid, KARE
EU unity is needed on migration crisis, Star Tribune

State Fair polls
Fairgoers back changes to pre-K, teacher seniority, MPR
No party discipline among participants in unscientific State Fair poll, Pioneer Press
Voting
Voting rights' next frontier: 16 year-olds? MinnPost
LIKE the Minnesota DFL on FACEBOOK: https://www.facebook.com/MinnesotaDFL
Follow @MinnesotaDFL on TWITTER: https://twitter.com/MinnesotaDFL
On INSTAGRAM: http://instagram.com/minnesotadfl
daily brief · issues · news