Daily Brief: Wednesday, Sept. 16th, 2015
Posted by SD48 DFL Communications Team in Daily Brief, News
In the Know
Minnesota DFL
Sept. 16, 2015

Events today
The Senate Capital Investment Committee will visit Two Harbors, the Split Rock Light House, Ely and Lake Vermillion Park.
8:30 a.m. – The Legislative-Citizen Commission on Minnesota Resources will meet to review buffer provisions and the BP Oil Spill settlement for Minnesota.
4:30 p.m. – A fundraiser honoring the long-time service of Rep. Lyndon Carlson and Rep. Phyllis Kahn, the longest serving members of the Minnesota House in state history, is being held at the Carpenters Hall, 730 Olive St., St. Paul.
5 p.m. – The four bottom-tier Republican candidates for president will be in an undercard debate on CNN.
7 p.m. – Eleven Republican candidates for president will debate at the Ronald Reagan Presidential Library. Catch it on CNN.

Mark your calendars
Sept. 17 – DFL Senior Caucus will meet at 12:30 p.m. at Maria's Cafe, 1113 E Franklin Ave., Minneapolis.
Sept. 22 – "Voter Registration Day" in Minnesota. 800,000 Minnesotans are eligible to vote and have not registered.
Sept. 26 – The DFL Environmental Caucus will meet at Fond du Lac Community College in Cloquet. Sign in starts at 12:30 p.m., the meeting begins at 1 p.m.
The DFL African American Caucus will meet at 10 a.m. at Hosmer Library, 347 E 36th St., Minneapolis. Guest speakers are Sen. Champion and Rep. Moran.
Oct. 10 – The College Democrats of Minnesota are holding a 2015 Fall Leadership Summit. Noon, Teamsters Council Joint 32, Minneapolis.
Oct. 13 – The first Democratic debate takes place in Las Vegas. It will air on CNN.

Fundraisers
Sept. 20 – 14th Annual Congressional District 2 DFL Fundraiser, 4 p.m., The Wilds, Prior Lake.
Sept. 26 – Congressional District 7 has scheduled a fall fundraiser dinner at the Kandi Entertainment Center in Willmar. The keynote speaker is R.T. Rybak, current vice-chair of the Democratic National Committee and former mayor of Minneapolis. A CD7 central committee meeting and a rural candidate training session are both scheduled for earlier in the day.
Sept. 27 – Rice County DFL will hold its 4th Annual Hotdish Dinner & Cook-Off Fundraiser – A Celebration of the Middle Class. 4 p.m., Vintage Ballroom & Suites, 129 Central Ave. N, Faribault. For more information, contact Shawn Groth, chair, Rice County DFL, .
Oct. 11 – Senate Districts 25 and 26 will hold a FDR dinner at the Kahler Hotel in Rochester. The keynote speaker is Javier Morillo-Alicea, SEIU #26 President, political commentator and activist. He will share stories about his entry into progressive politics. DFL elected officials and candidates will also speak. For more information or tickets, contact Randy at () or Nancy at .
Nov. 4 – CD3 DFL Fall Fundraising Event: An Evening with Vice President Walter Mondale, moderated by Don Shelby. The location of the 7 p.m. event will be announced soon. Tickets may be purchased online at www.dfl3cd.org. Reservations can also be made by mail. Checks should be payable to CD 3 DFL and mailed to Nancy Parris, 8350 Airport Rd, Waconia, MN 55387.

2015 election
Duluth voters narrow races for mayor, City Council, Duluth News Tribune
City Council president and a former boxing promoter advance in Duluth mayor's race, MinnPost
Duluth City Council president wins most votes in mayoral primary, Pioneer Press

2015 special election
MN House 3A: Special election primary September 29, mn progressive project
Hansen endorsed by DFL Environmental Caucus, International Falls Journal

2016 election
Legislature
Coleman's son eyes state Senate seat for 2016, MPR
Jake Coleman, son of former Sen. Norm Coleman, running for state Senate, Star Tribune
Former state Rep. Abeler to run for state Senate seat, MinnPost
Congress
With Pawlenty out, Republicans seek viable GOP candidate to fill Kline's seat, Star Tribune
Mary Pawlenty won't run for Congress, MPR
Former Minnesota first lady Mary Pawlenty won't run for 2nd District Congressional seat, MinnPost
The CD2 race continues to be a curiosity, mnpACT!
Second District: Pawlenty, Pratt reject race for Congress, Pioneer Press
President
Trump pledges military buildup, better deal for vets, in speech aboard warship, Star Tribune
Alongside Trump's campaign, activist clashes are growing uglier, Washington Post
This guy wants to be president: Walker begs Republicans to look at him, mn progressive project
He was the everyman candidate, now Scott Walker needs to stand out, Washington Post
Rand Paul makes a bet on Minnesota, MinnPost

Affordable Care Act
So many coverage options, so much ACA hate, healthinsurance.org


Black Lives Matter
At court hearing, Black Lives Matter protesters compared to Minneapolis zombie marchers, Star Tribune
Bonding
Senate bill tour at its end, Mesabi Daily News

Congressional delegation
Klobuchar
'Senate Next Door' Klobuchar visits Content Bookstore, Northfield News

Debate
CNN hopes to capture candidates' combative spirit in G.O.P. debate, New York Times
What's at stake for 2016ers on debate night, CNN
Will Wednesday's GOP debate move the discourse from flash to substance? Washington Post
5 things to watch in the second Republican presidential debate, ABC
Trump wages war on 10 fronts
Fiorina steps into the spotlight
Carson reaches the moment of truth
Can Bush claw his way back into the race?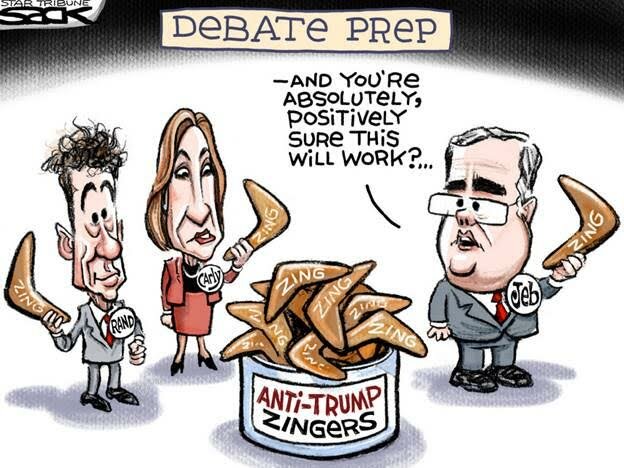 Dayton
Gov. Mark Dayton addresses local Rotarians about health care, transportation, Owatonna People's Press

DFL
DFL Party considers returning Davis donations, MPR
Minnesota DFL likely to pass along Bill Davis donations to charity, Star Tribune

Economy
HP to jettison up to 30,000 jobs as part of spinoff, Washington Post

Education (E-12)
Smith talks early childhood education at Harrison Elementary, Brainerd Dispatch

Environment
Where was the support? Lawmakers hear concerns over environment, ag policy, Austin Daily News

Energy
Lawmaker wants Dayton to oppose clean energy plan, MPR
Should Gov. Dayton oppose the federal Clean Power Plan? MPR

GOP
GOP tries to refocus on abortion; anti-abortion groups are split on strategy; and transportation advocates are wary of their own potential shutdown, Washington Post

Government shutdown
With possible shutdown nearing, Obama looks to take budget fight to G.O.P., New York Times

Iran
Dems block Iran bill for a second time, The Hill
McConnell sets up tough vote for Dems on Iran, The Hill

Labor
Union suspends strike; school to start Thursday in Seattle, The Seattle Times
Scott Walker's anti-union push may not prove so easy as president, MPR
Today in history




Legislature
Statehouse sex scandals carry public costs, consequences, MPR

Marriage licenses – Kentucky
Post-ABC poll: Most say Kim Davis should issue marriage licenses to gay couples, Washington Post

Pawlenty, Tim
How Tim Pawlenty came to be everyone's favorite failed presidential candidate, MinnPost

Polls
CBS/NYT Poll: GOP race – Donald Trump maintains lead, but Ben Carson gains, CBS
WBUR poll: Close N.H. race between Trump, Carson, WBUR

Space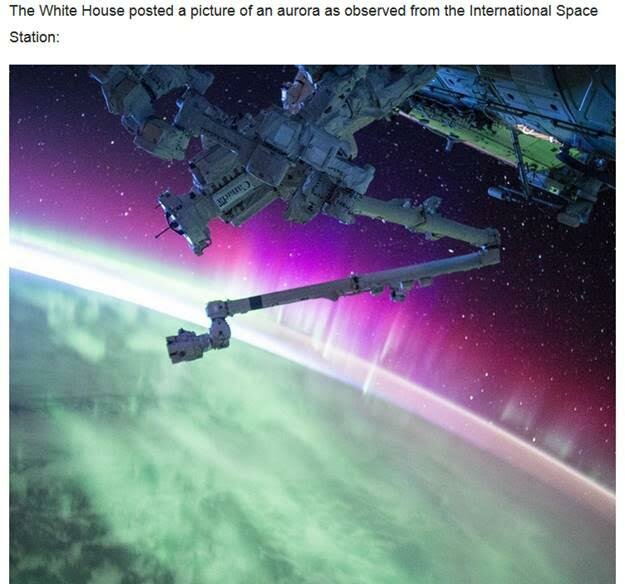 Transportation
St. Croix bridge delays crimp Stillwater's grand downtown plans, Pioneer Press

Unclaimed property
Lawmakers seek to return $1.7 million in unclaimed property to residents, Pioneer Press

Voting
Should 16-year-olds be able to register to vote? Washington Post
Mpls. could require landlords to give new tenants voter info, MPR
LIKE the Minnesota DFL on FACEBOOK: https://www.facebook.com/MinnesotaDFL
Follow @MinnesotaDFL on TWITTER: https://twitter.com/MinnesotaDFL
On INSTAGRAM: http://instagram.com/minnesotadfl
daily brief · issues · news