Daily Brief: Wednesday, May 6th, 2015
Posted by SD48 DFL Communications Team in Daily Brief, News
In the Know
Minnesota DFL
May 6, 2015

Events today
8 a.m. – Gov. Dayton chairs a meeting of the Capitol Preservation Commission.
8 a.m. – Lt. Gov. Tina Smith will provide remarks at the Shakopee Chamber of Commerce Legislative Breakfast.
9 a.m. – The Minnesota House of Representatives meets in session.
10 a.m. – U.S. Rep Rick Nolan will hold a roundtable on Eighth District tourism with tourism industry stakeholders at the DECC, 350 Harbor Dr., Duluth.
11 a.m. – The Minnesota Senate meets in session.
1 p.m. – Gov. Dayton will be joined by Minnesota Department of Health Commissioner Ed Ehlinger for a news conference on Minnesota's drinking water quality in the Governor's Press Briefing Room.
1 p.m. – State Auditor Rebecca Otto will speak at the Yellow Ribbon designation at Hibbing Community College.
4 p.m. – U.S. Rep Rick Nolan will pin three medals and one ribbon – the National Defense Service Medal, the Armed Forces Expeditionary Medal, the Armed Forces Reserve Medal, and the Army Service Ribbon – on Private First Class Army Cavalry Scout Joel Heller (a member of the DFL State Central Committee) at Duluth Technology Village, 11 E Superior St., Duluth. These honors were recently retrieved by the Congressman's office from the Department of Veterans Affairs (VA).

Event Friday
4 p.m. – A community picnic kicks off the 2015 Governor's Fishing Opener, Tower Civic Center. The event includes free food, free games, great entertainment and several other activities. Follow along at #MNGFO2015.

Constituency Caucus meetings
May 16 – The DFL African-American Caucus will meet at 10 a.m., Golden Thyme Coffee House, 921 Selby Ave, St. Paul.
May 16 – The DFL Environmental Caucus will hold a membership meeting, noon, Powderhorn Recreation Center, 3400 15th Ave. S, Minneapolis.
May 21 – MYDFL Central Committee meeting, 6:15 p.m., Rondo Community Library, 461 N Dale St., St. Paul.

Events you won't want to miss!
June 6 – Tickets are now on sale for the 4th Annual Humphrey-Mondale Dinner.
June 20 – Registration is now open for the DFL Training Summit. Attend and learn how you can help the party build to win, built to last.

2015 session
Minnesota House floor can be a theater of the absurd, Star Tribune
Minnesota Senate approved Dayton appointments of Adam Duininck, Mike Rothman, Star Tribune
Firefighters decry 'slow death' of flame retardant bill, Star Tribune
Senate holding firm on policy language in bills, Pioneer Press
Tales of big fish at the Capitol, Pioneer Press
Minnesota Senate confirms Met Council chair, Pioneer Press
Dear Legislature: Choose educations over corporations, St. Cloud Times

2016 election
Hillary Clinton's appeal survives scrutiny, poll says, New York Times
Huckabee opens '16 bid saying US has lost its moral path, The Hill
DNC statement
With Mike Huckabee's announcement that he is running for president, DNC National Press Secretary Holly Shulman released the following statement:
"Mike Huckabee's decision to throw his hat into the GOP ring tells us all we need to know about who the Republican Party is and what they believe. This Republican candidate for president said that being gay is a lifestyle choice akin to using profanity. He opposes a woman's right to make her own health care decisions, and wants to repeal the Affordable Care Act and return control to the insurance companies.
"It's one thing to spout off nonsense on his TV show, but for Mike Huckabee to present his ideas as legitimate policies for a presidential campaign is insulting to the American people, though I can't say I am particularly surprised. I mean, have you heard the rest of the Republican hopefuls?
"Mike Huckabee's vision for America is out of touch, in many cases completely out of line and would take the country backwards."
DNC sanctions six presidential primary debates
The Democratic National Committee announced that it will sanction six debates between candidates seeking the Democratic presidential nomination, beginning in the fall of 2015.
"We've always believed that we would have a competitive primary process, and that debates would be an important part of that process," said DNC Chair Rep. Debbie Wasserman Schultz. "Our debate schedule will not only give Democratic voters multiple opportunities to size up the candidates for the nomination side-by-side, but will give all Americans a chance to see a unified Democratic vision of economic opportunity and progress – no matter whom our nominee may be."
Each of the six DNC-sanctioned debates will be sponsored by a combination of state Democratic Parties, national broadcast media, digital platforms, local media, and civic organizations. The four early primary and caucus states of Iowa, New Hampshire, Nevada and South Carolina will each host a sanctioned debate.

Agriculture
Jennie-O to cut production at Faribault plant, idling 233 workers, Star Tribune

Campaign finance
Maintain limits on campaign finance in Minnesota, Star Tribune

Congressional delegation
Kline
After Congressman Kline supported predatory lenders at the expense of US soldiers, the Democratic Congressional Campaign Committee announced it is launching a paid advertising campaign to hold him accountable for this unseemly action.
Over this week's congressional recess, Kline will be met with mailers and digital ads targeted to reach Minnesota's military families, the same constituency that he just voted against back in Washington.
Recently, a provision was inserted into the National Defense Authorization Act that would delay protections for U.S. troops from predatory lending schemes that have unfairly targeted service members. Shortly before leaving town for recess, committee members voted on an amendment to remove the delay from the bill and allow these crucial Department of Defense protections to proceed. The provision was dropped with bipartisan support, yet Kline still voted to keep it, prioritizing payday lenders and special interests over service members and their families.
This comes one week after Kline voted against preventing companies convicted of predatory lending against veterans and service members from serving on the Consumer Finance Protection Bureau Advisory Board.
"By voting to delay protecting our troops from predatory lenders, Congressman Kline has made it clear that he has the backs of payday lenders and special interests, rather than service members and their families," said Matt Thornton of the DCCC. "Perhaps Kline thought he could get away with voting against our troops during a late-night committee meeting, but we will be using this recess to call out his shamefully wrong priorities."

DFL
Advance planning: 2016 DFL convention date, Pioneer Press

Driver's licenses
Senate transportation omnibus bill expands access to driver's license, Minnesota Budget Project

Education (E-12)
Education conferees begin walkthrough on differences in House, Senate E-12 plans, Session Daily
Education (K-12)
Edina voters approve $125 million bond measure to renovate schools, Star Tribune
Voters in Edina, Shakopee approve million dollar changes to school districts, WCCO

Environment
Don't backpedal on Gov. Dayton's 'buffer strips' bill, Star Tribune
'Buffer Bully'? Dayton embraces title in clean water push, WCCO

Health and human services
Conferees begin to compare, contrast omnibus health care finance bill, Session Daily

Labor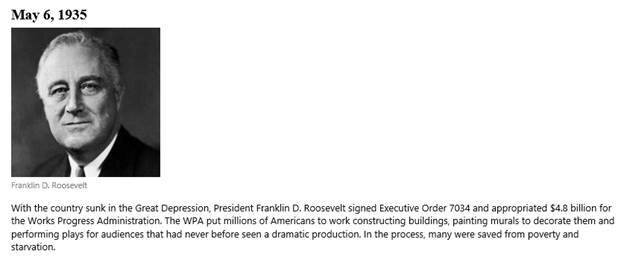 Medical marijuana
Is Minnesota taking the right approach to medical marijuana?, MPR
Behind-the-scenes at Otsego medical cannabis facility, WCCO

MinnesotaCare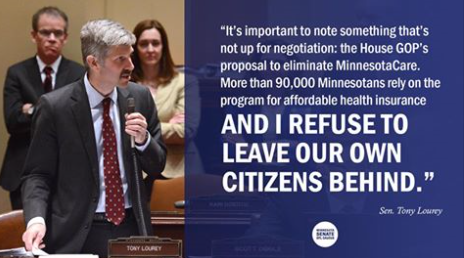 Real ID
Dayton: Real ID may have to wait until next year, MPR

Taxes
More estate taxes shouldn't be Minnesota's priority, Minnesota Budget Project
Transportation
Public funding of $6 million Minneapolis transit bridge near new Vikings stadium draws fire, Star Tribune
LIKE the Minnesota DFL on FACEBOOK: https://www.facebook.com/MinnesotaDFL
Follow @MinnesotaDFL on TWITTER: https://twitter.com/MinnesotaDFL
On INSTAGRAM: http://instagram.com/minnesotadfl
daily brief · issues · news