Daily Brief: Wednesday, June 24th, 2015
Posted by SD48 DFL Communications Team in Daily Brief, News
In the Know
Minnesota DFL
June 24, 2015

Events today
The Senate will resume consideration of several trade bills. The House will vote on a package of bills to repeal EPA coal rules. The House Oversight Committee will hold its second hearing on the OPM data breach. The House Transportation Subcommittee on Railroads will hold a hearing on positive train control implementation.
9:30 a.m. – Secretary of State Steve Simon will meet with Elk River Chamber of Commerce Executive Director Debbi Rydberg, 509 US-10, Elk River.
10 a.m. – Lt. Gov. Smith will visit Mississippi Topsoils, which received a Value Added Grant from the Minnesota Department of Agriculture.
11 a.m. – Gov. Dayton will be joined by representatives of the Midwest Dairy Council to honor Minnesota's dairy farmers and proclaim June Dairy Month in the State of Minnesota (Governor's Press Briefing Room, Veterans Service Building, 20 W 12th St., St. Paul.
11:20 a.m. – President Obama will deliver remarks on the completion of a review of how the government responds to overseas hostage cases.
12:15 p.m. – Secretary of State Steve Simon will meet with Safe at Home Application Assistants and County Attorney Brian Middendorff, Morrison County Attorney's Office – Victim Witness Unit, 213 1st Ave. SE, Little Falls.
12:45 p.m. – Lt. Gov. Smith will have lunch at Val's Rapid Serv, 628 East St. Germain St., St. Cloud.
1:30 p.m. – Lt. Gov. Smith will visit Beaver Island Brewing, 216 6th Ave. S, St. Cloud.
2 p.m. – Secretary of State Steve Simon will speak at 2015 MACATFO Conference, Ruttger's Bay Lake Lodge, 25039 Tame Fish Lake Rd, Deerwood.
3:30 p.m. – Secretary of State Steve Simon visits Advocates Against Domestic Abuse office and meet with two Safe at Home Application Assistants, 117 2nd St. NW, Aitkin.
Lt. Gov. Smith will visit Central Minnesota Mental Health Center in St. Cloud to celebrate the 22ndanniversary of their adult day treatment program.
7 p.m. – Are you alarmed at the rising rate of income inequality in our country? Are you tired of working hard and not getting ahead? The current state of the economy for working people is not inevitable. Learn how you can change the direction of our economy. Join the Saint Paul Regional Labor Federation's Community Connections' workshop on Common Sense Economics. East Side Freedom Library, 1105 Greenbrier Street, St. Paul, 7 p.m., free and open to all.
7 p.m. – Secretary of State Steve Simon speaks at Metro State University class about election-related issues , Midway Center Campus, Room 158, 1450 Energy Park Drive, St Paul.
President Obama will host a reception observing LGBT Pride Month.

Save the date!
June 27 – Stonewall DFL will at Twin Cities Pride from 10 a.m. – 6 p.m. on the festival grounds in Loring Park. For additional information, contact Gerald Strauss at .
June 23 – The Bloomington Progressive Issues Forum, 5:30 p.m., Davanni's Pizza and Hoagies, 8605 Lyndale Ave. S., Bloomington.
June 27 – "Awake the Lakes Area DFL" hosted by the Douglas County DFL. 118 City Park Road, Alexandria. 1-3 p.m. music, 3-5 p.m. speakers including House DFL Assistant Leader Erin Murphy, a representative from Congressman Collin Peterson's office and Mike Simpkins.
June 28 – Seventh Annual Family Picnic of the DFL Senior Caucus, noon – 3 p.m., Brookview Park, Golden Valley.
July 12 – Tickets are now on sale for the 3rd Annual Jackie Stevenson Dinner in Bloomington. Get more information here.
July 14 – Senate District 53 and Senate District 39 Summer Picnic, 5:30 p.m., Tartan Park, Lake Elmo.

2015 election
Flanagan running unopposed for Winker seat, MPR
Democrat running unopposed in Minnesota special election for House, Pioneer Press

2015 session
Stassen-Berger: Daudt seeks to build Minnesota GOP's momentum, Pioneer Press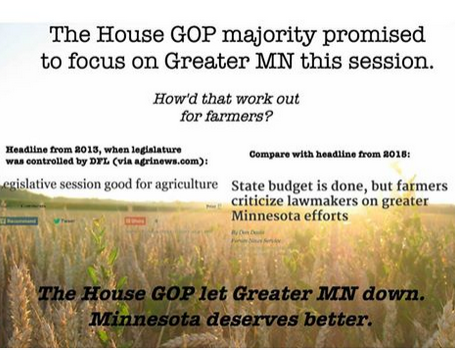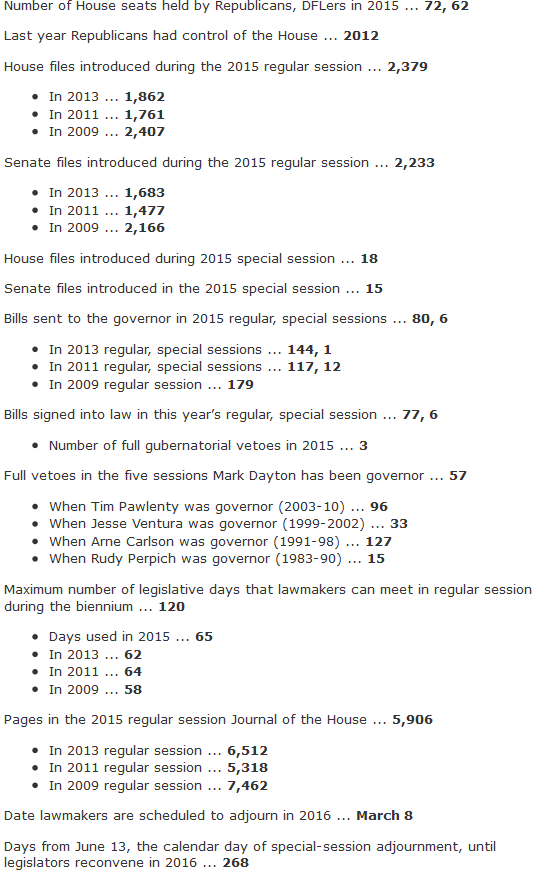 2016 election
Kay Hagan won't challenge Richard Burr in 2016, Roll Call
Scott Walker, set for a bigger stage, faces G.O.P. revolt in Wisconsin, New York Times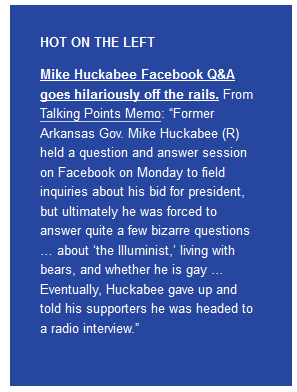 Charleston
The white-supremacist group that inspired a racist manifesto, The Atlantic
Gov. Mark Dayton reflects on services at St. Peter's A.M.E., Star Tribune

Confederate flag
Haley's stock rises amid flag furor, The Hill
With nod to freedom of expression, NASCAR again tries to distance itself from Confederate flag, Star Tribune
South Carolina lawmakers: Remove offensive symbol by taking down the flag, Star Tribune
Last night, "the board of the Citadel — the South Carolina military college whose cadets were among the first to fire on Union troops in the Civil War — voted to remove the Confederate flag from the school's Summerall Chapel to another, undecided location," Karen Tumulty and Robert Costa report.
The South Carolina state House voted 103-10 for a bill that allows debate over removing the Confederate flag during a special session later this summer. The state Senate approved the measure by voice vote.
"Virginia Gov. Terry McAuliffe (D) pressed his state to quit issuing license plates with the insignia and replace those already on the road. Tennessee Gov. Bill Haslam and North Carolina Gov. Pat McCrory, both Republicans, also said they wanted to get rid of such license plates in their states."
Six major retailers said they will stop selling merchandise featuring the Confederate flag: Wal-Mart, eBay, Sears, Target, Etsy and Amazon.
Senate Majority Leader Mitch McConnell said Kentucky's Jefferson Davis statue should be movedto a museum. The Washington Post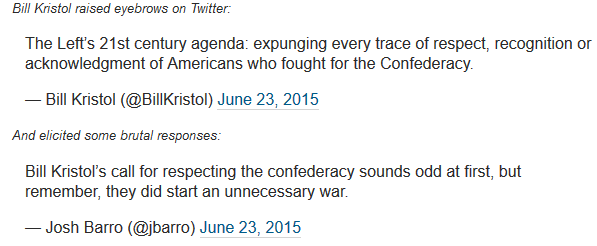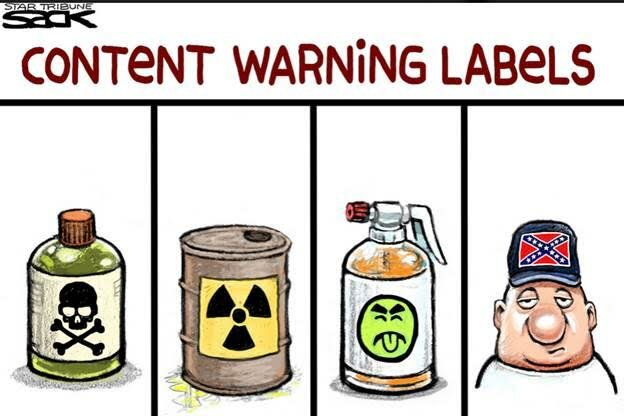 Congress
Ellison, Emmer form Somalia caucus, MPR
Emmer, Ellison join to create Somalia Caucus, Star Tribune

Environment
With regret, MPCA Citizens' Board shuts down, MPR
Minnesota Republicans change their tone on climate change, MPR
Pollution Control's citizen board eliminated after day of protests, tears, Pioneer Press
Protesters decry death of Citizens' Board at Minnesota Pollution Control Agency, Star Tribune

Franken, Al
Interview on the Daily Show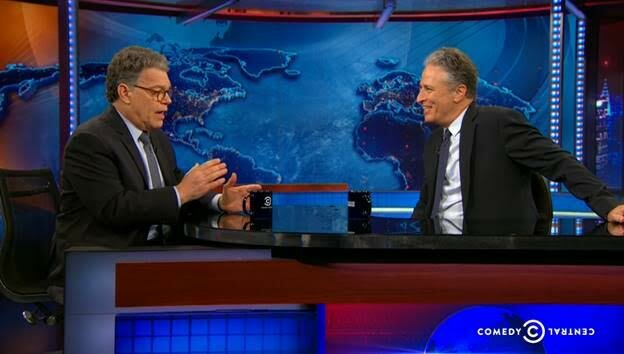 Mining
On the Iron Range, a push for a new kind of iron, MPR
Proposed PolyMet mine in northeastern Minnesota moves one step closer, Star Tribune

Poll
According to the Minnesota Jobs Coalition swing-district poll, the top five issues in Minnesota are Education, Spending, Jobs/Economy, Healthcare, and Transportation. In those districts, 48 percent believe Minnesota is on the right track, 41 percent thing Minnesota is headed the wrong direction. morning take

Ramadan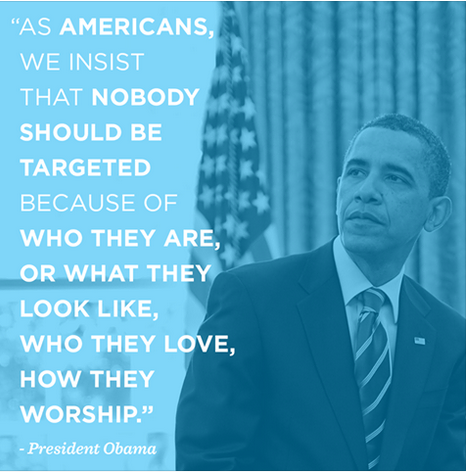 Sugar
The Corn Refiners Association, representing companies that produce high-fructose corn syrup, has just hired 10 outside lobbyists as part of an unorthodox attack on sugar producers and the unusually generous federal support that they receive. Their first target is an agriculture appropriations bill now working its way through a House committee. "While every other farm support program has received multiple rounds of reforms, big sugar has not been touched," said John Bode, CEO of the Corn Refiners group. Watch for sugar supports to become the next Big Thing that movement conservatives oppose, even if they supported them in the past: Some on the right predict this issue will play out a lot like the reauthorization of the Export-Import Bank. The bank's charter is likely to lapse, at least temporarily, next week after a sustained push by conservatives to cast it as a symbol of corporate welfare. The 2016 presidential contenders continue to seek out issues where they can get to the right of one another. The Washington Post
Target Center
Off Target: the never-ending effort to fix the Twin Cities' least beloved venue, MinnPost

Transportation
Bipartisan Senate bill would fund transportation for 6 years, The Washington Post
St. Paul: Keeping bus-rapid-transit on pace in the east metro, Pioneer Press
Voting
Voter participation is at historic lows. It's time to rethink GOTV. The Nation
LIKE the Minnesota DFL on FACEBOOK: https://www.facebook.com/MinnesotaDFL
Follow @MinnesotaDFL on TWITTER: https://twitter.com/MinnesotaDFL
On INSTAGRAM: http://instagram.com/minnesotadfl
daily brief · issues · news