Daily Brief: Wednesday, July 22nd, 2015
Posted by SD48 DFL Communications Team in Daily Brief, News
In the Know
Minnesota DFL
July 22, 2015

Events today
9 a.m. – Justice Wilhelmina Wright will be confirmed to the United States District Court for the District of Minnesota.
12:30 p.m. – The Minnesota DFL Senior Caucus will gather for a social lunch from 12:30 to 2 p.m. at the Riverside Perkins, I-94 & Riverside Ave, Minneapolis.
2:30 p.m. – Lt. Gov. Smith and the DNR will announce a new partnership for the rehabilitation and reuse of 26 historic buildings on the Upper Post of Fort Snelling. Upper Post of Fort Snelling, Post Administration Building.
House DFL Leader Paul Thissen will travel to Little Falls to meet with Don Hickman, vice president of Community and Economic Development. In Brainerd, Rep. Thissen will meet with resort owners
Gov. Dayton will travel to Washington D.C. for a meeting of the Council of Governors. He is scheduled to return to Minnesota July 23.


Mark your calendars
July 25 – The Kanabec County DFL will host our annual Post-Parade Reception at the Masonic Hall, 800 S Union St, Mora. The parade begins at 4:30 p.m. Join the Kanabec DFL for hotdogs and discussion.
July 28 – The Twin Cities Labor Chorus will host the 2015 Labor Sing at the AFL-CIO's pavilion on the Minnesota State Fair grounds at 7 p.m.
July 30 – The Minnesota Nurses Association would like to cordially invite you to the Medicare turns 50 Birthday BBQ Bash onThursday, July 30 from 5 – 8 p.m. in St. Paul. Medicare is an American as apple pie (Protect Improve Expand Medicare) so join us for an all American birthday BBQ, as we celebrate the 50th Anniversary of Medicare, one of the greatest social safety net pieces of legislation ever signed into law and what we hope to be the basis of a single payer system for our entire nation. Highland Park Picnic Shelter, 1227 Montreal Ave. St. Paul.
Aug. 9 – An Environmental Awareness Picnic will be held at the Environmental Learning Center, from 2 to 6 p.m. at 13,500 Dakota Ave S, in Savage. The event is free and sponsored by Senate Districts 55, 56 and Scott County DFL.

2016 election
Ohio Gov. Kasich joins GOP race with message of conservatism, compassion, The Washington Post
Your online guide to John Kasich, The Washington Post
Rand Paul wants you to know he's still running for president. So, he brought a chainsaw. The Washington Post
John Kasich's three big problems, The Washington Post
Trump success annoys GOP, The Hill
Is Donald Trump bad for the GOP? MPR
Democrats want to make Obama's community college plan a big 2016 issue, Business Insider
Why Donald Trump is polling well – for now, MinnPost
Why 2016 will be unlike any Minnesota election in over a decade, MinnPost


2016 session
Dayton condition for 2016 tax bill: 'equitable' funding for preschool, Star Tribune
Dayton: No 2016 tax cut deal without more pre-K funding, MPR
Dayton: Will keep seeking money for early education, WCCO
Mark Dayton: More money for youngest learners, Pioneer Press

Congress
Help wanted: Top negotiators to stave off shutdown, Politico

Congressional delegation
Ellison
How Keith Ellison made the Congressional Progressive Caucus into a political force that matters, MinnPost

Environment
Walleye season on Mille Lacs faces early shutdown, Star Tribune

GOP
Minnesota Republican party whittles down debt, MPR

Income inequality
CEO pay: Moving up on its own momentum, Star Tribune

Legislature
Stassen-Berger: What kind of legislator do you want, Minnesota? Pioneer Press

Mass shootings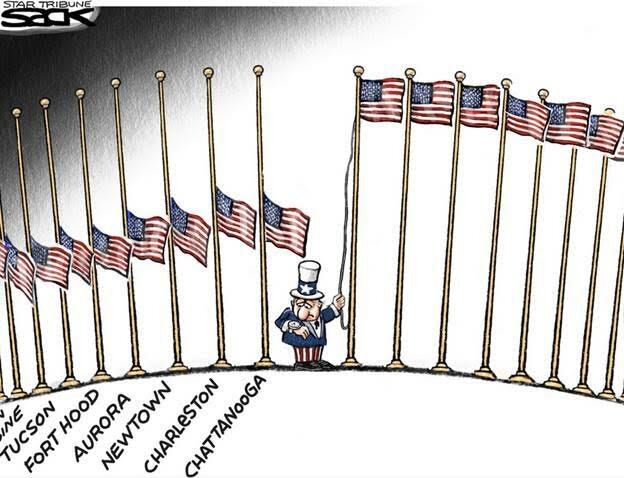 Medical marijuana
Dayton responds to state officials moving into medical pot field, WCCO

Obama
Home stretch: Obama, Jon Stewart share moment of senioritis, The Washington Post

Planned Parenthood
Dayton rejects Planned Parenthood investigation, MPR
A 2nd covert video targets Planned Parenthood on fetal parts, Pioneer Press

Ranked Choice Voting
Duluth voters will decide in November whether to adopt ranked-choice voting, MinnPost

Transportation
McConnell and Boxer reach highway deal, The Washington Post
Senators reach deal on highway bill, The Hill
Senate negotiators reach highway bill deal; action delayed, Pioneer Press
LIKE the Minnesota DFL on FACEBOOK: https://www.facebook.com/MinnesotaDFL
Follow @MinnesotaDFL on TWITTER: https://twitter.com/MinnesotaDFL
On INSTAGRAM: http://instagram.com/minnesotadfl
daily brief · issues · news