Daily Brief: Wednesday, Dec. 2nd, 2015
Posted by SD48 DFL Communications Team in Daily Brief, News
In the Know
Minnesota DFL
Dec. 2, 2015

Events today
The Senate Capital Investment Committee visits bonding proposal sites at Fort Snelling, Bloomington, Apple Valley, Hastings and Inver Grove Heights.
9 a.m. – The Legislative-Citizen Commission on Minnesota Resources will meet in Room 5 of the State Office Building.

Mark your calendars
Dec. 6 – DFL Disability Caucus social, 1 – 5 p.m., Eagles Club, 2507 E 25th St., Minneapolis. Hot dish, dessert, and coffee or tea available for $5, or order from the menu.
Dec. 8 – Special election in Dist. 3A.
Dec. 13 – Moms Demand Action: How to Keep Our Kids Safe. This free forum on preventing gun violence will be held at 2 p.m. at the Dakota County Library, 1340 Wescott Rd., Eagan. Guest speakers include Sen. Jim Carlson and Rep. Dan Schoen.
Dec. 13 – MYDFL will hold a central committee meeting. Noon, St. Louis Park Library.
Dec. 15 – Hillary Clinton will visit Minnesota.
Dec. 16 – Congressional District 3 DFL Winter Party. 7 p.m. Nelson home, 8983 Preserve Blvd., Eden Prairie.
Fundraisers
Dec. 13 – Senate District 58 DFL will host its winter fundraiser from 4 – 7 p.m. at Carbone's, 10 N 8th St., Farmington. The tickets, which are $20, are available by mail: SD 58 DFL, 8251 166th St. W, Lakeville, MN 55044.
Jan. 29 – Congressional District 2 DFL will host A Taste of Mardi Gras. The event takes place from 7 – 11 p.m. at Neisen's Bar & Grill, 4851 W 123rd St., Savage. Suggested contribution is $40 and tickets can be purchased online at www.dflcd2.com.
2016 special election
Dayton calls special election for Lenczewski's seat, Pioneer Press

2016 election
Iowa Evangelicals warm to Ted Cruz, MPR
Bernie Sanders has outpatient hernia repair, his campaign says, Washington Post
It's on: The GOP primary becomes a free-for-all, Washington Post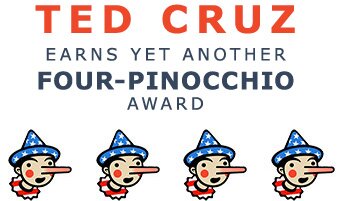 Ted Cruz's Four-Pinocchio claim that 'the overwhelming majority of violent criminals are Democrats',Washington Post
Trump fails to calm 9/11 storm, The Hill
Wary of Donald Trump, G.O.P. leaders are caught in a standoff, New York Times
Affordable Care Act
Five things you should understand about the Senate's Obamacare repeal bill, Washington Post

Best Life Alliance
Disability rights coalition to seek $90 million in next legislative session, Star Tribune

Black Lives Matter
Keith Ellison takes to Twitter to discuss Black Lives Matter activities, Pioneer Press
Editorial counterpoint: Protesters need support, not lectures, Star Tribune
End the 24/7 demonstration at north Minneapolis police station. Star Tribune
Minn. man accused in Black Lives Matter shootings reportedly subscribed to 'sovereign citizen' subculture,Washington Post
Men accused of shooting protesters appear in court as demonstrations continue, Star Tribune
Budget (federal)
GOP leaders using new playbook in shutdown fight, The Hill
Coming attraction: Looking to force a veto confrontation before the end of the year, Senate Republicans will vote, as early as Thursday, on legislation that would repeal large parts of Obamacare and cut off funding for Planned Parenthood. "The strategy for leaders in both the House and the Senate has been to allow conservatives to vent their frustration with Obama through the reconciliation bill, which cannot be filibustered and requires only 51 votes for passage," Kelsey Snell reports. "The hope is that members will be satisfied with the vote and abandon any plans to try to defund Planned Parenthood or target Obamacare in the omnibus spending bill that must pass by Dec. 11." Washington Post

Environment
Sen. Franken heads to Paris to meet with counterparts on climate talks, Star Tribune
St. Louis Park backs away from plastic bag ban, Star Tribune

Mining
Dayton issues warning to Essar about paying companies working on Nashwauk site, Duluth News Tribune
County board backs PolyMet, Mesabi Daily News

Poll
Trump leads, Carson fades in new national poll, The Hill
Bump for Trump as Carson fades in Republican race, Quinnipiac University National Poll finds; Clinton, Sanders surge in matchups with GOP leaders, Quinnipac University

Public safety
Four ways the Legislature could reform drug sentencing in Minnesota, MinnPost

Racial disparities
Mark Dayton seeks $15 million to tackle Minnesota racial disparities, Pioneer Press
Special session
Dayton asks House GOP leaders for special session, MPR
Dayton again issues request for special session to House Speaker Daudt, Star Tribune
I write again to respectfully urge your Caucus to agree to a Special Session of the Minnesota Legislature to begin to address the serious disparities affecting Minnesotans of color and to provide an extension of unemployment benefits to mineworkers on the Iron Range.
Regarding the proposed Sandpiper and PolyMet projects, neither I nor anyone in my administration has attempted to obstruct either of those proposed projects or to prolong the timetables for their review. I have long been on public record in support of the Sandpiper pipeline. I want it to be approved and routed as soon as possible, so as to reduce the even greater risks to our citizens and to our environment from the rail transport of Bakken oil.
However, by law the responsibility for the determination of need for, and the routing of, the Sandpiper pipeline rests entirely with the Public Utilities Commission, which is, also by statute, completely independent of my administration in its decision-making process.
Regarding the proposed PolyMet copper-nickel mining operation, years of delays in its review preceded my taking office, including the federal Environmental Protection Agency rejecting its first Environmental Impact Statement (EIS). Since I became Governor, however, the Department of Natural Resources has proceeded apace with the two responsible federal agencies in their determination of the adequacy of the current EIS. From Gov. Dayton's letter to Speaker Daudt

State Capitol
With Capitol under renovation, debate begins on which art is appropriate when it reopens, Star Tribune

State of the Union
President Obama's final State of the Union address will be Jan. 12, Washington Post

Transportation
Congress reaches 5-year deal on transportation bill, Pioneer Press
Workface Center
Dayton, Hodges at groundbreaking of North Mpls. Workforce Center, WCCO
LIKE the Minnesota DFL on FACEBOOK: https://www.facebook.com/MinnesotaDFL
Follow @MinnesotaDFL on TWITTER: https://twitter.com/MinnesotaDFL
On INSTAGRAM: http://instagram.com/minnesotadfl
daily brief · issues · news