Daily Brief: Wednesday, Aug. 26th, 2015
Posted by SD48 DFL Communications Team in Daily Brief, News
In the Know
Minnesota DFL
Aug. 26, 2015

Events today
Gov. Dayton will also meet with members of the National Commission on the Future of the Army.
The Minnesota House of Representatives Capital Investment committee will visit Luverne, Blue Earth, Albert Lea, and Mankato to review potential bonding projects.
9 a.m. – Minnesota Health Commissioner Ed Ehlinger will visit Crookston for the latest in his series of "Pitch the Commissioner" events, where he talks about public health with community members over a friendly game of horseshoes.
12:30 p.m. – Minnesota DFL Seniors will hold a social lunch, Riverside Perkins Family Restaurant I-94 & Riverside Ave, Minneapolis.
The Minnesota House of Representative Ag Finance and Policy committees will visit Willmar, Granite Falls and Renville.
2 p.m. – Soldiers from the Minnesota National Guard's 347th Regional Support Group are scheduled to host a Women's Equality Day event at Camp Ripley. Military members and the general public are invited to attend the event at Camp Ripley's Education Center, 15000 Highway 115, Camp Ripley, Little Falls.
2 p.m. – Community leaders testify on the "True Cost of Pollution" at Minnesota Public Utilities Commission hearing. PUC, 3rd Floor, 121 7th Place E, St. Paul.
4 p.m. – In honor of Women's Equality Day, hear from an engaging series of speakers, including Sen. Sandy Pappas, Rep. Rena Moran, and Sia Her, executive director, Council for Asian Pacific Minnesotans. The Women's Memorial Suffrage Garden, State Capitol Grounds.
6 p.m. – There is a free screening of the Oscar nominated film "Selma" at Capri Theater, 2027 W Broadway Ave, Minneapolis. Following the screening will be a panel discussion featuring Congressman Keith Ellison and other leaders from the Twin Cities civil rights community.
6 p.m. – AARP hosts free showing of the movie "Field of Dreams" at CHS Field in St. Paul. Gates open at 6 p.m., movie starts at 7 p.m.

Mark your calendars
Aug. 29 – The Democratic National Committee (DNC) Seniors Coordination Council will meet at the Hilton Minneapolis Hilton at 1001 Marquette Ave. S. from 10 a.m. to noon. Admission is free. For more information contact DFL Senior Caucus Vice Chair Karla Sand at .
DNC presidential primary debates

Oct. 13 – CNN – Nevada
Nov. 14 – CBS/KCCI/Des Moines Register – Des Moines, IA
Dec. 19 – ABC/WMUR – Manchester, NH
Jan. 17 – NBC/Congressional Black Caucus Institute – Charleston, SC
February or March – Univision/Washington Post – Miami, FL
February or March – PBS – Wisconsin
2016 election
Six ways Scott Walker has become more Trumpy, The Washington Post
How Meerkat is going to change the 2016 election for every campaign, reporter and voter, Backchannel
Donald Trump's growing pains, Politico
Dayton's support of Clinton undiminished, Pioneer Press
Minnesota may matter in picking presidential picking, Pioneer Press
First, Trump booted Univision anchor Jorge Ramos out of his news conference. Then things got interesting. The Washington Post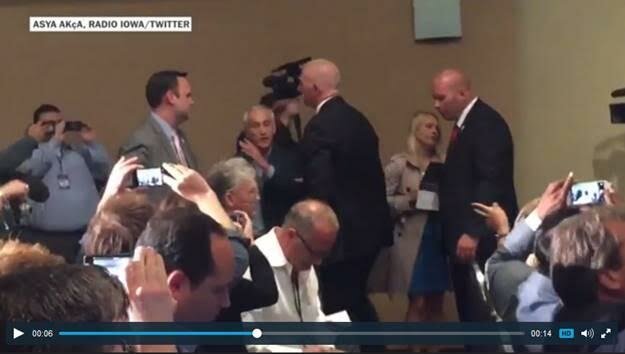 Black Lives Matter
MN Fair offers booth to Black Lives Matter; group worries over safety, MPR


Carter, Jimmy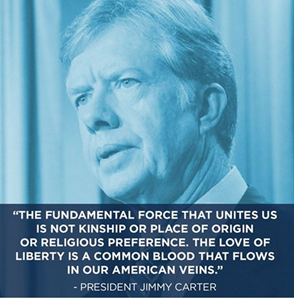 Congressional delegation
Klobuchar
Sen. Klobuchar talks new book On WCCO radio, WCCO
McCollum
Dem congresswoman: Israel's Treatment of Palestinian youth 'unacceptable', The Hill
Walz
Rep. Tim Walz on what's next in congress, MPR
Rep. Walz talks job growth, education and transportation to local business leaders, KEYC

Democratic National Committee
Clinton, Sanders and other Democratic presidential candidates to speak Friday in Minneapolis, MinnPost
Retirees plan demonstration at Democratic Party meeting, Workday Minnesota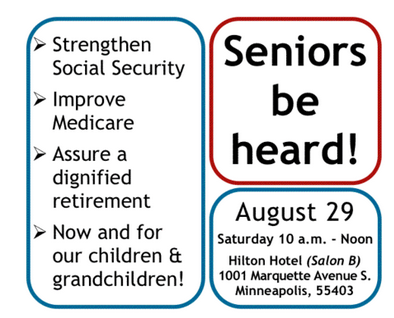 Demographics
Watch the Twin Cities grow from 1870 to present, Pioneer Press

Education (E-12)
Minnesota has highest ACT scores, but gaps between races remain, MPR

Energy
Groups want Minnesota regulators to reconsider Sandpiper pipeline route, Star Tribune

Environment
BWCA land swap sparks major environmental review, Star Tribune
Resurrect a role for citizens in Minnesota's environmental decision making, Star Tribune

GOP
Local politicians combine politics and fun at fair, Owatonna People's Press
Immigration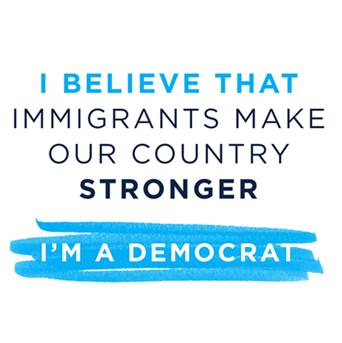 Iran
Is the Iran deal a good idea? Scholars argue pros and cons at University of Minnesota, MinnPost

Labor
Steelworkers rally as contracts set to expire, Workday Minnesota
HealthEast security officers kick off public campaign for a contract, Workday Minnesota
Industrial unions call for a boost in manufacturing, Workday Minnesota
Ground broken for union-built, eco-friendly office building, Workday Minnesota
Re-elected union chief vows to fight 'very hostile Congress' over feds' benefits and job security, The Washington Post

Obama, Barack
Obama puts people on notice: He's feeling 'feisty' — and ready to take on the 'crazies', Star Tribune

Planned Parenthood
Jeb Bush's false claim that Planned Parenthood is 'not actually doing women's health issues', The Washington Post
The fight over federal funding for Planned Parenthood is one of the most significant stories of the summer, and it's not ending any time soon. Four congressional investigations have now been initiated. Social conservatives, led by Ted Cruz, are threatening to shut down the government this fall to slash all federal funding for the group, even though it can't legally use that money for abortions. Cruz and other Republican presidential candidates, all of whom are competing for support from the religious right, have put the issue front-and-center. But while the issue may play well with Republican primary voters, it risks alienating women at a time when Donald Trump is already turning off Hispanics. New Quinnipiac polls from Florida, Ohio and Pennsylvania show opposition to the GOP's defund strategy. There is a sizable gender gap on the question of funding. In Florida, for example, men support a cutoff by 8 points (49-41) while women oppose it by 17 points (53-36). The Washington Post

State Auditor
State Auditor Otto contracts with law firm over audit change, WCCO
State Auditor Rebecca Otto hires outside counsel to combat new law, Star Tribune
Transportation
Metro Transit launches Internet access on some Twin Cities buses, MPR

University of Minnesota
U of M 'athletics village' project delayed again, Star Tribune
Women's Equality Day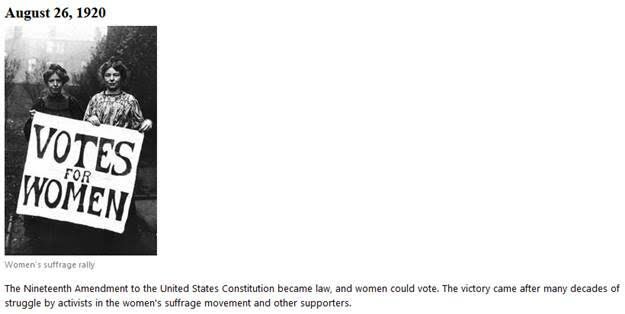 LIKE the Minnesota DFL on FACEBOOK: https://www.facebook.com/MinnesotaDFL
Follow @MinnesotaDFL on TWITTER: https://twitter.com/MinnesotaDFL
On INSTAGRAM: http://instagram.com/minnesotadfl
daily brief · issues · news