Daily Brief: Wednesday, April 15th, 2015
Posted by SD48 DFL Communications Team in Daily Brief, News
In the Know
Minnesota DFL
April 15, 2015

Events today
8:30 a.m. – The Minnesota Senate meets in session.
9 a.m. – Lt. Gov. Tina Smith will tour Grede Foundries, Inc. in St. Cloud, which recently announced a $17.5 million expansion, 5200 Foundry Circle, St. Cloud.
10 a.m. – The Minnesota House of Representatives meets in session.
1 p.m. – Gov. Dayton will hold a media availability in the Governor's Press Briefing Room.
1:30 p.m. – On a day where tens of thousands of low wage workers are taking action across the country, airport employees and supporters will take action at the Minneapolis-St. Paul International Airport to demand $15 and Union rights at MSP…The action comes just one week after a new report, Waiting for Takeoff, highlighted poverty facing East African communities in Minnesota and how the MSP airport, the largest place of employment for these communities, could make positive steps towards ending this crisis by raising wages for sub-contracted workers. It also comes on the heels of Governor Dayton calling for higher wages at the airport, stating that the airport can afford to pay workers a decent wage.
4 p.m. – Gov. Dayton will host the University of Minnesota Women's Hockey Team at the Governor's Residence to honor their championship victory.
4:30 p.m. – In a march led by Neighborhoods Organizing for Change, Centro de Trabajadores Unido en Lucha, Minnesotans for a Fair Economy and 15 NOW Minnesota, striking fast food workers will join university faculty, staff, and students, along with airport workers, retail workers, home healthcare workers, and retail janitors. Across a wide range of sectors, workers are organizing for dignity in the workplace to help close Minneapolis' worst-in-the-nation racial equity gaps. Workers are calling on employers and the Minneapolis City Council to implement workers' rights protections including earned sick and safe time, fair scheduling, and an end to wage theft for all workers in Minneapolis in addition to exploring a range of options for raising the minimum wage.

Event tomorrow
April 16 – Rally for transportation, noon, lawn in front of the State Capitol. Gov. Dayton and DFL legislators will speak.

Save the date
April 18 – DFL African American Caucus meeting. 10 a.m., Northeast Library, 2200 Central Ave NE, Minneapolis.
April 19 – DFL Environmental Caucus planning meeting. 2 – 4 p.m., Burnhaven Library, 1101 West County Rd. 42, Burnsville.
May 16 – First membership meeting of the DFL Environmental Caucus. 1 – 4 p.m., Maplewood Library, 3025 Southlawn Drive, Maplewood.

Events you won't want to miss
June 6 – Tickets are now on sale for the 4th Annual Humphrey-Mondale Dinner.
June 20 – Registration is now open for the DFL Training Summit. Attend and learn how you can help the party build to win, built to last.

2015 session
House says state employee count should be 36,211, Pioneer Press

2016 election
When will they run? A timeline for 2016, The Hill
Hillary Clinton, opening 2016 campaign in Iowa, wants to be 'champion' of struggling families, Star Tribune
Rep. John Kline DFL opponent Angie Craig raises $200K in two weeks, Star Tribune
DFL leaders hope Clinton campaign boosts Democratic women, MPR
Congressional fundraising reports stream in, MPR
Hillary's folksy, populist reentry, Politico
Rubio embodies American Dream, but would deny it to others, CNN
DFL leaders think Clinton's presence on ballot will help women candidates, MinnPost

Agriculture
Dayton's buffers bill wrongly characterized as rigid, Star Tribune

Budget (state)
Gov. Dayton has a point about surpluses, Pioneer Press

Congressional delegation
Kline
John Kline votes against family leave, MN Political Roundtable

Education (early)
Gov. Dayton, Republicans at odds over pre-K programs, WCCO
Minnesota Gov. Mark Dayton reiterates Pre-K priority at Legislature, Star Tribune
Republicans want preschool scholarships, not universal pre-K, MPR
Minnesota ranks near bottom for enrollment in preschool programs, Fox 9

Education (higher)
University of Minnesota Medical School allocated $30M in Senate higher education omnibus bill, Star Tribune
Minnesota legislators offer some tuition relief, no across-the-board freezes, Grand Forks Herald
Why we should support Dayton's budget, U of M Daily

Education (K-12)
House education bill includes reform, small funding boost, preschool grants, Star Tribune

Elections
House GOP plan would wipe out campaign spending limits, WCCO
Elections matter, secretary of state tells the Willmar Area League of Women Voters, West Central Tribune

Labor
Apply now for Minnesota Union Leadership Program, Workday Minnesota
Minnesota Farmers Union looking forward to special community meetings for women's leadership starting this Saturday.
Minnesota Farmers Union (MFU) is hosting several community leadership meetings focusing on women's leadership on several Saturdays through the spring of 2015.
Women from all across Minnesota will get together with other women leaders in their communities to build connections and network with other to help strengthen their leadership and drive in their communities.
Women have always been an integral part of the farm and these meetings will help to build on their strengths as well as help them meet other women who are as motivated as they are in their own communities.
The meetings will be held on Saturday afternoons all around the state. The first meeting will be at Lone Star Grill in St Peter, MN April 18, 2015 from 11a.m. – 1 p.m.
The schedule of the other meetings is as follows:
April 25, 2015 1 p.m.— 3 p.m. Hinterland Vineyards, Clara City
May 2, 2015 11 a.m.— 1 p.m. 4 Daughters Vineyard, Spring Valley
May 9, 2015 11 a.m.— 1 p.m. Black and White Café, Little Falls
May 16, 2015 11 am—1 pm Big Wood Center, Fergus Falls
The full schedule can be found on our website as well at www.mfu.org. If you would like to speak with anyone before, during or after the conference, contact MFU Public Affairs Director, Amanda Valencia at .
Today in history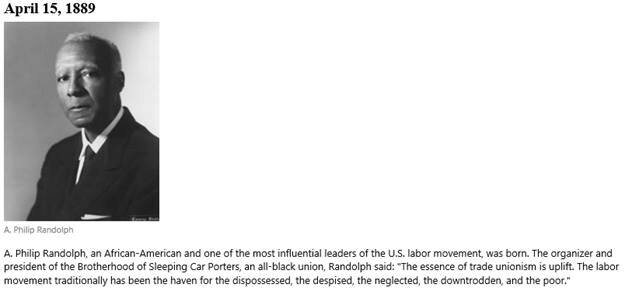 Legislature
Stassen-Berger: Legislature's mandated studies useful, but not all used as intended, Pioneer Press

Major League Soccer
United FC asks for tax relief on privately financed stadium, Pioneer Press
Soccer franchise leaders approach Capitol for stadium help, WCCO
Minnesota legislators say 'modest' MLS deal facing long odds, Star Tribune
Should the new soccer stadium be built with help from the state? MPR
Dayton 'delighted' Minnesota MLS team wants no stadium money, Fargo Forum
Dayton ramps up campaign for expansive preschool initiative, KARE
Mining
McCollum bill would restrict mining in BWCA watershed, Pioneer Press
McCollum seeks ban on new mines in much of northeastern Minnesota, MinnPost

Minnesota Senate Office Building
New Minnesota Senate Office Building on time and on budget, Pioneer Press
New Senate building on the rise next to Minnesota Capitol, but cost still a controversy, Star Tribune
Dayton: Soccer backers want break on construction, property taxes, Star Tribune
MLS team seeks $3M in tax breaks to build Mpls. Stadium, MPR
Taxes
5 things to know about Tax Day: Getting refunds, audits, grappling with health care law, Star Tribune
President Obama's budget helps working families make ends meet. This is an essential part of middle-class economics — the idea that the economy works best when it's working for everyone.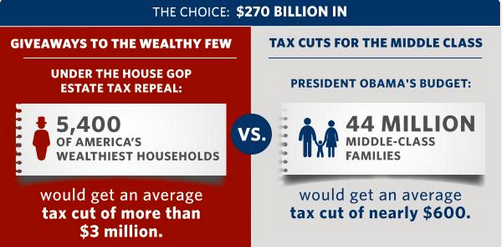 Transportation
Met Council promises light-rail fare skipping will be addressed, Pioneer Press
Met Council: House roads bill will force bus cutbacks, MPR
Minnesota transportation bill tweaked, adding money for rail safety, Grand Forks Herald
The MN House GOP revolving credit card in transportation, mnpACT!
Voices for Racial Justice
Voices for Racial Justice offers equity agenda for Minnesota, Minnesota Budget Project
Creating healthier work-life balance by supporting earned sick and safe time for workers currently forced to choose between earning a paycheck and taking care of themselves and their families. Currently, 41 percent of Minnesota's workforce does not have earned sick time, including about half of people of color in our workforce.
Expanding health coverage to undocumented immigrants. Currently undocumented Minnesotans cannot access support through MNsure, often forcing them to resort to care in emergency rooms with high out-of-pocket expenses.
Allowing Minnesotans to obtain driver's licenses regardless of immigration status — making safe, lawful driving an option for all residents.
Supporting Minnesota's councils of color as critical voices for equity in public policy and important connectors to communities of color. Voices for Racial Justice supports the councils continuing as separate entities and having sufficient funding in order to be successful building bridges between their communities and state policymaking.
LIKE the Minnesota DFL on FACEBOOK: https://www.facebook.com/MinnesotaDFL
Follow @MinnesotaDFL on TWITTER: https://twitter.com/MinnesotaDFL
On INSTAGRAM: http://instagram.com/minnesotadfl
daily brief · issues · news