Daily Brief: Tuesday, Sept. 8th, 2015
Posted by SD48 DFL Communications Team in Daily Brief, News
In the Know
Minnesota DFL
Sept. 8, 2015

Events today
7:20 a.m. – Education Commissioner Brenda Casselius will be on WCCO Radio with Dave Lee.
9:15 a.m. – Gov. Mark Dayton, Lt. Gov. Tina Smith and Education Commissioner Brenda Casselliuswill greet students as they begin their first day of school at Brimhall Elementary in Roseville.
10 a.m. – The Legislative Task Force on Child Protection meets to review workgroup recommendations.
10:30 a.m. – Gov. Dayton will provide remarks at the Temple Israel Groundbreaking Ceremony.
1:30 p.m. – The House Ag Finance and Ag Policy committees will hold an informational hearing and update on High Pathogen Avian Influenza (HPAI) in Minnesota. Testimony will be provided by one or more of the following entities: Individual poultry producers and a representative of the poultry industry, Minnesota Department of Agriculture, Minnesota Board of Animal Health, Minnesota Department of Natural Resources, Minnesota Department of Health, Minnesota Department of Public Safety, USDA and the University of Minnesota.
Mark your calendars
Sept. 12 – The Minnesota Young Workers for the third annual Labor Ball party at the IBEW Local 110 Hall in St. Paul. More information is available here.

2016 election
Congressional District 2
AP Source: Mary Pawlenty, former judge and 1st lady, weighs bid for Congress in Minnesota, Star Tribune
Mary Pawlenty weighs bid to replace John Kline, Pioneer Press
Analyst: 'Pawlenty has a double edged sword,' WCCO
Kline announcement will spark race for cash, votes, KSTP
Names circulate on John Kline replacement, Pioneer Press
Former U.S. Senate candidate Mike McFadden considering run for Second District, Pioneer Press
Gerson grabs CD2 spotlight as others weigh options, MPR
Mike McFadden considering a run for Congress, Star Tribune

National
Coming to a New Hampshire TV set near you: Jeb Bush, Washington Post
Loebsack to endorse Clinton, Quad City Times
Sanders surges past Clinton; Bush implodes in new polls, Star Tribune
Clinton back in Iowa, promises to take on Republicans, challenge Trump on immigration, Star Tribune
Deep-seated anger helps Trump defy political gravity, KSTP
Dem insiders predict Biden won't run, The Hill
Clinton needed to improve her standing among Democratic insiders with her Minneapolis speech. She did. MinnPost
Can Jeb Bush get around family's legacy? MPR
Why are 22 people running for president? MPR
Hillary Clinton to show more humor and heart, aides say, New York Times
Krugman: Trump is 'right' on taxes, economics, The Hill
Citizens United struggle is deeply personal for Clinton, AP
Republicans growing concerned about Trump's tone on race, Star Tribune
In Sanders vs. Clinton, New Hampshire replays past splits, Washington Post
Bernie Sanders booked to appear next week on Colbert's 'Late Show,' Washington Post
The truth about the 2016 race, Politico
Legislature
Amorosia runs for State Rep. 25A, Byron Review
Second Democrat seeks to take on Quam, Rochester Post Bulletin

Agriculture
Poultry producers prepare for potential fall flu outbreak, Fargo Forum

American Dream
Class warfare is killing off the American dream, Star Tribune

Black Lives Matter
Rev. King would have understood the Black Lives Matter movement: GOP leaders are wrong to describe it as anti-white or inflammatory. Star Tribune
Juan Williams: #BlackLivesMatter is playing with fire, The Hill

Broadband
'As important as textbooks': Franken, others talk merits of broadband in rural Minnesota, Worthington Daily Globe
Republicans fail rural broadband, Morrison County Record

Congress
Congress faces heavy lifting and short window to keep government open, Star Tribune
This week: Congress returns, The Hill
Boehner's future as speaker in doubt, Politico
Between budget deadlines, the Iran deal, and, oh yeah, abortion politics, Congress' fall session will be a doozy, MinnPost
Expect intense floor debate on Iran, starting this afternoon in the Senate. Sept. 17 is the deadline for action on an Iran nuclear agreement resolution. Democrats have the votes to allow the nuclear agreement to take effect. The question right now is whether President Obama can win the support of 41 senators, which would allow a filibuster of the planned Republican resolution of disapproval. That would spare him the need to use his veto pen. Washington Post
A continuing resolution must past by Sept. 30 to keep the government from shutting down. It seems very unlikely there will be any agreement this month to lift the budget limits imposed by sequestration, even though there's significant bipartisan support to do so. The reason is Republicans want to increase defense spending; Democrats say they'll only go along if domestic program caps are lifted too, which many conservatives say would unacceptably grow the deficit. And, of course, most streams of fresh revenue are off the table. So we'll likely wind up with a short-term funding measure that once again kicks the can down the road. Republican sources say it's unclear how long the extension will last, but it seems most likely that we'll postpone a bigger spending showdown for later this year. Washington Post

Congressional delegation
Klobuchar
Amy Klobuchar talks about getting back to roots of democracy in her new book, KIMT
Reading her audience: Sen. Klobuchar visits Ely, Timberjay
Klobuchar fans flock to signing of new memoir, Rochester Post Bulletin
Nolan
With a focus on jobs, Congressman Nolan visits Isanti and praises progress, Isanti County News

Debates
Get ready for a second GOP debate with even more fireworks, Washington Post

Economy
Franken encourages job training programs within local businesses, KSTP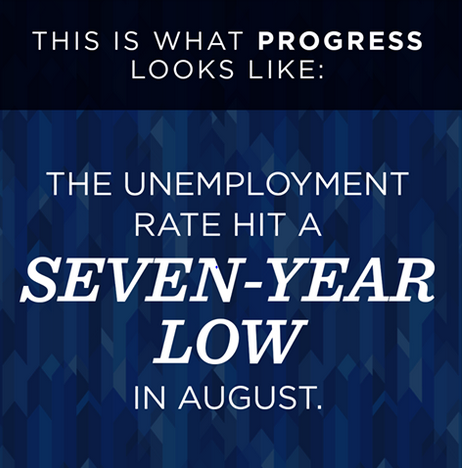 Education (E-12)
Teachers' union wants to limit high-stakes tests to 5th, 8th grades, Star Tribune
Teachers union renews call for fewer tests with policy report, Pioneer Press
Peterson, Christensen finally came around, Sun ThisWeek
Investments in our education will pay dividends for years, Morrison County Record

Environment
Rising levels of nitrate in Minnesota drinking water are a costly challenge for homeowners, Grand Forks Herald
Mille Lacs Lake fishing season clouded with uncertainty, Pioneer Press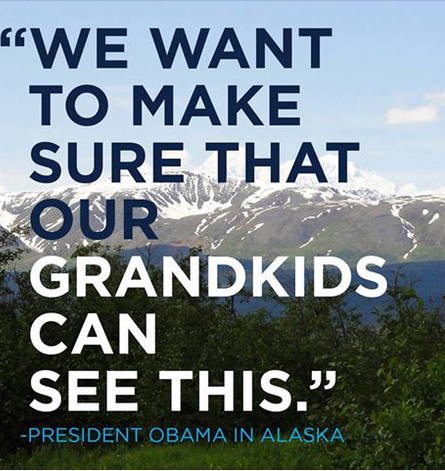 Infrastructure
State help needed to fix aging infrastructure in Minnesota cities, Star Tribune

Iran
Iran pact momentum builds as Powell, Wasserman Schultz hop on board, Washington Post
The undecided Dems who could save Obama from Iran vote, The Hill

IRRRB
Proposed tax plan could be windfall for Iron Range mines, Star Tribune

Labor
In Boston speech, Obama unveils executive order for more paid sick leave, Washington Post
Forecast for Labor Day: Partly cloudy, Star Tribune
As technology changes the nature of work, will humans have jobs? Star Tribune
Scott Walker's Labor Day Weekend: Union Bike and Anti-Union Message, Bloomberg News
Courting unions on Labor Day, Obama pushes paid sick leave, KSTP
Greater Minnesota Worker Center to hold fundraising gala, Workday Minnesota
Report explores why labor has so few female leaders, Workday Minnesota
Minneapolis can ease disparities by lifting workplace standards, MinnPost
Cruz slams Obama in Labor Day message, The Hill
Today in history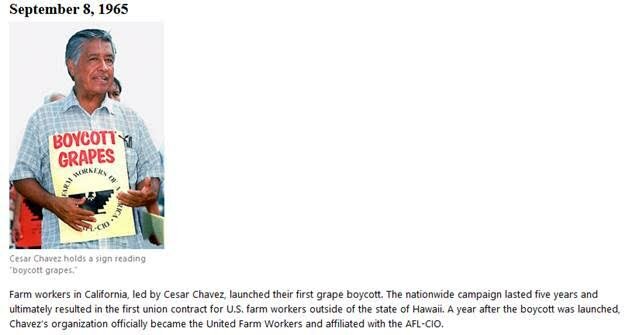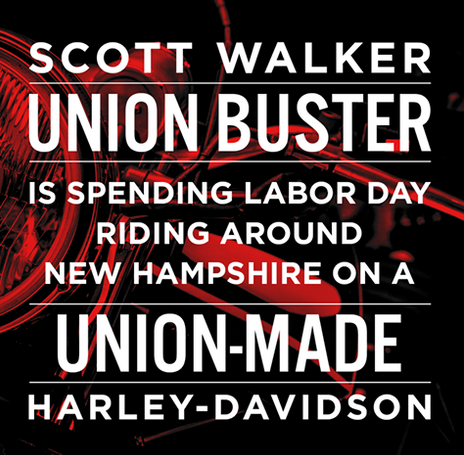 Legislators
Kelly, Mack won't file complaints against officer over 'making out' citation, Pioneer Press

Major League Soccer
MN United owner hopes stadium boosts development, wherever it's built, Pioneer Press

Marriage licenses – Kentucky
In Kentucky college town, license issue divides gay and church communities, Washington Post
Kim Davis is a Democrat. Why does that matter? Washington Post
Huckabee to hold '#ImWithKim liberty rally' at Kentucky jail, TPM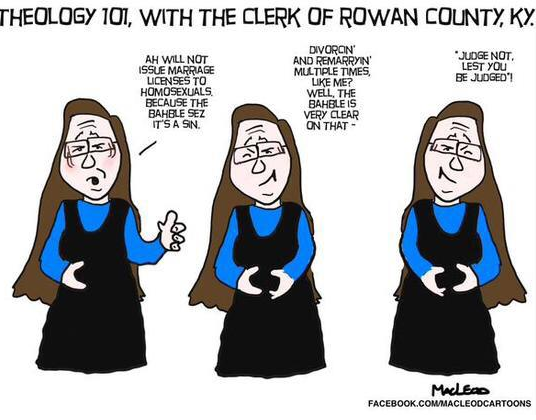 Millennials
A majority of millennials don't think they are millennials, Washington Post

ObamaCare
On ObamaCare, GOP asks: Where do we go from here? The Hill

Palin, Sarah
Palin: 'Let's speak American,' The Hill

Planned Parenthood
Conservatives ready to make a stand on Planned Parenthood, The Hill
Planned Parenthood complicates the funding debate and makes real the possibility of an Oct. 1shutdown. Undercover videos emboldened Ted Cruz and other conservatives to pledge they'll oppose any spending bill, even something short-term, that includes money for the group. Democrats, including the White House, are adamant that they won't cave and stress that federal law already prevents Planned Parenthood from using taxpayer money for abortions. Washington Post

Refugee crisis
Talking Points: How should the U.S. respond to the refugee crisis? WCCO
Group gathers as Minnehaha Falls to welcome Syrian refugees, WCCO

State Fair
What the State Fair tells us about Minnesota voters, Star Tribune

Taxes
More than 240,000 Minnesota workers would lose out if federal tax provisions expire, Minnesota Budget Project

Transportation
Klobuchar, Franken, Nolan announce $600K grant for Brainerd airport, Brainerd Dispatch
Daudt urges to let Minnesotans decide road funding, Rochester Post Bulletin
Construction delays means Stillwater bridge won't open until 2017, MinnPost

Veterans
Watchdog report critical of St. Cloud VA was quietly shelved, Star Tribune
Agent Orange Act of 1991 would be extended two years, Hometown Focus
Vietnam Veterans Memorial replica coming to Fort Snelling, MPR
Guest Opinion: Veterans appreciate Nolan, Walz, Brainerd Dispatch
LIKE the Minnesota DFL on FACEBOOK: https://www.facebook.com/MinnesotaDFL
Follow @MinnesotaDFL on TWITTER: https://twitter.com/MinnesotaDFL
On INSTAGRAM: http://instagram.com/minnesotadfl
daily brief · issues · news