Daily Brief: Tuesday, Sept. 15th, 2015
Posted by SD48 DFL Communications Team in Daily Brief, News
In the Know
Minnesota DFL
Sept. 15, 2015

Events today
It's primary election day in Duluth.
The Senate Capital Investment committee visits Rush City, Moose Lake and Duluth.
Noon – The U.S. Senate convenes to resume consideration of the Iran nuclear deal.
1 p.m. – Rep. Joe Atkins (DFL-Inver Grove Heights) and Sen. James Metzen(DFL-South Saint Paul) will hold a press conference on an unprecedented effort to reunite Minnesotans with their property. This is the first time individual lawmakers have gone to such lengths to identify, find and return State-held unclaimed funds to constituents. Room 181, State Office Building, St. Paul.
Mark your calendars
Sept. 17 – DFL Senior Caucus will meet at 12:30 p.m. at Maria's Cafe, 1113 E Franklin Ave., Minneapolis.
Sept. 20 – 14th Annual Congressional District 2 DFL Fundraiser, 4 p.m., The Wilds, Prior Lake.
Sept. 22 – "Voter Registration Day" in Minnesota. 800,000 Minnesotans are eligible to vote and have not registered.
Sept. 26 – Congressional District 7 has scheduled a fall fundraiser dinner at the Kandi Entertainment Center in Willmar. The keynote speaker is R.T. Rybak, current vice-chair of the Democratic National Committee and former mayor of Minneapolis. A CD7 central committee meeting and a rural candidate training session are both scheduled for earlier in the day.
Sept. 26 – The DFL Environmental Caucus will meet at Fond du Lac Community College in Cloquet. Sign in starts at 12:30 p.m., the meeting begins at 1 p.m.
Sept. 27 – Rice County DFL will hold its 4th Annual Hotdish Dinner & Cook-Off Fundraiser – A Celebration of the Middle Class. 4 p.m., Vintage Ballroom & Suites, 129 Central Ave. N, Faribault. For more information, contact Shawn Groth, chair, Rice County DFL, .
Oct. 10 – The College Democrats of Minnesota are holding a 2015 Fall Leadership Summit. Noon, Teamsters Council Joint 32, Minneapolis.
Oct. 11 – Senate Districts 25 and 26 will hold a FDR dinner at the Kahler Hotel in Rochester. The keynote speaker is Javier Morillo-Alicea, SEIU #26 President, political commentator and activist. He will share stories about his entry into progressive politics. DFL elected officials and candidates will also speak. For more information or tickets, contact Randy at () or Nancy at .
Nov. 4 – CD3 DFL Fall Fundraising Event: An Evening with Vice President Walter Mondale, moderated by Don Shelby. The location of the 7 p.m. event will be announced soon. Tickets may be purchased online atwww.dfl3cd.org. Reservations can also be made by mail. Checks should be payable to CD 3 DFL and mailed to Nancy Parris, 8350 Airport Rd, Waconia, MN 55387.
2015 election
Primary voters head to the polls in Duluth, Duluth News Tribune

2016 election
Congress
McFadden declines run for Minnesota's Second Congressional District, Pioneer Press
Former Senate candidate McFadden decides against run for Kline's seat in Congress, Star Tribune
Mary Pawlenty: From the Governor's Residence to the People's House? Smart Politics
President
Battle of the outsiders, The Hill
The widening racial split in the Democratic 2016 vote, Washington Post
Trump to board a battleship to talk about national security, Washington Post
Sanders highlights economic 'injustice' in Liberty University speech, Washington Post
In a new appeal to Hispanics, Jeb Bush deploys his 'secret weapon' — Columba Bush, Washington Post
Trump in Texas: 'We are a dumping ground for the rest of the world', Washington Post
Clinton's support erodes sharply among Democratic women, Washington Post
Republicans search for next Reagan, and 2016 hopefuls eagerly audition, Washington Post
In their rush to fashion themselves as Reagan heirs, many of the candidates either ignore or forget that Reagan, despite leading a conservative political revolution, committed several apostasies that would be anathema, perhaps even disqualifying, to today's GOP activists.
He signed a law granting amnesty to 3 million undocumented immigrants, worked with Democrats (who controlled at least one chamber of Congress all eight years of his presidency), expanded Medicaid for the poor and denounced the Soviet Union as an "evil empire" while still negotiating with its leaders. Though he cut the top marginal tax rate from 70 to 28 percent, he agreed to raise taxes at various points as both governor and president. During a time when the politics were very different, before Roe vs. Wade, he signed one of the country's most liberal abortion laws in California. (He later said he regretted that.) Washington Post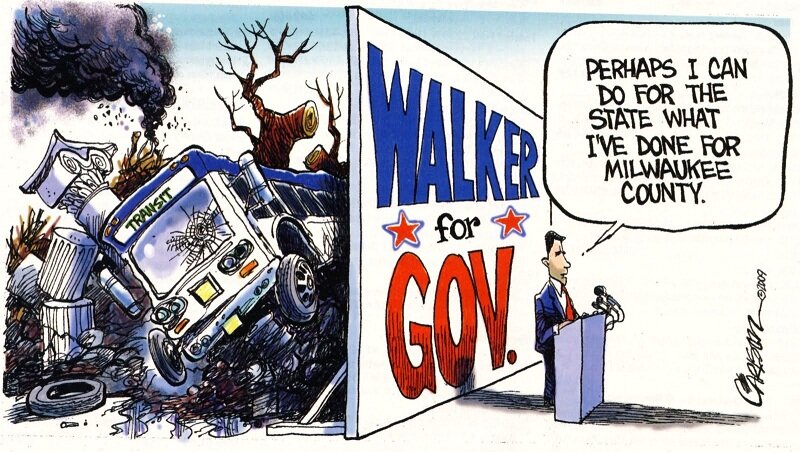 Campaign finance
Democrats lay groundwork to expand use of 'super PACs,' New York Times

California wildfires
California fire updates: deadly Valley fire rages, grows to 62,000 acres, LA Times
At least 400 homes destroyed by new California fire, MPR
Courts
A fairer court system in Minnesota? Yes, with miles to go, Star Tribune

Economy
Can't get your startup funded in Silicon Valley? Think Minnesota, c/net

Education (E-12)
Lt. Gov. talks local all-day kindergarten, DL Online

Education (higher)
Which Minnesota colleges offer the most bang for the tuition buck? A new federal scorecard allows students to find out,MinnPost
The U has the fourth-highest in-state tuition in the Big 10, but among the lowest for out-of-staters. What's up with that?MinnPost

Energy
MN court: Oil pipeline needs environmental review before agency OK, MPR

Environment
Dayton announces plan to restore Minnesota pheasants, Star Tribune

Government shutdown
Get ready: Experts say a government shutdown is now even more likely, Washington Post

Guns
Norton to push for stricter gun laws in final term, Rochester Post Bulletin

Iran
Senate to hold one more vote on Iran nuclear deal, KSTP

Labor
Fierce response to Walker plan to bar federal public unions, Workday Minnesota
Scott Walker's plan to fight unions starts with eliminating NLRB, Minneapolis/St. Paul Business Journal
Legislators
Interactive timeline of the incident involving Reps. Mack and Kelly, Pioneer Press
'Making out' lawmakers apologize, quit ethics panel, MPR
Mack, Kelly resign from ethics panel over citation dispute, Star Tribune
MN reps. cited step down from Ethics Committee, WCCO
Schoen: Minnesota reps calling ranger a liar is 'unacceptable,' Fox 9
House DFL Leader Paul Thissen released the following statement in response to Rep. Tim Kelly and Rep. Tara Mack's statements today regarding their accusations against law enforcement officials, stemming from their citations for public nuisance in Lebanon Hills Regional Park.
"I have had several members contact me to express concern that Rep. Kelly and Rep. Mack made what increasingly appear to be false claims against law enforcement officials. They continue to express frustration that with today's statement, neither member answers the central question about whether the initial claim that the officer lied was false, or takes responsibility for their actions. That's what members believe is the central issue and what needs resolution."

Major League Soccer
Property tax break may bring St. Paul soccer, but what's the cost? MPR

Target
Target will end school charity program, shift giving focus to wellness, Star Tribune

Unclaimed property
Lawmakers seek to return $1.7 million in unclaimed property to residents, Pioneer Press
Vikings
Forbes puts Vikings' value at $1.6 billion, 18th in NFL, Pioneer Press
LIKE the Minnesota DFL on FACEBOOK: https://www.facebook.com/MinnesotaDFL
Follow @MinnesotaDFL on TWITTER: https://twitter.com/MinnesotaDFL
On INSTAGRAM: http://instagram.com/minnesotadfl
daily brief · issues · news