Daily Brief: Tuesday, Jan. 27th 2015
Posted by SD48 DFL Communications Team in Daily Brief, News
In the Know
Minnesota DFL
Jan. 27, 2015

Events today
9 a.m. – The Minnesota Coalition for Battered Women releases the Minnesota Femicide Report, memorializing the 23 Minnesotans known to be killed due to domestic violence in 2014. The press conference will include a small display of the 2014 Clothesline Project, a visual memorial to the lives lost to domestic violence. Room 181, State Office Building, St. Paul.
10 a.m. – Lt. Gov. Smith will provide brief remarks at the Minnesota Credit Union Day at the Capitol event at River Centre.
11 a.m. – Gov. Dayton will release his two-year state budget. Skjegstad Room, Department of Revenue, 600 Robert St. N, St. Paul.
11:15 a.m. – Clergy members hold press conference against predatory payday lenders outside Payday America 2600 Nicollet Ave., Minneapolis.
4:30 p.m. – The AFL-CIO will host a thank you reception for union members who volunteered during the 2014 election.
6:15 p.m. – The Apollo Club commemorates the 70th anniversary of the liberation of Auschwitz. Performance 7 p.m., pre-concert discussion with composer and artistic director at 6:15 p.m. Ted Mann Concert Hall, University of Minnesota, 2128 4th St. S., Minneapolis.
7 p.m. – Michael Osterholm, director of the Center for Infectious Disease Research and Policy at the University of Minnesota, speaks as part of UMR CONNECTS at the University of Minnesota Rochester. University of Minnesota Rochester, University Square 4th Floor, Rochester.
Tonight Gov. Dayton, Lt. Gov. Smith, and members of the Cabinet will attend meetings of the House and Senate GOP Caucuses, and the Senate DFL Caucus.
2016 election
Medical device company executive plans run against Rep. John Kline, Star Tribune
DFLer and conservative say they'll go after Kline's seat in 2016, Pioneer Press
St. Jude Medical exec to run for Congress, Minneapolis St. Paul Business Journal
Pelosi: With Hillary Clinton, Democrats can win the House, The Hill
Clinton looks to tighten inner circle, The Hill
Three GOP Senators fight against Koch Brothers critics on election spending, ABC News
Scott Walker has breakthrough moment in Iowa. Now what? Reuters
A very, very long list of possible Republican presidential candidates, MinnPost
Budget for Koch-backed network: almost $1 billion for 2016, Pioneer Press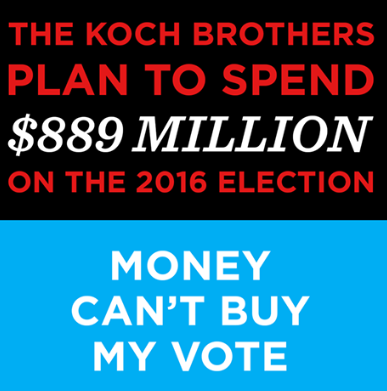 Affordable Care Act
Budget Office slashes estimated cost of health coverage, New York Times


Budget (state)
Dayton's blueprint marks start of debate over 2-year budget plan for Minnesota government, Star Tribune
Gov. Dayton's budget proposal so far…, Star Tribune

Capitol complex
A look back at who built the Minnesota Capitol, MPR

Disaster relief
Legislature gives final OK to $17M disaster relief bill, Star Tribune

Education (early)
A pot of money for early education, Star Tribune

Education (K-12)
For public schools, low-income kids are the new normal, Star Tribune
Starting Line: Require students to stay in school until age 18? Session Daily
Should Minnesota change how schools' upkeep is funded? Pioneer Press

Environment
Minnesota environmentalists back on their heels after election defeat, Star Tribune

Guns
Gun rights groups rally, lobby lawmakers, MPR
Minnesota gun owners lobby for rights, Pioneer Press

Hmong community
Understanding the Hmong story, TC Daily Planet

Reproductive rights
Abortion vote shows how much Democrats' world has changed, MPR

Transportation
Dayton transportation plan calls for tax on Minnesota wholesale gas, Star Tribune
Met Council chairman: $2.8 billion for transit will largely expand bus system, Star Tribune
State GOP on transportation: Why hurry? Star Tribune
Big differences to bridge in transportation funding debate, Session Daily
Dayton road plan: $10 billion over 10 years, MPR
How a gross receipts tax on gasoline would actually work, Pioneer Press
Dayton pushes gas tax hike in new transportation plan, WCCO
Analysis: Gov. Dayton's $11B transportation proposal, KSTP
Dayton transportation plan calls for tax hikes, KARE
daily brief · issues · news
<< Weather: Saint Paul, MN|Now: |High: |Low: |5-Day Forecast St. Paul Pioneer Press POLITICS Subscribe|Customer Care NewsSportsBusinessEntertainmentLifestyleObituariesLocal NewsBlogsMarketplaceTools HOT TOPICS: #PPhunt clues explained Charges in Park High teacher slaying New Hope City Hall shootings Latest Fitch trial testimony Eagan teen shot Win stuff Travel deals Budget for Koch-backed network: almost $1 billion for 2016