Daily Brief: Tuesday, April 28th, 2015
Posted by SD48 DFL Communications Team in Daily Brief, News
In the Know
Minnesota DFL
April 28, 2015

Events today
8:30 a.m. – Lt. Gov. Tina Smith, U.S. Secretary of Education Arne Duncan, and Minneapolis Mayor Betsy Hodges will visit the Northside Achievement Zone. Following the tour, Smith, Duncan and Hodges will be joined by Northside President Sondra Samuels and area parents at a roundtable discussion about the importance of investing in early learning programs. Northside Achievement Zone, 2123 West Broadway Ave., No. 100, Minneapolis.
9:45 a.m. – MinnesotaCare enrollees and advocates will hold a media availability outside the House chambers to urge legislators to vote against the House GOP plan to eliminate MinnesotaCare.
10 a.m. – The Minnesota House of Representatives meets in session. The body adjourns until 1 p.m. when members will take up three omnibus finance bills: health and human services, liquor and public safety.
10 a.m. – News conference with retail janitors who complain of wage theft. Walgreens, 200 W. Lake St., Minneapolis.
10:50 a.m. – Gov. Mark Dayton and U.S. Secretary of Education Arne Duncan will visit a preschool classroom at Richardson Elementary School in North Saint Paul. Following the classroom visit, Gov. Dayton, Secretary Duncan, Lt. Gov. Tina Smith, Minnesota Education Commissioner Brenda Cassellius, and teachers, parents, and administrators from Richardson Elementary will hold a news conference to discuss the importance of investing in early learning programs.
Gov. Dayton will provide remarks at United Steelworkers Day on the Hill.
Noon – The Minnesota Senate meets in session.
AFSCME members who work in state-run mental health facilities march for safe jobs at six sites on Workers' Memorial Day. Marches are planned in Anoka, Brainerd, Duluth, Moose Lake, St. Peter and Willmar. Various times and locations.
Every year on April 28, the unions of the AFL-CIO observe Workers Memorial Day to remember those who have suffered and died on the job and to renew our efforts for safe workplaces. This year the struggle continues to create good jobs in this country that are safe and healthy and pay fair wages and to ensure the freedom of workers to form unions and, through their unions, to speak out and bargain for respect and a better future. It's time for our country to fulfill the promise of safe jobs for all.

8:30 a.m. – MnDOT Rochester Truck Station, 2900 48th St NW, Rochester.
Noon – Workers Memorial Garden, State Capitol.
5:30 p.m. – Grand Forks (North Dakota) – Northern Valley Labor Council, Bringewatt Park, 2205 24th Ave. S, Grand Forks.
6 p.m. Apple Valley – Dakota County Labor Assembly, Lebanon Cemetery, the Monument to Fallen Workers, County Road 42 and Pilot Knob Road, Apple Valley.
Event tomorrow
The Restore the Vote Coalition will be hosting a Day of Action at the Minnesota Capitol. This day of action will include a gathering of supporters on the north lawn of the State Office Building at noon.

Events Saturday
10:30 a.m. – The DFL Veterans Caucus meets, Carpenter's Hall, 70 Olive St., St. Paul.
11:30 a.m. – State Central Committee meets, Carpenter's Hall, 70 Olive St., St. Paul.

Save the date
May 16 – The DFL African-American Caucus will meet at 10 a.m., Golden Thyme Coffee House, 921 Selby Ave, St. Paul.

Events you won't want to miss!
June 6 – Tickets are now on sale for the 4th Annual Humphrey-Mondale Dinner.
June 20 – Registration is now open for the DFL Training Summit. Attend and learn how you can help the party build to win, built to last.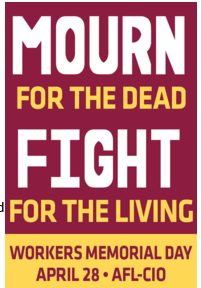 2015 session
The final countdown: the legislative session ends in three weeks. Here's where things stand, MinnPost
Strib notes that GOP is failing rural Minnesota, mn progressive project
Minnesota needs both tax, transportation bills from Legislature, Star Tribune
Rep. Youakim settles in at the Minnesota House, Sun Sailor


2016 election
GOP's open season on Clinton, The Hill
Hillary Clinton vows to rebuild state parties after Obama-era wipeout, Politico
2016 hopefuls hit the trail in Iowa, MsNBC
Head Start for Jeb Bush campaign is part of Scott Walker's plan, New York Times

Agriculture
Klobuchar: Consider broader compensation for poultry farmers, MPR
Minnesota emergency costs soar as bird flu outbreak worsens, Pioneer Press
Bakk says bird flu costs to state may reach $6M or more, Star Tribune
Bird flu a 'three to five year' problem, Ag Week
Turkey farmers 'broke down to tears' at bird flu meeting, Fox 9

Baltimore
State of emergency declared after riots break out in Baltimore, The Hill
Riots in Baltimore raise questions about police response, MPR
Baltimore riots raise questions about police response; National Guard troops called in, Star Tribune

Coleman, Norm
Former Sen. Norm Coleman criticized; Mpls. City Council member seeks apology, KSTP

Congressional delegation
Franken
Sen. Al Franken: Politicians didn't stop the Comcast–Time Warner deal. You did. Time

Education (higher)
Minnesota House passes higher ed bill with $57 million in new spending, Pioneer Press
GOP House plan offers tuition relief for some Minn. students, Star Tribune
Senators, including Franken, want to close GI Bill loophole for for-profit colleges, Star Tribune

Education (K-12)
U.S. Education Secretary Duncan to visit Minneapolis and North St. Paul, MinnPost
Canadian Governor General discusses education with Gov. Dayton on Minnesota visit, MinnPost
Helping Minnesota kids read, WCCO
GOP Representative plans anti-transgender amendment to state education bill, TC Daily Planet

Labor
Today in history



Local Government Aid
End political games, nonsense over LGA, Duluth News Tribune

Lynch, Loretta
Loretta Lynch sworn in as new US attorney general; replaces Eric Holder after 6-year tenure, Star Tribune

Marriage equality
High stakes as Supreme Court considers same-sex marriage case, Washington Post

Met Council
Met Council chair gets Senate panel's blessing, MPR

Minnesota v Wisconsin
OUR OPINION: Minnesota, Wisconsin and the Great Race, Grand Forks Herald

Nursing homes
It's a Minnesota party role reversal on nursing home funding, Star Tribune

Sunday liquor sales
House vote on booze bill gives proponents another shot at repealing Sunday sales ban, Star Tribune

Taxes
Senate DFL bill cuts taxes much less than House plan, MPR
Minnesota Senate DFL tax relief plans slimmer than House GOP proposal, Pioneer Press
GOP budget plan is misleading, U of M Daily

Transportation
Southwest LRT price tag jumps to $2 billion, MinnPost
Minn. Senate approves tax boost to pay for transportation work, MPR
Mark Dayton 'shocked, appalled' at SW light rail's rising cost, Pioneer Press
Minnesota Senate's transportation debate pits east metro vs. west metro, Pioneer Press
In transportation debate, Minnesota mayors want to be remembered, Grand Forks Herald
New $2B price tag puts SW light rail at risk, Star Tribune
Minn. Senate OKs gas tax hike for roads, bridges, Star Tribune
Dayton says scrapping light rail project an option after cost increase, KSTP
Light rail project costs soar, KARE
Southwest Light Rail delayed until 2020, now $2 billion project, Fox 9
Dayton rails against people throwing muck, Pioneer Press
Read Gov. Dayton's statement on SW LRT price increase, Star Tribune
21st Century transportation network: It's time, Minnesota Senate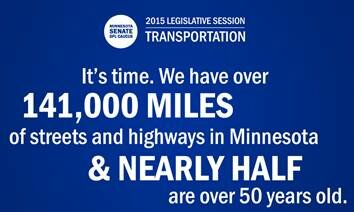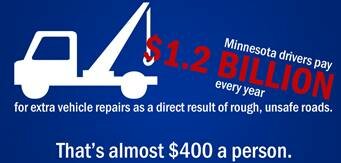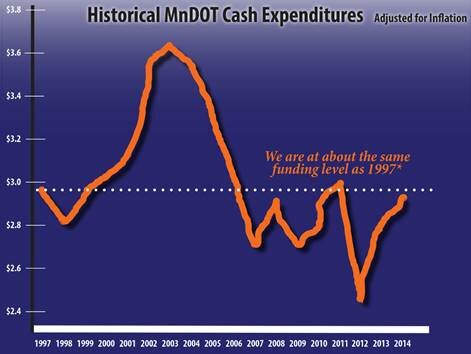 Veterans
Stolen valor: State Rep. wants tougher law against military imposters, KSTP

Voting rights
Minn. Senate bill would restore felon voting rights, MPR
LIKE the Minnesota DFL on FACEBOOK: https://www.facebook.com/MinnesotaDFL
Follow @MinnesotaDFL on TWITTER: https://twitter.com/MinnesotaDFL
On INSTAGRAM: http://instagram.com/minnesotadfl
daily brief · issues · news
<< Thanks, Rep. Selcer for Your Voice of Sanity on House Floor