Daily Brief: Thursday, Sept. 3rd, 2015
Posted by SD48 DFL Communications Team in Daily Brief, News
In the Know
Minnesota DFL
Sept. 3, 2015

Events today
9:30 a.m. – U.S. Sen. Al Franken will be at the Department of Employment and Economic Development (DEED) in St. Paul, where he will bring together DEED Commissioner Katie Clark Sieben, telecommunications companies, broadband providers, officials, policy experts, and workers to talk about how to expand broadband throughout Minnesota.
Noon – Sen. Klobuchar will sign copies of her book "The Senator Next Door" in the DFL booth at the State Fair.
12:15 p.m. – Lt. Gov. Tina Smith is interviewed at the MPR News booth in front of a live audience at the Minnesota State Fair.
1:30 p.m. – During Senior Day at Minnesota State Fair, Lt. Gov. Tina Smith and Commerce Commissioner Mike Rothman will hold a news conference urging Minnesotans to protect themselves against phone scams by "hanging up on fraud." Outside, north end of the Education Building, 1372 Cosgrove St., State Fairgrounds.
5 p.m. – Congressman Rick Nolan will visit with guests at the DFL booth at the Minnesota State Fair.
5:30 p.m. – U.S. Sen. AL Franken will be at the Bloomington VFW to help present WWII veteran James Clermont the French Legion of Honor medal for his participation in the D-Day invasion of Normandy and in the liberation of France. Bloomington VFW, 311 W 84th St., Bloomington.

Mark your calendar
Sept. 4 – DFL Chairman Ken Martin will take part in taping "Almanac" before a live audience at the TPT booth at the State Fair at noon.
Sept. 6 – Congressman Keith Ellison will host his annual Labor Day Picnic. Noon, Wabun Park, 4655 46th Ave. S, Minneapolis, Picnic Area D. Please RSVP www.keithellison.org/2015laborbbqDonations will be accepted for the Second Harvest Food Shelf.



2016 election
A speech. A party fundraiser. In Florida. Clinton? Sanders? No, Joe Biden. The Washington Post
Super PAC backing O'Malley sheds much of its Iowa staff, The Washington Post
RNC asks candidates to sign loyalty pledge, boxing in Trump, The Washington Post
Cutting losses, Kochs to sell Scott Walker, The New Yorker
Super PAC backing Scott Walker announces $9 million ad buy, Pioneer Press
Minnesota State Fair visitors show potential of Trump candidacy, Star Tribune
Chris Christie to make fundraising visit to Minnesota next week, Star Tribune
Rand Paul has an app where you can create a selfie with him. What could go wrong? The Washington Post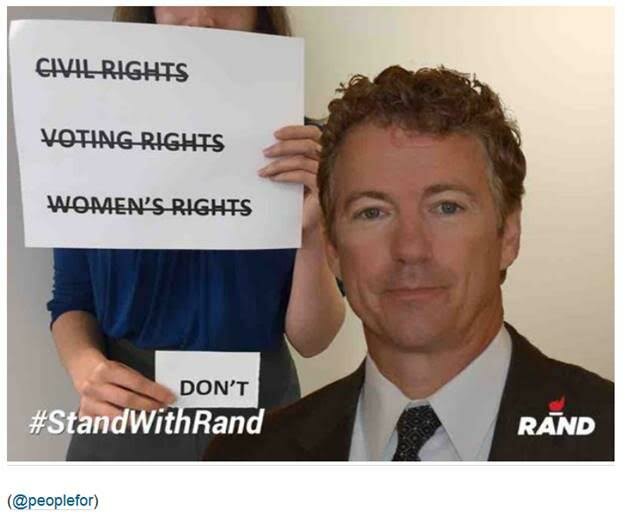 2016 election – Republicans debates
CNN announced late Tuesday that it's going to change the rules when it comes to which candidates will appear in the network's Sept. 16 Republican presidential primary debate. Here's what you need to know.
The rules: The existing rules averaged all polls going back to mid-July and allowed for the top 10 candidates to debate. Now, any candidate who ranks in the top 10 in polls conducted since Aug. 6 (the first debate) will also be admitted. So the debate could have 11 or even (theoretically) 12 participants.
The big winner: Former Hewlett-Packard CEO Carly Fiorina, who will almost certainly become No. 11. Here's why:
After Fiorina nailed it at the kiddie-table debate and started rising in the polls, she launched an effective full-scale campaign to get CNN to change the rules, posting her arguments on Medium and talking about how the rules were unfair every chance she got.
Fiorina had fairness on her side, say observers: Using polls from two months ago doesn't reflect the reality of the race. By the old standard, Fiorina wouldn't even be in the debate despite polling as high as third in Iowa over the weekend.
Fiorina is the only female contender on the Republican side. If CNN left her out of the main debate based on what some deemed unfair criteria, you can be sure there would be a backlash against CNN and the GOP — and neither of those organizations need that kind of bad press. The Washington Post

2018 election
It's not really too early to think about 2018, is it? Pioneer Press

Black Lives Matter
Mark Dayton: Black Lives Matter's 'pigs' chant a 'terrible thing to say,' Pioneer Press
What does Black Lives Matter want from the average white citizen? Star Tribune

Democratic National Committee
DNC chief faces perilous fall, The Hill
O'Malley urges protest at DNC headquarters over debate schedule, The Hill

Disaster aid
Feds recommend FEMA recover $1.5M in Duluth flood money, Pioneer Press

Education (E-12)
To close achievement gap, train literacy tutors, Pioneer Press

Environment
Obama crosses Arctic Circle in historic first, aiming to snap world to attention on climate, Star Tribune

Iowa caucuses
Iowa Democrats announce plans for satellite caucuses, Des Moines Register

Iran
How the Iran vote is engineered to pass, MPR
Obama prevails on Iran deal, Politico

Labor
John Kasich: Raising minimum wage unwisely could create 'morale problems' for skilled workers, The Washington Post
John Kline once again fights against workers' rights, City Pages
Minnesota minimum wage increases, Alexandria Echo Press

Today in history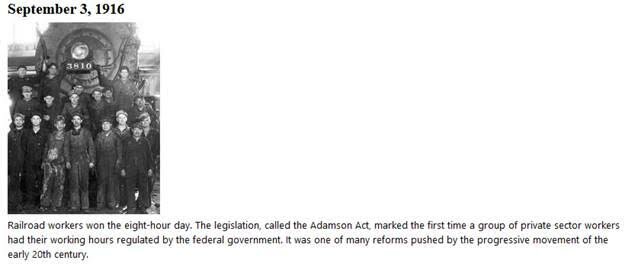 Legislators
Two lawmakers deny romantic encounter, MPR
Minnesota Reps. Tim Kelly, Tara Mack ticketed for 'making out' in a car, City Pages
Lawmakers deny they were 'making out' at Eagan park, WCCO
Minnesota lawmakers deny parking-lot make-out session, Fox 9

Major League Soccer
Does St. Paul have the upper hand on a pro-soccer stadium? Pioneer Press
Soccer team owners close in on stadium deal for St. Paul, sources say, Star Tribune

Marriage licenses – Kentucky
Clerk's gay marriage protest divides the Republican field, The Hill
We have reached the George Wallace stage of the same-sex marriage fight, The Washington Post

Mining
Alleged risk to BWCA roils PolyMet mine proposal, MPR

Minnesota Human Rights Department
Minnesota Human Rights deputy commissioner named, Pioneer Press

Pope Francis
The pope is visiting. Federal workers should treat it like three snow days, The Washington Post
Papal Mass in Washington will be in Spanish, USA Today
Transportation
Franken, Baldwin want more oil train safety measures, MPR
US offers $10 million in grants for railroad crossing fixes, Pioneer Press
LIKE the Minnesota DFL on FACEBOOK: https://www.facebook.com/MinnesotaDFL
Follow @MinnesotaDFL on TWITTER: https://twitter.com/MinnesotaDFL
On INSTAGRAM: http://instagram.com/minnesotadfl
daily brief · issues · news