Daily Brief: Thursday, Sept. 10th, 2015
Posted by SD48 DFL Communications Team in Daily Brief, News
In the Know
Minnesota DFL
Sept. 10, 2015

Events today
The House Capital Investment committee will visit Lanesboro, Faribault and Apple Valley.
Fast food workers and retail workers from Centro de Trabajadores Unidos en la Lucha (CTUL), Greater MN Worker Center, Working America will be joined by community allies organizing with the Minneapolis Works campaign to participate in a day of action. They will advocate for a $15-an-hour minimum wage, fair scheduling, paid sick days and an end to wage theft in Minneapolis.
12:15 p.m. – Gov. Dayton will join Saint Paul Public Schools, the Minnesota Timberwolves, the community of Parkway Montessori Middle School, and Rebuilding Together for volunteer event at Parkway Montessori Middle School.
1 p.m. – Lt. Gov. Tina Smith will visit with Kindergarten students at Roosevelt Elementary in Detroit Lakes. Lt. Governor Smith also will talk with administrators, teachers, and teaching aides at the school about impact of all-day Kindergarten.
New Jersey Gov. Chris Christie will raise money tonight at Minikhada. Sen. Marco Rubio had to postpone his fundraiser because of a vote in Washington.
Beginning yesterday commissioners Katie Clark Sieben (DEED), Cynthia Bauerly (Finance), David Fredrickson (Ag), Thomas Landwehr (DNR), John Linc Stein (PCA), Ken Peterson (DOLI), Mark Phillips (IRRRB), Mike Rothman (Commerce), and Charlie Zelle (MnDOT) are on a three-day tour will visit seven cities and towns in northern Minnesota to explain "Minnesota Business First Stop." Tour stops include Warroad, International Falls, Bemidji, Bena, Cohasset, Carlton, and Duluth.
Mark your calendars
Sept. 17 – DFL Senior Caucus will meet at 12:30 p.m. at Maria's Cafe, 1113 E Franklin Ave., Minneapolis.
Oct. 11 – Congressional District 1 will hold a FDR dinner at the Kahler Hotel in Rochester. The keynote speaker is Javier Morillo-Alicea, SEIU #26 President, political commentator and activist. He will share stories about his entry into progressive politics. DFL elected officials and candidates will also speak. For more information or tickets, contact Randy at () or Nancy at.
2015 special election
DFL endorsing convention abruptly canceled, Timberjay

2016 election
2nd Congressional District: Two well-financed candidates eye seat left vacant by Kline, Pioneer Press
Minnesotans begin to put their money behind presidential candidates, Star Tribune
Jeb Bush's new tax plan could cost $3.4 trillion over next decade, Washington Post
Stretched | Hillary's plan for raising family incomes, YouTube
Ted Cruz's big week gets Trumped (and Huckabee-d), Washington Post
Sanders 41 to Clinton 40 in Iowa Democratic Caucus Quinnipiac University Poll finds Dems say Sanders is more honest and caring, Quinnipiac University
Two vulnerable senators lack challengers for 2016, The Hill
For Biden, calendar makes his 2016 decision tough to delay, The Hill
A new CNN/ORC national poll shows Trump far ahead of the rest of the GOP field, with 32 percent. That's up 8 percent from CNN's last poll! Ben Carson has risen 10 points to 19 percent. Jeb Bush is third with 9 percent, down 4 points since August; Ted Cruz is fourth with 7 percent. Mike Huckabee and Scott Walker follow at 5 percent. The other candidates are at 3 percent or less, including Marco Rubio. He's fallen a statistically significant 5 points since August. A remarkable stat: 51 percent of Republicans think Trump is most likely to emerge as the GOP winner, and only 19 percent think Bush will eventually be at the top the ticket (down from 31 percent in the last poll). In July, 14 percent thought Walker was most likely to win; now it's just 1 percent. Washington Post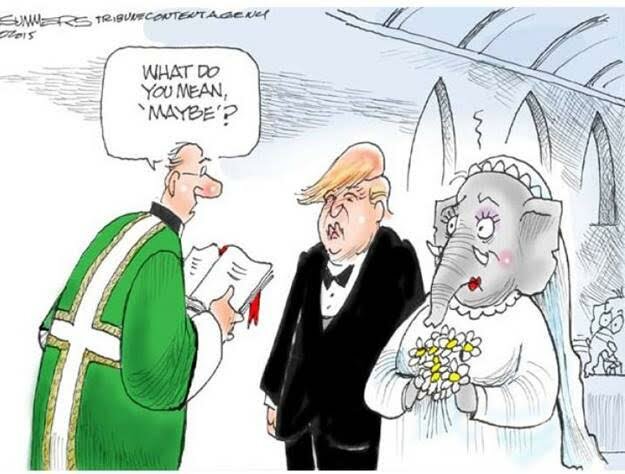 Apprenticeships
U.S. Senators Amy Klobuchar, Ranking Senate Member of the Joint Economic Committee and Al Franken, the top Democrat on the Employment and Workplace Safety Subcommittee, announced that the Minnesota Department of Employment and Economic Development (DEED) will receive $5 million to create an apprenticeship partnership program with Enterprise Minnesota, a private-sector organization that helps support manufacturing companies across the state. The partnership, which includes more than 100 employers spanning several key industries, is expected to bring more than 800 Minnesotans into new apprenticeships. The program will provide on-the-job, industry recognized, credentialed training in the agriculture, advanced manufacturing, healthcare, IT, and transportation industries.

Black Lives Matter
Black Lives Matter movement must be accountable, broaden its vision, Star Tribune

Bonding
Selling visions, seeking funding: WSU pitches Education Village to state lawmakers, Winona Daily News

Campaign finance reform
Reality check on campaign-finance reform: It would be difficult and slow, MPR
KSTP's Hubbard doesn't like Clinton's plan to limit secret big-money campaign funding, MinnPost

Congress
GOP tries to avert shutdown as right spoils for Planned Parenthood fight, Washington Post
As GOP tries to avert shutdown, Dems name their price, Washington Post
BREAKING: No one knows who their member of Congress is, Washington Post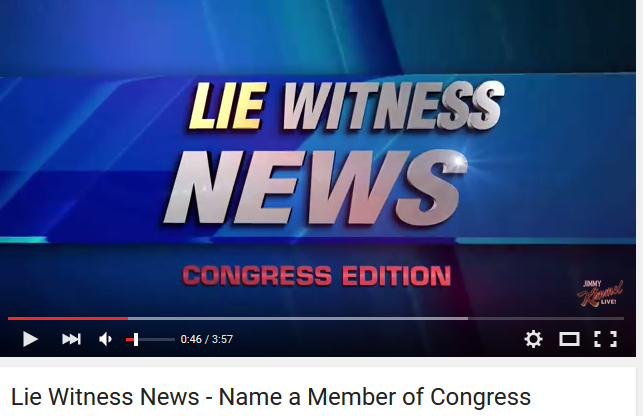 Dayton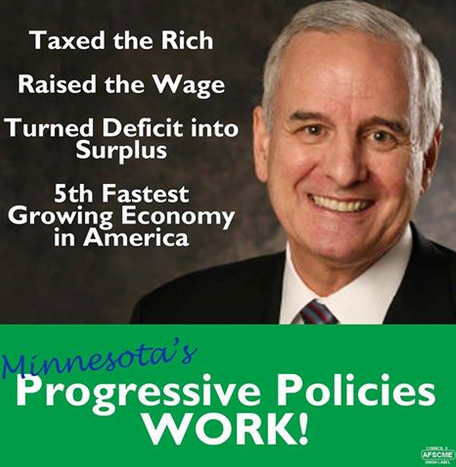 Democratic National Committee
Two D.N.C. Officials Call for Adding More Debates, New York Times
Rybak, DNC vice chair, backs O'Malley call for more Democratic debates, Pioneer Press

Environment
National Geographic fans worry about partnership with climate change skeptic Rupert Murdoch,Washington Post

Iran
Highlights from Trump, Cruz rally against Iran deal, Washington Post
AAN targets Congressman Rick Nolan on Iran nuclear deal, Star Tribune
Partisan objections in House stall debate on Iran nuclear deal, Star Tribune
Ad watch: Norm Coleman's group targets Nolan over Iran vote, Pioneer Press
Presidential candidates duel on Iran nuclear deal as House GOP division threatens 'no' vote, Star Tribune
Labor
Today in history
Met Council
Task force takes on future of Met Council, Minneapolis/St. Paul Business Journal

Mille Lacs Lake
With walleye in decline, DNR becomes prey, MPR

Minnesota Family Council
Activists rally to demand Planned Parenthood investigation, MPR
Protesters in St. Paul call on Gov. Dayton to defund Planned Parenthood, Star Tribune
Minnesota abortion foes cite controversy, protest at Governor's Residence, Pioneer Press
Mondale, Walter
Mondale to be honored at 2 D.C. events next month, Pioneer Press

North Dakota
Heitkamp says she won't run for governor in 2016, Fargo Forum

Refugee crisis
Surge of refugees in Europe could be just the first wave, MPR
School Trust Lands
Mark Dayton names School Trust Lands director, Pioneer Press

State Fair poll
Outsider candidates do best in State Fair 'corn poll,' Pioneer Press

Watergate
Alexander Butterfield, the Richard Nixon aide who publicly revealed the existence of the secret taping system that eventually helped force the president's resignation, never turned over thousands of documents from his time in the administration to the National Archives.
Bob Woodward got access to all of them, and he interviewed Butterfield for 46 hours. "The Last of the President's Men," Woodward's 18th book, will be published Oct. 13. It includes 75 pages of original documents from the trove.
"These are the last pieces of the Nixon puzzle," the Washington Post associate editor tells Carlos Lozada, the paper's nonfiction book critic. "Butterfield was the consummate gray man, in the background but potent."
LIKE the Minnesota DFL on FACEBOOK: https://www.facebook.com/MinnesotaDFL
Follow @MinnesotaDFL on TWITTER: https://twitter.com/MinnesotaDFL
On INSTAGRAM: http://instagram.com/minnesotadfl
daily brief · issues · news