Daily Brief: Thursday, Oct. 16th, 2014
Posted by SD48 DFL Communications Team in Daily Brief, News
In the Know
Minnesota DFL
Oct. 16, 2014

Events today
Sen. Al Franken and Cecile Richards, president of Planned Parenthood Action Fund, will host a roundtable to discuss how recent Supreme Court rulings and partisan initiatives are affecting women's health. Other attendees include: Rep. Erin Murphy, Minnesota House Majority Leader; Priya Outar, NARAL Pro-Choice Minnesota Board member; Erin Dady, Chief of Staff to Mayor Chris Coleman; Alana Bassin, attorney.
10 a.m. – DEED will release the September employment report.
10:45 a.m. – Rep. Steve Simon, the DFL-endorsed candidate for Secretary of State, Sen. Al Franken and Gov. Mark Dayton will address the Education Minnesota professional conference.
1 p.m. – Gov. Dayton will provide remarks at the Highway 610 Groundbreaking in Maple Grove, Minnesota, Highway 610 Junction with Elm Creek Boulevard, Maple Grove.

Mark your calendars and spread the word!
Early voting is open! #simonsaysvote www.mnvotes.org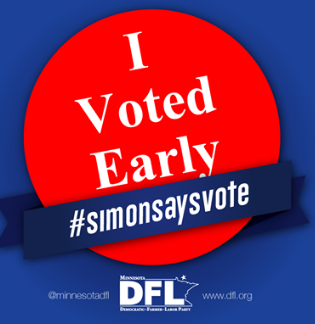 19 days until the Nov. 4 general election
Want to volunteer to elect DFLers? Visit http://www.dfl.org/gotv/
2014 election
Fundraising-palooza: The latest on MN campaign money, MPR
By the numbers: U.S. House candidates' hauls, Star Tribune
Michelle Obama to rally MN DFLers next week, MPR
First lady to rally Democrats in Minnesota on Tuesday, Star Tribune
VP Biden office confirms trip to Hibbing Oct. 23, Star Tribune
Republicans trying to portray Democrats as the metro party, Brainerd Dispatch
Record number of African-American candidates seeking congressional, statewide offices in 2014, Star Tribune
Legislature
Key suburban districts may determine control of Minnesota House, MPR
St. Cloud House candidates active in community, St. Cloud Times
Governor
Here's a link to a new ad from the Dayton campaign, entitle "Vacation" linking the results of the "Unsession" to family vacations.http://bit.ly/ZG84K5 Morning Take
U.S. House
Rick Nolan raises tons of cash while decrying big money politics, MPR
Dems' fixation on candidate's hair riles Iron Range paper, MPR
DFL incumbent Nolan, GOP challenger Mills nearly even in 8th District fundraising, Star Tribune
Walz, Hagedorn testy in final debate, Mankato Free Press
Collin Peterson shrugs off political attack ads, Hutchinson Leader
Second district congressional candidate Mike Obermueller released his newest television ad: Back It Up. The ad underscores the point that if you're fed up with the tactics and policies of the Republican controlled U.S. House – you have to do more than talk about it, you have to vote. The ad can be viewed here: http://youtu.be/wW-HihLyLmc Obermueller Campaign
U.S. Senate
McFadden wants child care tax credits expanded, MPR
'Dark money' group behind latest attack on Franken, MPR
McFadden releases 'Contract with Minnesota', Owatonna People's Press
McFadden unveils plan aimed at helping working families, Star Tribune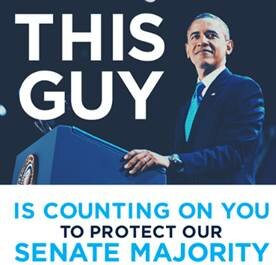 Congressional delegation
Bachmann
Rep. Michele Bachmann: Border Patrol not stopping anyone on southern frontier, Star Tribune
Peterson
Rep. Collin Peterson talks transportation funding to Cottonwood County Board, KEYC
Elections
Our Opinion: Time to consider online voting, Austin Daily Herald

Environment
Will Steger: In Minnesota, jobs are the newest sign of climate change, Star Tribune
GOP
Former Republican U.S. Rep. Chip Cravaack, who snatched the Eighth District seat from Democratic U.S. Rep. Jim Oberstar in 2010, has given away his left-over campaign cash and terminated his federal campaign committee, according to Federal Election Commission files. Cravaack made donations to Republican Sixth District candidate Tom Emmer, Republican New Hampshire Senate candidate Scott Brown and others to spend down his remaining cash. Star Tribune
MNsure
MNsure promises better website, call center experiences this year, Pioneer Press
daily brief · issues · news
<< First Lady Michelle Obama to headline campaign rally in support of Sen. Franken and Gov. Dayto