Daily Brief: Thursday, June 18th, 2015
Posted by SD48 DFL Communications Team in Daily Brief, News
In the Know
Minnesota DFL
June 18, 2015

Events today
10 a.m. – DEED will announce the state's unemployment numbers for May.

Save the date!
June 20 – The DFL African-American Caucus is looking for volunteers to help with voter registration at Juneteenth. 10:30 a.m. – 5:30 p.m., North Mississippi Regional Park, 5114 North Mississippi Drive, Minneapolis. For more information contact .
June 20 – Stonewall DFL will be tabling at the Brainerd Pride Picnic from 2 – 5 p.m. at Lum Park.
June 23 – The Bloomington Progressive Issues Forum, 5:30 p.m., Davanni's Pizza and Hoagies, 8605 Lyndale Ave. S., Bloomington.
June 27 – Stonewall DFL will at Twin Cities Pride from 10 a.m. – 6 p.m. on the festival grounds in Loring Park. For additional information, contact Gerald Strauss at .
June 23 – The Bloomington Progressive Issues Forum, 5:30 p.m., Davanni's Pizza and Hoagies, 8605 Lyndale Ave. S., Bloomington.
June 28 – Seventh Annual Family Picnic of the DFL Senior Caucus, noon – 3 p.m., Brookview Park, Golden Valley.
July 12 – Tickets are now on sale for the 3rd Annual Jackie Stevenson Dinner in Bloomington. Get more information here.
July 14 – Senate District 53 and Senate District 39 Summer Picnic, 5:30 p.m., Tartan Park, Lake Elmo.

2015 election
Greater Minnesota's issues left on the table at the end of the session, Alexandria Echo Press

2016 election
Why no one should take Donald Trump seriously in one simple chart, The Washington Post
'Who the hell is Bernie Sanders?' Southerners want everyone to know. The Washington Post
Donald Trump campaign offered actors $50 to cheer for him at presidential announcement, The Hollywood Reporter
As the pope opines on climate change, O'Malley releases a clean energy agenda, The Washington Post
Scott Walker has formed a "testing the waters" committee that allows him to raise money for a presidential campaign. "The two-term Republican governor has already been raising unlimited political donations through a tax-exempt group since January. And in April, former senior aides created a super PAC to bring in even more," the AP reports in an item that hit the wire at 6 a.m. "The new committee allows Walker to raise money for the first time that will be controlled exclusively by him and his prospective campaign." The Washington Post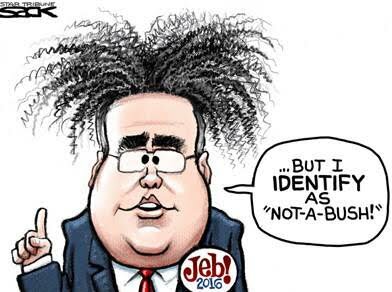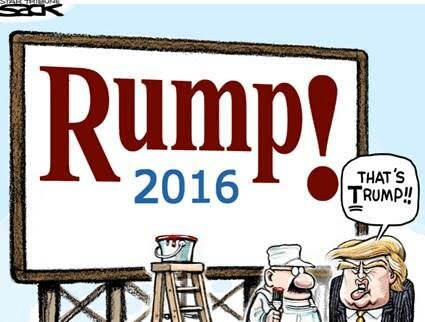 Congressional delegation
Paulsen
Third Congressional District Rep. Erik Paulsen is the number one recipient of financial contributions from political action committees and employees of industries supporting and opposing a bill that would repeal the medical device. He's the chief sponsor of the bill. (Maplight)
Peterson
Congressman Peterson working hard, not signaling any departure, Star Tribune

Currency
The $10 bill will soon feature a woman. But the debate is only beginning. The Washington Post
U.S. Treasury gets ready to put woman on $10 bill, first on paper money in a century, Star Tribune

Demographics
In 49 states last year, babies were more likely to be Hispanic than the population, The Washington Post
Education (E-12)
PoliGrahp: Cornish early ed comment misses mark, MPR

Education (higher)
Minnesota state universities to raise tuition 3.4 percent starting this fall, Star Tribune
While some House Republicans expressed pride during last week's special session about the education bill that was ultimately signed into law — a bill improved only after Gov. Dayton vetoed an earlier one that was pushed through the House by the Republican majority and would've resulted in layoffs and larger class sizes, despite a huge budget surplus — House DFL leaders made the case for why the GOP can't legitimately say they're working on behalf of Minnesota students.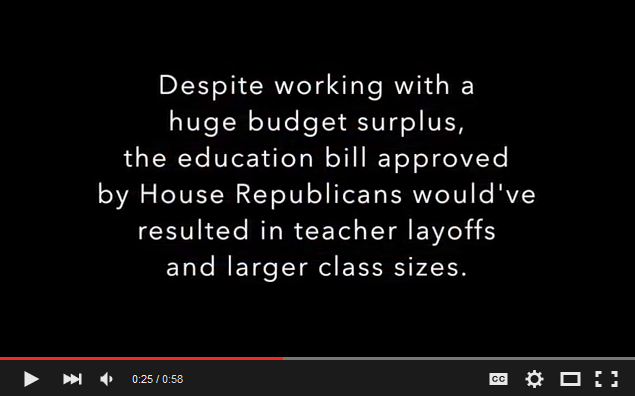 Energy
Solar, wind backers feel burned after MN lawmakers OK new 'grid fee', Star Tribune

Labor
Today in history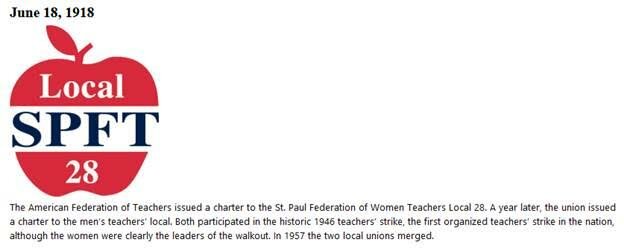 PCR
Parties launch last-minute fundraising plea, MPR
Ramadan
What is Ramadan and why do Muslims fast? MPR

Sex offender program
Dayton unbowed by sex offender program, Pioneer Press
Minnesota sex offender program unconstitutional, judge rules, Pioneer Press
Judge declares sex offender program unconstitutional; orders state to develop 'suitable remedies',MinnPost
Minnesota sex offender program is ruled unconstitutional, Star Tribune
U.S. Supreme Court
Thursday brings another decision day at the Supreme Court. We're awaiting a handful of potentially landmark rulings, but none would shake the political landscape as much as King v. Burwell. The Courtcould invalidate health insurance subsidies for 6.4 million people using HealthCare.gov. If the justices rule against the Obama administration, based on a drafting error in the Affordable Care Act, it would be a major setback for the president's biggest achievement. But, as millions of folks have come to experience positive benefits from the law, Democrats see a chance to finally play offense on Obamacare.A flurry of polls show that a significant majority of Americans want Congress to act if the Court strikes down the subsidies. "I definitely think this is an issue where, depending on how things go, Dems have an opportunity to give their base a reason to vote and to win over that small swath of swing voters that actually exist," said Democratic pollster Tom Jensen, whose firm Public Policy Polling has been surveying extensively on the issue. The Washington Post
LIKE the Minnesota DFL on FACEBOOK: https://www.facebook.com/MinnesotaDFL
Follow @MinnesotaDFL on TWITTER: https://twitter.com/MinnesotaDFL
On INSTAGRAM: http://instagram.com/minnesotadfl
daily brief · issues · news