Daily Brief: Thursday, April 30, 2015
Posted by SD48 DFL Communications Team in Daily Brief, News
In the Know
Minnesota DFL
April 30, 2015

Events today
8:40 a.m. – Gov. Dayton will provide remarks at the St. David's Center groundbreaking, 3395 Plymouth Rd, Minnetonka.
9 a.m. – The Minnesota Senate is in session.
9 a.m. – Transportation for America will issue a report on Thursday that concludes Minnesota currently has 830 structurally deficient bridges that supported 628 million trips in 2014. Ninety percent of these deficient bridges are locally-maintained.
9:30 a.m. – Lt. Gov. Smith will chair a public meeting of the Destination Medical Center Corporation board. Mayo Civic Center – Presentation Hall, 30 Civic Center Dr. SE, Rochester.
9:30 a.m. – Secretary of State Steve Simon tours Range Cooperatives, Inc. with President Dan Lauritsen, 102 Hover Rd. S., Virginia.
10 a.m. – The Minnesota House of Representatives is in session.
11:30 a.m. – The 5% Campaign, a coalition of more than 130 disability and older adult service organizations, will hold a news conference. Supporters will urge state legislators to include a sustainable, ongoing rate increase for Home & Community-Based Services to address the caregiver workforce crisis.
Noon – Secretary of State Steve Simon will hold a roundtable discussion with students at the University of Minnesota Duluth, Kirby Student Center, RDC 323, 1208 Kirby Drive, Duluth.
2 p.m. – Secretary of State Steve Simon will meet with Meet with St. Louis County Auditor/Treasurer Don Dicklich.

Event tomorrow
2:30 p.m. – More than 40 immigrant rights organizations, unions and social justice organizations will meet at Lake St. and Nicollet Ave. in Minneapolis and march to the Hennepin County Government Center for a 5 p.m. rally.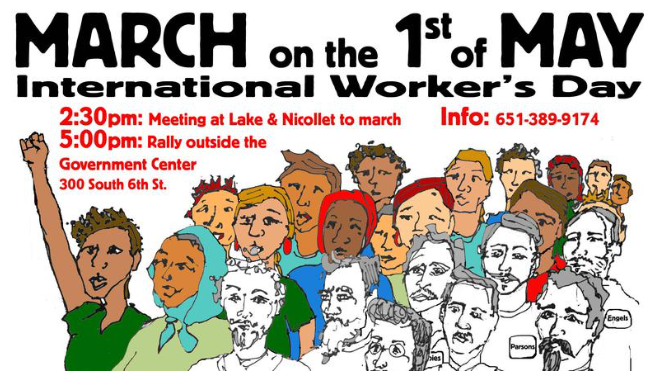 Events Saturday
9 a.m. – Congresswoman Betty McCollum will march in the Cinco de Mayo parade with Ramsey County Commissioner Rafael Ortega, State Sen. Sandy Pappas, State Rep. Carlos Mariani, City Councilmember Dave Thune, DFL-endorsed candidates, and local DFLers. Parade line-up begins at 9:00 AM and the parade kicks off at 10 a.m. The line-up area is at 70 West Plato Blvd. The DFL is Unit #37.
11:30 a.m. – State Central Committee meets, Carpenter's Hall, 700 Olive St., St. Paul.

Constituency Caucus meetings
May 2 – The DFL Veterans Caucus meets, Carpenter's Hall, 10:30 a.m., 700 Olive St., St. Paul.
May 16 – The DFL African-American Caucus will meet at 10 a.m., Golden Thyme Coffee House, 921 Selby Ave, St. Paul.

Events you won't want to miss!
June 6 – Tickets are now on sale for the 4th Annual Humphrey-Mondale Dinner.
June 20 – Registration is now open for the DFL Training Summit. Attend and learn how you can help the party build to win, built to last.
2015 session
Is the House GOP going out of its way to pit the Twin Cities against rural Minnesota? MinnPost
Minnesota Gov. Mark Dayton's universal preschool, transportation plans in jeopardy, Star Tribune
MN House GOP is trying to buy us off, mnpACT!

2016 election
Where they stand: Bernie Sanders on some issues in the 2016 presidential campaign', Star Tribune
Vermont Sen. Bernie Sanders says 'I am running for president,' launching long-shot 2016 bid, Star Tribune
Vermont Sen. Bernie Sanders: 'I am running for president', MPR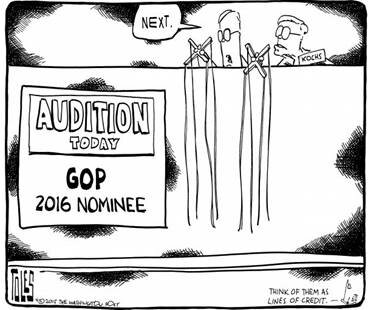 Agriculture
House repasses bill helping fund state's bird flu response, Session Daily
Dayton outlines possible loan program for turkey farmers, WCCO

Broadband
GOP adds $8 million for broadband after outcry, Alexandria Echo Press

Dayton
To show Minnesota turkeys are safe, Gov. Dayton hosts a turkey lunch — for his interns, MinnPost
Dayton serves turkey to show it's safe; House Oks aid as flu spreads, Pioneer Press
Governor carves turkey to prove Minnesota poultry is safe to eat, Fox 9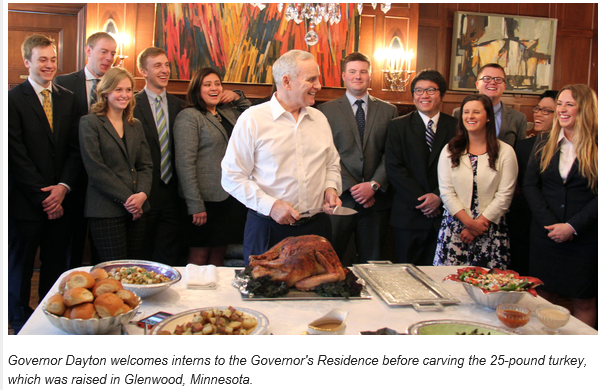 Economy
Chris Farrell and Louis Johnston on how the economy affects Minnesotans, MPR

Education (higher)
Minnesota House GOP takes a shortsighted shot at the U's budget, Star Tribune

Education (K-12)
State Senate defeats move to restrict transgender student bathroom, locker room use at high schools,Star Tribune
Senate passes education plan to send $365 million more toward schools, Star Tribune
Dayton not satisfied with Senate education bill, MPR
Minnesota Senate passes $17 billion education bill, Pioneer Press

Environment
Half of lakes and streams in southern Minnesota found too polluted for safe swimming, fishing, Star Tribune
Report: Pollutants still plague many southern Minnesota waters, MPR
Minnesota's water quality varies by region, report says, Pioneer Press

Health and Human services
Republican-controlled House passes budget that cuts MinnesotaCare, Star Tribune
Minn. House sends $1 billion in cuts to health, human services to Senate, Star Tribune
House passes budget that cuts MinnesotaCare, MPR
House GOP, DFL split over expected savings from fraud in health bill, Pioneer Press
House passes HHS budget, includes repeal of MinnesotaCare, Pioneer Press

Infant mortality
Minnesota infant deaths show racial gap, Star Tribune

Labor
Hundreds of construction workers participate in Workers Memorial Day ceremony in Saint Paul, Workday Minnesota
March for workers' rights on May Day, Workday Minnesota
Sunday liquor sales
Lobbyists to continue fighting Sunday liquor sales ban, MPR

Taxes
House tax bill passes after critics, supporters tussle over $2 billion, Session Daily
House passes $2 billion tax break bill, Pioneer Press
Supersized tax cut plan passes MN House, but much in its way, KSTP
Republican tax bill favors wealthiest corporations at expense of middle class
The House passed a tax bill that provides $2 billion in tax giveaways – largely for corporations – laying the framework for the Republican budget which drastically underfunds education, cuts health care for working Minnesotans, and moves our state back towards deficits despite a nearly $2 billion projected budget surplus.
The largest permanent tax cuts in the bill benefit corporations and large businesses owners, many of whom don't even live in Minnesota. In addition to putting corporate special interests ahead of Minnesotans, the tax cuts included in the Republican bill are likely to send Minnesota back to deficits. When fully phased-in, the price tag on the Republican tax bill costs $4.5 billion. If it were phased-in during this budget year, the state's $2 billion surplus would become a $2 billion deficit.
"Republicans have chosen to prioritize billions of dollars in tax cuts for the largest corporations in our state at the expense of Minnesota's future," said DFL Leader Paul Thissen (DFL—Minneapolis). "After all of the promises made to middle class families, opportunity for most Minnesotans will be lost in the shadows of the downtown skyscrapers, who are by far the biggest beneficiaries of the Republican majority."
While Republicans are touting "middle class" tax cuts, the middle class tax break in the bill (increasing the personal & dependent exemption amount) lasts only two years. The average Minnesotan would see about a $70 tax cut, for two years only. In contrast, when fully phased-in, the permanent corporate tax cuts will cost $1 billion per year.
"With a budget surplus, we have a real opportunity to define our priorities. And those priorities should include investing in education and ensuring our budget is stable into the future," said Deputy Leader Paul Marquart (DFL—Dilworth). "Instead, we are investing $1 in education for every $15 in tax giveaways, reversing the progress we've made over the last two years to bring property taxes down, make college more affordable, and erase a decades-long cycle of budget deficits."
In 2013-14, DFLers provided $177 million in direct property tax relief to homeowners, renters, seniors and farmers, benefiting nearly 1 million Minnesotans. This bill includes no direct property tax relief for individuals.
Transportation
PoliGraph: Pederson claim about gas ax accurate, MPR
LIKE the Minnesota DFL on FACEBOOK: https://www.facebook.com/MinnesotaDFL
Follow @MinnesotaDFL on TWITTER: https://twitter.com/MinnesotaDFL
On INSTAGRAM: http://instagram.com/minnesotadfl
daily brief · issues · news