Daily Brief: Thursday, April 16th, 2015
Posted by SD48 DFL Communications Team in Daily Brief, News
In the Know
Minnesota DFL
April 16, 2015

Events today
8 a.m. – TakeAction Minnesota and Minnesota Neighborhoods Organizing for Change (MN NOC) will lead a rally on the lawn of the State Capitol calling on the Minnesota legislature to pass voting rights restoration legislation this session. Over 47,000 Minnesotans are being denied their right to vote due to being on probation or parole and bills introduced in both the House and Senate this session enjoy broad bipartisan support.
10 a.m. – DEED will announce the state's unemployment rate and employment figures for March 2015.
11 a.m. – The Minnesota Senate meets in session.
Noon – Rally for transportation on the lawn in front of the State Capitol. Gov. Dayton and DFL legislators will speak.
Noon – Gov. Dayton will provide remarks at the Minnesota Wild Playoff Pep Rally at Rice Park.
3:30 p.m. – The Minnesota House meets in session.
6 p.m. – Gov. Dayton will attend Mayor Chris Coleman's "State of the City" address at the Ordway.

Save the date
April 18 – DFL African American Caucus meeting. 10 a.m., Northeast Library, 2200 Central Ave NE, Minneapolis.
April 19 – DFL Environmental Caucus planning meeting. 2 – 4 p.m., Burnhaven Library, 1101 West County Rd. 42, Burnsville.
May 16 – First membership meeting of the DFL Environmental Caucus. 1 – 4 p.m., Maplewood Library, 3025 Southlawn Drive, Maplewood.

Events you won't want to miss
June 6 – Tickets are now on sale for the 4th Annual Humphrey-Mondale Dinner.
June 20 – Registration is now open for the DFL Training Summit. Attend and learn how you can help the party build to win, built to last.

2015 session
Booze, guns, could make for lively debates at Capitol Thursday, Star Tribune
If the state's budget is like a family's, why is the Minnesota GOP so willing to take on debt? MinnPost
Minnesota House Republican budget poses a threat to the Iron Range, Grand Rapids Herald
Democrats ready for Round 2 as GOP targets health program, WCCO
House Republicans want to slash state government spending, MPR

2016 election
Rubio raises $1.25 million online his first day as presidential candidate, Star Tribune
The tax break for the rich that muddles Marco Rubio's middle class message, The Washington Post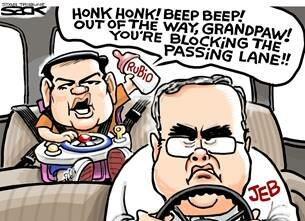 Agriculture
Dayton: Turkey flu outbreak might require disaster aid, Pioneer Press
Avian flu uncertainty has turkey farmers on edge, MPR

Budget (state)
Broadband grants are an odd target for GOP cuts, Star Tribune
Dayton on legislative budget plans: 'unacceptable,' 'insulting,' Pioneer Press
Dayton blasts lawmakers over budget bills, MPR

Economics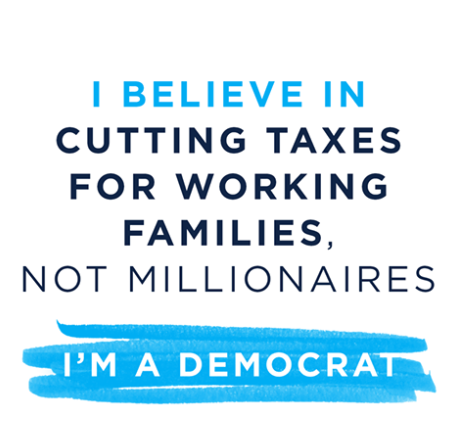 Education (early)
Dayton's universal preschool proposal left out of House, Senate education bills, Star Tribune
Dayton blasts lawmakers over preschool funding issue, KARE

Education (K-12)
Testifiers, legislators begin critique of House omnibus education bill, Session Daily
Dayton says Legislature's education funding plans are too small, Pioneer Pres

Environment
MPCA's John Linc Stine writes sharply worded letter to Rep. Denny McNamara, Star Tribune
Tempers flare in House Environment Committee, Star Tribune
DNR seeks more money to meet Minnesota forest threats, MPR

DFL
Quiz: Test your DFL history knowledge, Pioneer Press

GOP
Stadium head Kelm-Helgen under fire by House Republicans, Star Tribune
Conservative group bars Log Cabin Republicans from 3-day summit in Denver, Star Tribune
In aftermath of MacDonald drama, look for MN GOP to change judicial endorsement policy, MinnPost

Labor
Low-wage workers, supporters rally for $15-an-hour pay, MPR
Fight for 15: Protest in Minneapolis for increased minimum wage, TC Daily Planet

Lindström
A double dot victory: Dayton restores umlauts to Lindström, Star Tribune
That's an örder: Dayton wants umlauts back on Lindström signs, Pioneer Press
Dayton cracks down on missing umlauts, MPR

Local Government Aid
Republican lawmakers push for $85M state aid cut to Twin Cities, Duluth, Star Tribune
Chris Coleman blasts GOP House move to cut aid to St. Paul, Pioneer Press

Major League Soccer
Minnesota legislators say 'modest' MLS deal facing long odds, Star Tribune
Minneapolis mayor rejects tax break plan for soccer stadium, Star Tribune
Minneapolis Urban League
Legislative auditor to investigate Minneapolis Urban League, Star Tribune
MNsure
MNsure board approves plan to let customers shop at third-party websites, Pioneer Press

Wright, Wilhelmina
Obama nominates Minnesota Supreme Court Justice Wilhelmina Wright for federal judge seat, Star Tribune
LIKE the Minnesota DFL on FACEBOOK: https://www.facebook.com/MinnesotaDFL
Follow @MinnesotaDFL on TWITTER: https://twitter.com/MinnesotaDFL
On INSTAGRAM: http://instagram.com/minnesotadfl
daily brief · issues · news
<< Downloads