Daily Brief: Monday, Sept. 14th, 2015
Posted by SD48 DFL Communications Team in Daily Brief, News
In the Know
Minnesota DFL
Sept. 14, 2015

Events today
President Obama will travel to Iowa to discuss college affordability.
10 a.m. – A national Women Veterans Campaign event is held at Minneapolis VA Medical Center. 10 a.m.-3 p.m. exhibits in 2nd floor flag atrium, 12:30-1:30 p.m. program in auditorium. Minneapolis VA Medical Center, One Veterans Dr., Minneapolis.
Noon – Gov. Dayton will provide remarks at a meeting of the Owatonna Rotary.
1 p.m. – St. Louis County celebrates completion of $21 million renovation of Government Services Center., 320 W 2nd St., Duluth.
2:30 p.m. – Gov. Dayton and DNR Commissioner Tom Landwehr will announce the details of the state's Pheasant Action Plan, to improve hunting and habitat for pheasants across Minnesota. Nicollet Conservation Club, 46045 471st Lane, Nicollet.
3:30 p.m. – Lt. Gov. Smith will host a roundtable with administrators, teachers, and parents about the impact of all-day kindergarten. Harrison Elementary School, 1515 Oak St., Brainerd.
6:30 p.m. – Lt. Gov. Smith will provide remarks at the 2015 Minnesota Association of County Veteran Services Officers Fall Conference Banquet. Grand View Lodge, Norway Center, 23521 Nokomis Ave., Nisswa.

Mark your calendars
Sept. 17 – DFL Senior Caucus will meet at 12:30 p.m. at Maria's Cafe, 1113 E Franklin Ave., Minneapolis.
Sept. 26 – Congressional District 7 has scheduled a fall fundraiser dinner at the Kandi Entertainment Center in Willmar. The keynote speaker is R.T. Rybak, current vice-chair of the Democratic National Committee and former mayor of Minneapolis. A CD7 central committee meeting and a rural candidate training session are both scheduled for earlier in the day.
Sept. 26 – The DFL Environmental Caucus will meet at Fond du Lac Community College in Cloquet. Sign in starts at 12:30 p.m., the meeting begins at 1 p.m.
Oct. 11 – Senate Districts 25 and 26 will hold a FDR dinner at the Kahler Hotel in Rochester. The keynote speaker is Javier Morillo-Alicea, SEIU #26 President, political commentator and activist. He will share stories about his entry into progressive politics. DFL elected officials and candidates will also speak. For more information or tickets, contact Randy at () or Nancy at .

2015 election
St. Paul council member Dai Thao wins DFL re-election nod, Pioneer Press

2016 election
Legislature
Fierce fight expected for Norton seat, Rochester Post Bulletin
Congress
Rep. John Kline's retirement has created the rarest phenomenon in modern politics: a true swing district, MinnPost
State senator seen as congressional contender bypasses race, WCCO
Presidential race
Rick Perry suspends presidential campaign, MPR
Perry drops out of GOP race, The Hill
Democrats divided over Biden run, The Hill
Trump: 'Lightweight' Rand Paul doesn't belong in debate, The Hill
Some Iowa conservative women on Trump: 'I'm over him,' Des Moines Register
2nd presidential bust may end Rick Perry's political career, AP
Ventura tees off: He talks about running with Donald Trump or running for president himself, Star Tribune
This year, Minnesota isn't an also-ran in president-picking, Star Tribune
How Bernie Sanders is plotting his path to the Democratic nomination, Washington Post
Dems get an earful from seniors during Minneapolis meeting, Workday Minnesota
GOP Chairman: White House is ours to lose, The Hill
Thousands to "Dump the Trump" in march ahead of Republican presidential front-runner's American Airlines Center rally, Dallas Morning News
Gloomy Republican campaigns leave behind Reagan cheer, New York Times
Is Walker collapsing because he's a career politician? Apparently, the Wisconsin governor isn't the vessel for angry voters. He's held elected office since 1993 and never really held a significant job in the private sector. In Iowa, Walker's gone from first to near the bottom of the pack. The new Post poll shows it's not an isolated problem. Our July poll had him at 13 percent nationally. He's at 2 percent now. This weekend, Walker abruptly canceled significant appearances in Michigan and California next weekend, ostensibly so he can focus on the must-win Iowa caucuses. Walker strategists stress that the governor continues to be viewed favorably by most Republicans, which means he could still make a comeback. Washington Post
The GOP candidates as described by Jim Nelson, editor-in-chief, GQ
Donald Trump – He's the one with the hair who hates Mexicans.
Mike Huckabee – He's the one without the hair who hates Mexicans.
Jeb Bush – He's the one who claimed to be Latino. No es latino.
Marco Rubio – He's the one who would shut down the border.
Chris Christie – He's the one who would shut down bridges.
Scott Walker – He's the one who would shut down government.
Rick Perry – He's the one who would shut down government but can't remember which parts.
Carly Fiorina – She's the only one of these who's actually run a business into the ground.
Rand Paul – He's the paranoid one who's worried we're going to merge with Mexico and Canada.
Ted Cruz – He's the one from Canada.
Lindsey Graham – He's the one who's single and said he would have a series of "rotating" First Ladies. Kinda like a rotisserie.
Rick Santorum – He's the one who called Obama a "snob."
Ben Carson – He's the one who called Obama a "psychopath."
John Kasich – He's the one who will never be president.
Bobby Jindal – He's the one who will never be president.
George Pataki – I have no idea who this guy is.
2016 session
Any chance Minnesota's 2016 legislative session will be more productive? Star Tribune

9/11
A quarter of Americans are too young to remember 9/11, Washington Post
On 9/11 anniversary, Jeb Bush recalls his brother's leadership, Washington Post
Agriculture
Good news: Record crops. Bad news: Low prices for farmers, MPR

Bonding
Lawmakers on bonding committees tour state on taxpayer dime for close-up view of construction projects, Star Tribune

Capitol renovation
Capitol mystery: Who took Cass Gilbert's chairs (and other stuff)? MPR

Congress
Christie: Congressional Republicans not interested in getting things done, The Hill
Why there's a 50-50 chance of a government shutdown, Minneapolis/St. Paul Business Journal

Debates
2nd GOP presidential debate: It's rematch time, Star Tribune
The GOP's 11: Who's in, who's out of next week's debate, MPR

Economy
Job vacancies are soaring in Minnesota, but most of them are low-paying opportunities, Star Tribune
Toward an economics for all, Star Tribune
Minnesota experiences best summer travel season since 2008, Brainerd Dispatch

Education (E-12)
Rule may endanger high school students' ability to earn college credits, Pioneer Press
Minnesota high schoolers could lose college-level classes, MPR
A Lawmaker's View [Rep. Jennifer Schultz]: Our commitment to education is slipping, Duluth News Tribune

Education (higher)
Enrollment drop forces U-Rochester to rethink strategy, MPR

Environment
DNR: Mille Lacs ice fishing details expected in October, Pioneer Press
New fund aims to protect Mississippi headwaters while they're still clean, Star Tribune
Dayton to unveil plan to rescue pheasant population, WCCO

Infrastructure
State help needed to fix aging infrastructure in Minnesota cities, Star Tribune

Iran
With Congress virtually out of the picture, what's next for the Iran deal? MPR

Iron Range
Ya betcha: Linguist tracks how folks speak on the Iron Range, Star Tribune

Labor
Looking to 'step up our game,' Ironworkers open new training center in St. Paul, Workday Minnesota
Inspired by NY, Minneapolis fast food workers seek $15 an hour, Workday Minnesota
Seeking spark for 2016 campaign, Wisconsin's Scott Walker proposes vast restrictions on unions, Star Tribune
Today in history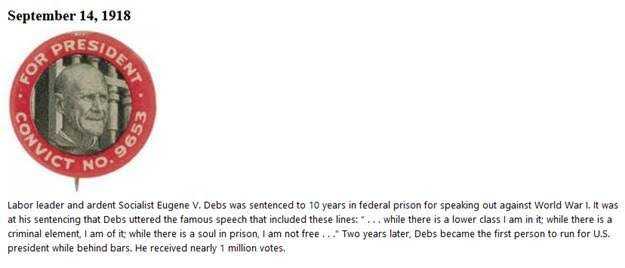 Legislators
Schoen wants Mack, Kelly to apologize for park ranger accusations, Pioneer Press
DFL legislator says GOP colleagues embroiled in park flap should apologize, Star Tribune
DFL lawmaker wants Mack and Kelly to apologize, MPR
Ranger gave detailed report of his interaction with Reps. Mack and Kelly, Pioneer Press
Schoen: Minnesota reps calling ranger a liar is 'unacceptable,' Fox 9
Tevlin: State senator's garden project is one thing he can control, Star Tribune
Mack and Kelly apologize, step down from ethics committee, Pioneer Press

Marriage licenses – Kentucky
Clerk says she won't interfere with gay marriage licenses, but also won't authorize them, Star Tribune

North Dakota
OUR OPINION: N.D. Dems' best chance for governor: Collin Peterson, Grand Forks Herald

Obamacare
Big jump in number of immigrants losing health law coverage, AP

Polls
2016 primaries, political dysfunction and Obama, Washington Post
Battleground Tracker: Trump leads GOP field in IA, NH, SC, CBS

Refugee crisis
Minnesota ranks high among states in welcoming refugees, MinnPost
Syria's climate conflict, The Year of Living Dangerously
LIKE the Minnesota DFL on FACEBOOK: https://www.facebook.com/MinnesotaDFL
Follow @MinnesotaDFL on TWITTER: https://twitter.com/MinnesotaDFL
On INSTAGRAM: http://instagram.com/minnesotadfl
daily brief · issues · news