Daily Brief: Monday, Oct. 26th, 2015
Posted by SD48 DFL Communications Team in Daily Brief, News
In the Know
Minnesota DFL
Oct. 26, 2015

Events today
Gov. Dayton will host Joseph H. Boakai, vice president of Liberia, for a meeting at the Governor's Residence. Expect Liberia to announce it is opening a consulate in the Brooklyn Park area. It will have authority to renew passports and grant visas. Its mission is also to foster trade and investment. There are more than 40,000 Liberians living and working in Minnesota.
10 a.m. – Lt. Gov. Smith will tour and provide remarks at the "Historic 313 on Fourth Street" food hub project in Willmar.
10 a.m. – The Legislative Water Commission will meet to review golf course management and reuse practices, the Met Council Master Water Supply Plan and other issues.
1 p.m. – The Senate Education Committee will meet regarding reducing the number of standardized tests.

Mark your calendars
Nov. 3 – Election Day! Check your ballots here http://bit.ly/1oqFLFD.
Nov. 11 – Minnesota DFL Education Priorities and Progress – A Town Hall Event, 6:30 p.m. Hosted by the Senate District 61 DFL Central Committee. The event will cover recent activity in the Minnesota legislature and progress toward the DFL Action Agenda, along with hopes and dreams for the 2016 session. Parents of school age children and taxpayers that provide education support through the state budget and local levies are encouraged to attend, become informed, ask questions, and discuss ideas with legislators and key communicators. Panelists include: Rep. Thissen; Sen. Torres Ray; and Josh Crosson from Education Minnesota.

Fundraisers
Nov. 1 – CD 1 DFL will host its Autumn Dinner with Congressman Tim Walz. The keynote speaker is DNC Vice Chair R.T. Rybak. Special guests include Secretary of State Steve Simon and Attorney General Lori Swanson. 5 p.m., Owatonna Veterans of Foreign Wars, 135 Oakdale St., Owatonna. Please RSVP by Oct. 21 with meal choice (turkey dinner or vegetarian lasagna) to Shawn Groth at.
Nov. 4 – CD3 DFL Fall Fundraising Event: An Evening with Vice President Walter Mondale, moderated by Don Shelby. The 7 p.m. event will be held at Hughes Pavilion, Centennial Lakes, 7499 France Ave. S, Edina. Tickets may be purchased online at www.dfl3cd.org. Reservations can also be made by mail. Checks should be payable to CD 3 DFL and mailed to Nancy Parris, 8350 Airport Rd, Waconia, MN 55387.
Nov. 7 – DFL Senior Caucus Fall Gala. Program begins at 4 p.m., buffet dinner at 5:30 p.m. Royal Cliff Banquet Center, 2280 Cliff Road, Eagan. Reserve your tickets by contacting John Larva at or .
Nov. 10 – SD 44 DFL will host "The-Never-Too-Early-To-Think-About-The-Next-Election" Chili Cookoff and Silent Auction. 6 p.m., LTD Brewing Co., 8 8th Ave., Hopkins.
Nov. 21 – CD 6 Unity Dinner – Drawn Together. 5 p.m., Teamsters Local 120, Blaine. Keynote speaker is Congressman Tim Walz. Ticket information coming soon.

2015 election
Duluth City Council At Large race features diverse lineup, Duluth News Tribune
Our view/endorsement: Mayor Larson will maintain Duluth's momentum, Duluth News Tribune

2016 election
Congress
Former radio personality Jason Lewis eyes Kline's congressional seat, Northfield News
Debate scheduled for GOP candidates for Congress in Second District, Star Tribune
Race to replace Congressman Kline growing expensive, National Journal
President
Carson compares abortion to slavery, The Hill
Sanders coms out swinging in Iowa, The Hill
Bernie Sanders goes on the attack at Iowa Democratic dinner, Politico
Bill Clinton, Katy Perry headline star-studded Hillary rally, The Hill
Poll shows that Republicans see Trump as most electable, Star Tribune
Clinton wins begin to multiply, The Hill
For sluggish Bush, some backers fret it may soon be too late, AP
Struggling Bush campaign starts making cuts, MPR
Clinton surges in early states; Carson levels with Trump in Iowa, YouGov
Donald Trump: No apology for questioning Ben Carson's Seventh-day Adventist faith, Washington Post

2016 session
Lobbyist: Small legislative gains bode well for the future, Fergus Falls Journal

Benghazi
Benghazi hearing marks new low for brain-dead partisan bloodsport, MinnPost


Black Lives Matter
Christie: Black Lives Matter 'create' call to kill officers, KSTP

Bonding
Minnesota lawmakers hit the road on bonding tours, Grand Forks Herald

Broadband
A disconnect: Money can't buy you broadband in wealthy exurbs, Star Tribune

Canadian paper imports
Minnesota lawmakers claim unfair Canadian paper imports, Duluth News Tribune

Capitol complex
Political Notebook: Should Senate Republicans stay or go? Rochester Post Bulletin

Congress
As of Oct. 23, Congress had: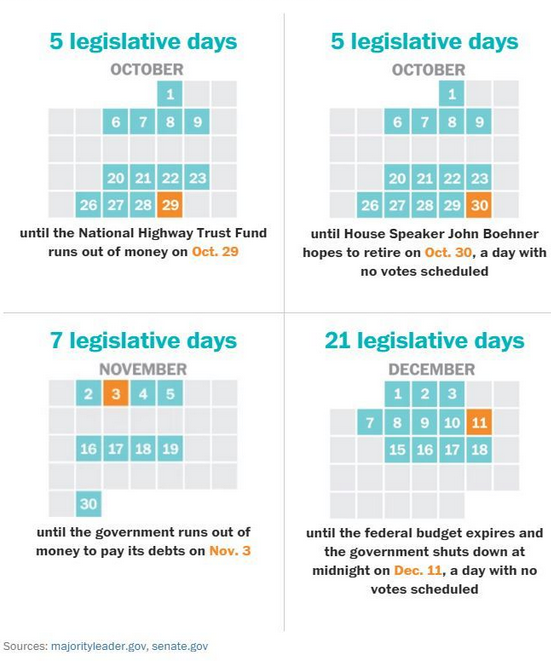 Economy
On the economy, Republicans have data problem, New York Times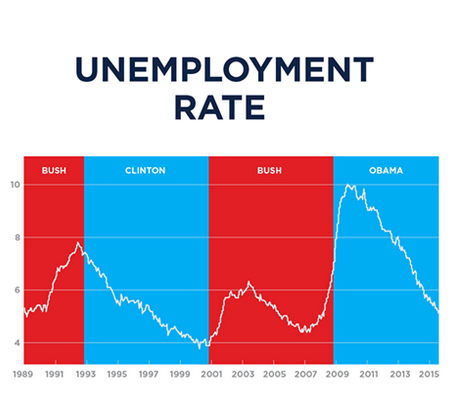 Education (E-12)
Obama calls for cap on standardized student tests, Pioneer Press

Education (higher)
Student loans: Interest rates keep borrowers in the hole, Star Tribune

Environment
Officials: Emerald ash borer reaches northern Minnesota, MPR

GOP
Outgoing GOP senator faces scrutiny over campaign finance report, Star Tribune
State Sen. Petersen faces questions over campaign funds, MPR
Minnesota's Republican congressmen all 'dependable' Boehner backers, Pioneer Press
Urdahl opposed job creation fund, Litchfield Independent Review
Franson challenged to explain her denial of climate change, Alexandria Echo Press
Rubio gives up on Senate: 'He hates it,' Washington Post

Health care
Even with assistance, low- and middle-income Minnesotans face burdensome health care costs,Minnesota Budget Project

Labor
Let's keep all options open for lower-paid workers, Workday Minnesota
Sundin serving as interim president of Minneapolis Labor Federation, Workday Minnesota
Mpls. delays action on paid sick time proposal, MPR
A variance in vision at Minneapolis City Hall, Star Tribune

Major League Soccer
McGuire makes it official: St. Paul to be home to Major League Soccer franchise, MinnPost
With Minnesota United stadium, Midway neighborhood prepares for change, Pioneer Press
Minnesota United makes it official: Soccer, stadium coming to St. Paul, MPR
Soccer stadium is a shot and a goal for Coleman and St. Paul, Star Tribune
How St. Paul swiped Minnesota United FC stadium from across the river, Pioneer Press

Mining
Tour of mines precedes Dayton's tough PolyMet decision, KARE
Dayton to visit mines to help him decide on PolyMet, MPR
On two-state tour, Dayton hopes to assess environmental safety of mines, Star Tribune
Dayton talks about mine tour ahead of PolyMet decision, WCCO
MNsure
Higher premiums open door for MNsure to boost enrollment, MPR

Peterson, Sandra
Former lawmaker, union leader Sandra Peterson dies, Pioneer Press
Transportation
MNDOT Commissioner: Long-range transportation plan a must, Bemidji Pioneer
Northstar should be extended to St. Cloud, St. Joseph Leader
Voting
Juan Williams: GOP disgraces itself with voter ID push, The Hill
LIKE the Minnesota DFL on FACEBOOK: https://www.facebook.com/MinnesotaDFL
Follow @MinnesotaDFL on TWITTER: https://twitter.com/MinnesotaDFL
On INSTAGRAM: http://instagram.com/minnesotadfl
daily brief · issues · news
<< Daily Brief: Wednesday, Oct. 28th, 2015 – 5 Days, 21 Hrs till Election Time!