Daily Brief: Monday, Oct. 12th, 2015
Posted by SD48 DFL Communications Team in Daily Brief, News
In the Know
Minnesota DFL
Oct. 12, 2015

Events today
7:15 a.m. – Sunrise ceremony in honor of Indigenous People's Day at Bde Maka Ska, also known as Lake Calhoun. 3700 Thomas Av. S., Minneapolis.
9 a.m. – Red Shawl Round Dance followed by brunch and panel discussion, American Indian Center, 1530 E. Franklin Ave., Minneapolis.
10:15 a.m. – The Art subcommittee of the Capitol Preservation Commission will meet at 10:15 AM to discuss Dakota and other Native Americans in current Capitol Art.
11:30 a.m. – St. Paul Indigenous Peoples Day, Crowne Plaza, 11 Kellogg Blvd. E., St. Paul. Appearing at the event are Lt. Gov. Smith, St. Paul Deputy Mayor Kristin Beckmann, Chief Executive Mille Lacs Band of Ojibwe Melanie Benjamin, and St. Paul Human Rights and Equal Economic Opportunity Director Jessi Kingston.
Gov. Dayton will also meet with Aurora community members and elected officials.
3:30 p.m. – Lt. Gov. Smith will tour ENKI Brewing Company, which received an Agriculture Value-Added Grant from the Minnesota Department of Agriculture. 7929 Victoria Dr., Victoria.
5 p.m. – The Indigenous People's Day Hip Hop Show. Augsburg College, 2211 Riverside Ave., Minneapolis.
Events tomorrow
6 p.m. – Join Congressman Ellison and members of Witness for Peace's recent delegation to Colombia for insights on issues of race, human rights, labor and trade. Emerge Building-Phillips Room, 1834 Emerson Ave. N, Minneapolis.
6:30 p.m. – Fundraiser – Senate District 49 DFL 3rd Annual Fall Forward. Arneson Acres Terrace Room, 4711 W 70ty St., Edina. Special guest speaker is David Schultz.
7:30 p.m. – CNN will host the first Democratic primary presidential debate. Join the debate on social media with #DemDebate and #WeAreDemocrats.



Mark your calendars
Oct. 13 – North Metro Senior Caucus, 11:30 am Little Venetian Inn. The featured speaker will be from MYDFL.
Oct. 13 – The first Democratic debate takes place in Las Vegas. It will air on CNN.
Oct. 17 – The Twin Cities Book Festival. Sen. Amy Klobuchar will read from her book "The Senator Next Door." Minnesota State Fairgrounds. More information is available here.
Oct. 18 – Stonewall DFL will have its monthly board meeting at 1 p.m. at the Minneapolis Central Library in Room N-202. They will discuss outreach plans along with planning for the 2016 election year.
Oct. 24 – The DFL African American Caucus will hold its monthly meet at 10 a.m. at East Lake Library, 2727 E Lake St., Minneapolis.

Fundraisers
Oct. 17 – Le Sueur Co. DFL's Annual Fall Fundraiser. American Legion Hall in Montgomery. The event includes a social hour (5 p.m.), dinner (6 p.m.), program and live auction (7 p.m.). Contact Janet Straub for tickets: 612-710-5783.

Oct. 24

–

Pizza, Pie & Politicians DFL SD48 Fall Function!

6 – 9:30 p.m. at Homeward Hills Park Barn, 12000 Silverwood Dr., Eden Prairie. (more info)
Oct. 25 – Senate District 14 DFL will host the Wellstone Dinner, 5 p.m., Courtyard Marriott, 404 W Saint Germain St., St. Cloud. Click here for tickets.
Oct. 25 – Congressional District 4 DFL will host the Vento Dinner 2015. Doors open at 4 p.m. New location – Midpoint Event Center, St. Paul. For ticket information, go here https://www.dfl.org/cd4/bruce-vento-dinner-tickets-2/ .
Nov. 1 – CD 1 DFL will host its Autumn Dinner with Congressman Tim Walz. The keynote speaker is DNC Vice Chair R.T. Rybak. Special guests include Secretary of State Steve Simon and Attorney General Lori Swanson. 5 p.m., Owatonna Veterans of Foreign Wars, 135 Oakdale St., Owatonna. Please RSVP by Oct. 21 with meal choice (turkey dinner or vegetarian lasagna) to Shawn Groth at .
Nov. 4 – CD3 DFL Fall Fundraising Event: An Evening with Vice President Walter Mondale, moderated by Don Shelby. The 7 p.m. event will be held at Hughes Pavilion, Centennial Lakes, 7499 France Ave. S, Edina. Tickets may be purchased online at www.dfl3cd.org. Reservations can also be made by mail. Checks should be payable to CD 3 DFL and mailed to Nancy Parris, 8350 Airport Rd, Waconia, MN 55387.

2016 election
Legislature
Riverland dean announces bid for District 27A seat, The Leader
Congress
Rick Nolan and Stewart Mills throw punches over EXIM bank positions, KBJR
Former radio host Jason Lewis jumps into race for Congress, KSTP
President
If conservatives want the most conservative president, they should get behind Jeb Bush, Washington Post
Romney's path to nomination eludes Jeb, The Hill
Just 158 families have provided nearly half of the early money for efforts to capture the White House, New York Times
DNC chief dodges question about Sanders's socialism, The Hill
AP Exclusive: When Trump got fired: Panama condo details busted budgets, alleged self-dealing, Star Tribune
In GOP, 'The pattern of crowning the nominee has been broken', Washington Post
How Bernie Sanders turned himself into a serious presidential contender, CNN


Agriculture
Minnesota farmer feeds demand for grass-fed dairy cattle, MPR
It's shaping up to be a sweet harvest for sugar beets, Star Tribune
Benghazi probe
Fired Benghazi staffer: Committee is out to get Clinton, The Hill
Investigator fired from House Benghazi panel says GOP-led probe is partisan, aimed at Clinton, Star Tribune

Budget (state)
State tax collections $136 million more than forecast, MPR
Despite September tax slowdown, Minnesota adds extra $136M to coffers in 3-month period, Star Tribune

Capitol art
Capitol art debate turns to Native American images, MPR

Congressional delegation
Franken
Senator Al Franken gets a grasp on Duluth housing crisis, KBJR
Klobuchar
Klobuchar honored for consumer advocacy, Worthington Daily Globe
Sen. Amy Klobuchar: Defending Minnesota's outdoor heritage, Morris Sun Tribune

Debate
At last, Democrats get their turn on the debate stage, Star Tribune
With palpable sense of conviction, Bernie Sanders commands attention on stage, Star Tribune
The wild card at the Democratic debate could be someone no one is talking about, Washington Post
For Martin O'Malley, first Democratic debate means time to put up or shut up, Washington Post
What to expect from Tuesday's Democratic presidential debate, Washington Post
Clinton has edge in Nevada, site of Dems' first debate, AP
'A massive preparer,' Hillary Clinton is comfortable, compelling on debate stage, Star Tribune

Economic disparities
Dayton to start new office to focus on economic disparities, MPR

Education (E-12)
St. Paul becomes latest district to study doing away with school buses, MinnPost
Minnesota State DFL Rep. Erin Murphy visits Highland and Washington schools Thursday, Crookston Times
Economist says early-learning scholarships are better option than universal pre-K, Star Tribune
Education Minnesota offers keynote speeches on social justice, mental health, Workday Minnesota
Somali child-care providers get help to boost learning, Star Tribune

Education (higher)
Dayton dedicates day to MSU donors, Mankato Free Press
Sens. Franken and Durbin propose free textbooks for college, KARE

Equal Rights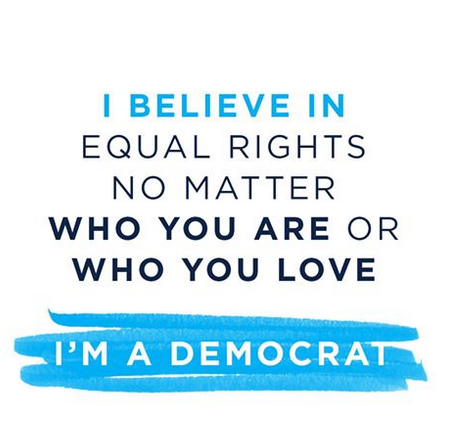 GOP
What Trump (and the GOP) can't do, Washington Post
Pressure builds on Paul Ryan to run for House speaker, MPR
GOP plunges into identity crisis, The Hill
Conservatives blast Boehner for delaying Speaker vote, The Hill
Rep. John Kline in running to be speaker but says he supports Paul Ryan, Star Tribune
Upper Midwest's Ryan, Kline are best candidates to be next U.S. House speaker, Star Tribune
Paul Ryan is getting a raw deal. Here's why. Washington Post
Washington media ready to watch Minnesota politician for House Republicans' new leader, Grand Forks Herald
Freedom Caucus not sold on Ryan, The Hill
Hewitt slams Freedom Caucus, The Hill
The House Freedom Caucus explained, Vox
Indigenous People's Day
Indigenous People's Day events include sunrise ceremony at Lake Calhoun (Bde Maka Ska), MinnPost
Whose day? Cook County struggles over honoring native people, Columbus, MPR

Jesson, Lucinda
Human Services Commissioner Lucinda Jesson's job is tough — but so is she, Pioneer Press

Labor
Duluth Mayor Don Ness faces lifetime ban from local labor hall in union spat, Star Tribune
SEIU launches multi-faceted contract campaign, Workday Minnesota
Talking Points: Workers' rights in Minneapolis, WCCO
Today in history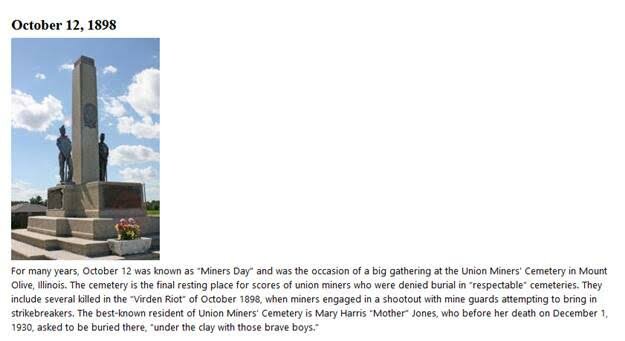 Major League Soccer
St. Paul soccer stadium deal to take next step with joint powers agreement, MinnPost

Mills Fleet Farm
News of Mills Fleet Farm sale unnerves hometown, MPR

MNsure
A very costly problem for MNsure – insurers pulling plans, Pioneer Press
Minnesota needs a smarter debate on causes of health premium hikes, Star Tribune
MNSure Q&A: Obamacare in action, Grand Forks Herald
MNsure's low market share a problem for state's exchange, Pioneer Press

Obama, Barack
On '60 Minutes,' Steve Kroft's interview of Obama turned into a debate, MinnPost

Pheasant Opener
Gov. Mark Dayton opens pheasant hunting season, KEYC
Gov. Dayton will attend Pheasant Opener, but sore hip means he won't hunt, MinnPost

Planned Parenthood
Planned Parenthood critics rally outside St. Paul office, Pioneer Press

Religious liberty
Rep. Quam thinks discrimination is OK if religiously sincere, mn progressive project
Should you be able to 'pick and choose' customers? Rochester Post Bulletin

Smith, Tina
Lt. Gov. Tina Smith's high-profile role fuels speculation about her political future, Star Tribune

Social Security
Good news at the pump, bad news for older Americans: No increase in Social Security next year, Star Tribune

Transportation
Governor joins Highway 14 celebration, KIMT
Railroads warn of nationwide meltdown if extension not granted for safety requirements, Star Tribune
Transportation chairs see room for compromise, Finance and Commerce
Vikings stadium
Mediation will begin next month in Minneapolis stadium cost dispute, Star Tribune
Voting
Gov. Jerry Brown signs automatic voter registration in California, Huffington Post
Minnesota Secretary of State talks about voting issues, ideas, Lake County News Chronicle
LIKE the Minnesota DFL on FACEBOOK: https://www.facebook.com/MinnesotaDFL
Follow @MinnesotaDFL on TWITTER: https://twitter.com/MinnesotaDFL
On INSTAGRAM: http://instagram.com/minnesotadfl
daily brief · issues · news