Daily Brief: Monday, May 11th, 2015
Posted by SD48 DFL Communications Team in Daily Brief, News
In the Know
Minnesota DFL
May 11, 2015

Events today
Today kicks off the last full week of the 2015 Legislative Session. Legislators must adjourn by midnight next Monday.
11 a.m. – The Minnesota Senate meets in session.
2 p.m. – Congressmen Keith Ellison, Rick Nolan and Tim Walz will join Move MN and state leaders will discuss Minnesota's deteriorating infrastructure and the lack of reliable funding to fix it.
3:30 p.m. – The Minnesota House of Representatives meets in session.

Constituency Caucus meetings
May 12 – The North Metro Chapter of the DFL Senior Caucus will meet at 11:30 a.m. at Little Venetian Inn, Little Canada. Ramsey County Commissioner Mary Jo McGuire and Ramsey County Deputy Manager Heather Worthington will discuss the Twin Cities Army Ammunition Plant redevelopment.
May 16 – The DFL African-American Caucus will meet at 10 a.m., Golden Thyme Coffee House, 921 Selby Ave, St. Paul.
May 16 – The DFL Environmental Caucus will hold a membership meeting, noon, Powderhorn Recreation Center, 3400 15th Ave. S, Minneapolis.
May 21 – MYDFL Central Committee meeting, 6:15 p.m., Rondo Community Library, 461 N Dale St., St. Paul.
May 21 – The Hennepin County DFL Senior Caucus will meet at 12:30 p.m. at Maria's Cafe, 1113 E Franklin Ave., Mineapolis. The speaker will be Lee Graczyk, lead organizer for RxRights.org. He is knowledgeable on the politics of Prescription Medicine.

Events you won't want to miss!
June 6 – Tickets are now on sale for the 4th Annual Humphrey-Mondale Dinner.
June 20 – Registration is now open for the DFL Training Summit. Attend and learn how you can help the party build to win, built to last.

2015 session
Fishing scores while budget talks flounder, MPR
Dayton, legislators add school spending to budget fight, MPR
Minnesota state Sen. Sean Nienow offers a Plan B in case of government shutdown, Star Tribune
Private state budget talks resume at Capitol, Star Tribune
Legislature 2015, DFL vision: We'll use this opportunity to invest, Star Tribune
Legislature 2015, GOP vision: Raising taxes amid surplus is illogical, Star Tribune
Lawmakers face a busy final week at the Capitol, Pioneer Press
Minnesota's budget compromise – it's out there, somewhere, Pioneer Press
Crunch time at the State Capitol. Advantage: Dayton, Star Tribune
Capitol budget deals beginning to shape up, MinnPost
Minnesota lawmakers reach final week of session with a budget deal still out of grasp, Star Tribune
2016 election
Politics, faith bind Scott Walker, Paul Ryan, Pioneer Press
GOP 2016: The top 10 White House contenders, The Hill
No dying breed: 'Blue Dog' Peterson fired up for next run, MPR
Congressional delegation
Walz
PoliGraph: NRCC's Walz claim leaves out details, MPR

Economy
Stocks surge the most since March after US reports a pickup in hiring, Star Tribune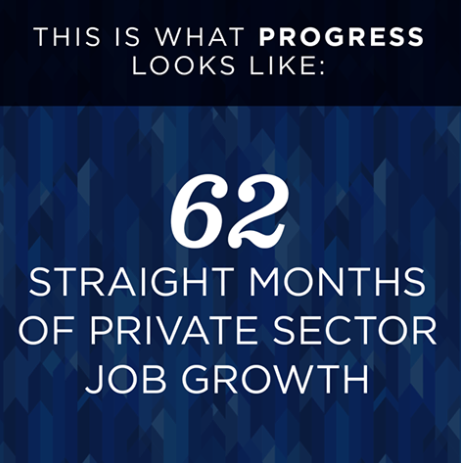 Education (higher)
Tina Smith: Governor's plan invests in higher ed and future prosperity, Star Tribune
Higher education commissioner pushes for higher spending target, Pioneer Press
Why are House Republicans targeting college students? St. Cloud Times

Education (K-12)
Minnesota Legislature shouldn't squander chance to invest in neglected Indian schools, Star Tribune

Fishing opener
Walleye welcome: Hundreds turn out for Governor's Fishing Opener on Lake Vermilion, Duluth News Tribune
Governor Dayton kicks off the 2015 fishing opener, Northland News Center
Angeles hit the lake for Minnesota's fishing opener, WDIO
Dayton opens Minnesota walleye season on Lake Vermilion as 500K anglers take to the water, Star Tribune

GOP
Pawlenty: 'I declare myself retired politically', MPR
Losing candidate has it wrong, Fargo Forum

Health and human services
No compromise yet for MNsure, MinnesotaCare, West Central Tribune
Health care numbers on Legislature's Sunday docket, Pioneer Press
Lawmakers split over when – not whether – to reassess MinnesotaCare, Pioneer Press
Budget deal rests on health and human services spending, St. Cloud Times
Budget negotiations focus on health care divide MPR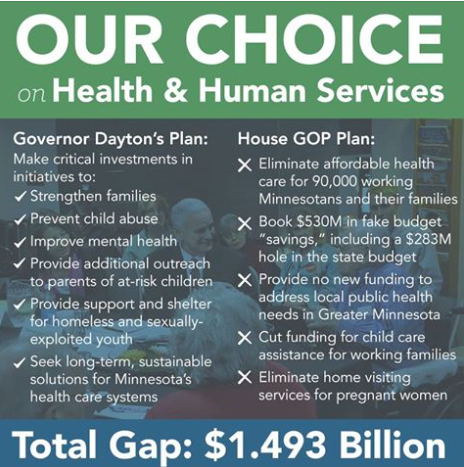 Labor
The next labor fight is over when you work, not how much you make, Star Tribune
Teachers union case could reshape labor law, Star Tribune

Lake Vermilion State Park
Pawlenty on Lake Vermillion State Park groundbreaking, MPR
Dayton, Pawlenty join groundbreaking at Minnesota's newest park, Albert Lea Tribune
Local government aid
Duluth local government aid cuts are a rotten precedent, Star Tribune

Minnesota National Guard
Minnesota Guard paid Vikings, Wild $2M-plus in tax dollars, Star Tribune

Simon, Steve
Steve Simon's passion for the vote, American Jewish World

State budgets
Despite recovering US economy, nearly half of states expect to confront big budget gaps, Star Tribune

Taxes
Who pays estate taxes? WCCO

Transportation
Minnesota lawmakers should reduce, not ignore oil train risks, Star Tribune

Working women
Minnesota, Wisconsin rank near top of best states for working moms, Star Tribune
Coon Rapids mom gets call from Obama, Star Tribune
President Obama surprises Coon Rapids mom with a phone call, Fox 9
State-funded training program for women-owned businesses now taking applications, MinnPost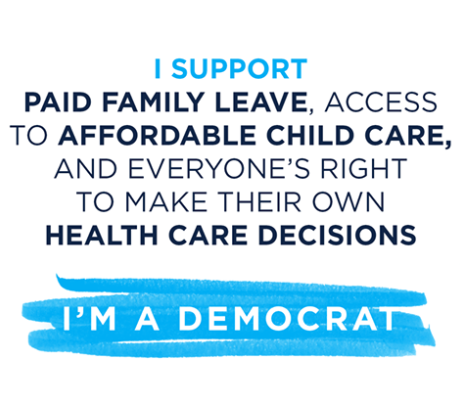 LIKE the Minnesota DFL on FACEBOOK: https://www.facebook.com/MinnesotaDFL
Follow @MinnesotaDFL on TWITTER: https://twitter.com/MinnesotaDFL
On INSTAGRAM: http://instagram.com/minnesotadfl
daily brief · issues · news