Daily Brief: Monday, Jan. 5th, 2015
Posted by SD48 DFL Communications Team in Daily Brief, News
In the Know
Minnesota DFL
Jan. 5, 2015

Events today
10 a.m. – MNsure CEO Scott Leitz will answer questions and share updates on MNsure's enrollment numbers.
10:30 a.m. – Legislative Energy Commission meets for a conversation with Harry Lehmann, Head of Division, Environmental Planning and Sustainable Strategies, Federal Environment Agency, Germany.
Noon – Gov. Dayton, Lt. Gov. Smith, Attorney General Swanson, Auditor Otto, and Secretary of State Simon's inauguration. Landmark Center, St. Paul.
2 p.m. – Minnesota Public Utilities Commission holds first of five public hearings into the Sandpiper pipeline proposal. St. Paul RiverCentre, Ballrooms A and B.
Event Saturday
7 p.m. – North Star Ball to celebrate Gov. Dayton and Lt. Gov. Smith's inauguration. Union Depot. Ticket information available here http://bit.ly/13PeWGK.

#blacklivesmatter
Thousands protest at the Mall of America, TC Daily Planet

2014
Top 5 political stories of 2014, MPR
In 2014, voters proved to be ticket splitters, Rochester Post Bulletin
Voting by mail, competitive races and civic interest led to Cook County's high election turnout, MinnPost
Wage increase, organizing were highlights of 2014, Workday Minnesota
2014: Top 10 best political persons in Minnesota, mnpACT!
2014: Top 10 worst political persons in Minnesota, mnpACT!

2015
The year ahead, what to expect, MinnPost
Briana Bierschbach, on state politics: Getting to know Kurt Daudt. No one will blame readers for not being familiar with Daudt, the new Speaker-elect of the Minnesota House of Representatives. Just five years ago he was living on a farm in Crown, Minnesota and working at a car dealership. In 2010 he decided to run for a seat in the Minnesota House, and since then his political career has been on a slingshot trajectory to his current position — the single most powerful Republican negotiator in the state. When he is sworn in as speaker, Daudt will be the greenest legislator to serve in the job since the 1930s, and how he operates in his new role will determine much of the political landscape in 2015. Will he and Democrats work together to end the session with a budget on time? Will Daudt, a Republican moderate, run his caucus — or will the caucus run Daudt?

2015 session
Democratic doubts remain as Daudt prepares to lead Minnesota House, Pioneer Press
Minnesota GOP outlines transportation, education priorities, Star Tribune
Minnesota Republicans prepare new rural agenda, Duluth News Tribune
Higher Minnesota taxes? Take a guess, Worthington Daily Globe
Dayton not considering any policy changes, MPR
Special interests lining up for state spending, MPR
Minnesota educators' top request from lawmakers: more money, Pioneer Press
Minnesota Legislature: 7 key players, MPR
Flush with surplus, lawmakers eye tax relief, MPR
Minnesota legislative session: New hopes for bipartisanship, Pioneer Press
Legislature 2015: Budget, booze and more, WCCO
Minnesota Legislature must take the long view, Star Tribune
Incoming Speaker Kurt Daudt promises a 'give and take', Star Tribune
Minnesota Legislature to start with wants, limits, Duluth News Tribune
9 key issues facing the 2015 Legislature, MPR
Legislative preview: what to expect from the 2015 session, MinnPost
MINN. LEGISLATURE 2015: Things to know as lawmakers return, KSTP

2016 election
Bachmann plans post-Congressional role as Clinton foil, MinnPost
Why Minnesota's biggest GOP donors like Jeb Bush so much, MinnPost
Is James Webb a threat to Hillary Clinton in 2016? MinnPost
Meeting the Pawlenty standards, MSNBC
Putting conservative ideas into action, Midwestern governors build credentials for 2016, Star Tribune
Swing states, racial demographics, millennials: several factors shaping 2016 presidential race, Star Tribune
10 senators who could lose reelection in 2016, The Hill
Cleaning up for 2016, Jeb Bush steps down from boards, Star Tribune
What if Hillary Clinton doesn't run for president? Star Tribune
2016 campaign is a year closer: 10 things that could have an impact on presidential race, Star Tribune
Why a Republican group is already going after DFL legislators, MinnPost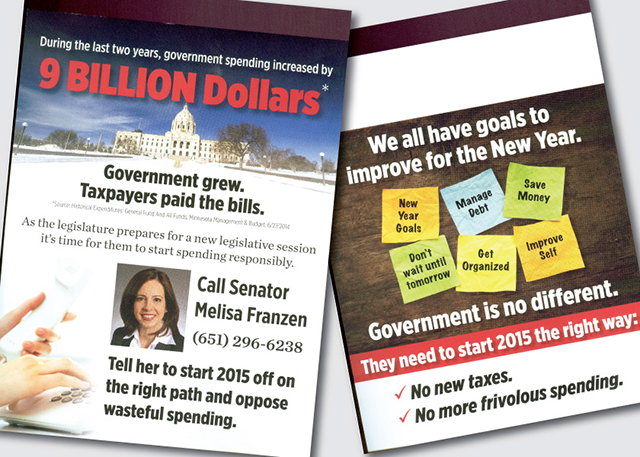 Affordable Care Act
ObamaCare sign-ups hit 6.4 million, The Hill

Budget (state)
State launches new website tracking government spending, MPR


Capitol complex
Capitol renovation complicates Minnesota session, Fargo Forum

Congress
The 6 most intriguing congressional stories of 2014, MinnPost
Incoming U.S. Senate chairman from S.D. says gas tax hike on table, Star Tribune
Change is coming as Republicans take control of Congress, Star Tribune
Republicans taking control of Congress eager to reshape policy and strike deals, Washington Post

Congressional delegation
What are the priorities for Minnesota's congressional delegation, Pioneer Press
Out of power, MN congressional Democrats see room to maneuver, MPR
Bachmann
Bachmann: Congress won't be the same without her, Pioneer Press
Bachmann doesn't leave Washington quietly, Star Tribune
Michele Bachmann reflects on time in Congress, KARE
A tribute to Michele Bachmann (video), Roll Call
An incredible story about the Capitol Hill bathroom, as told by Michele Bachmann, The Chicago Sun Times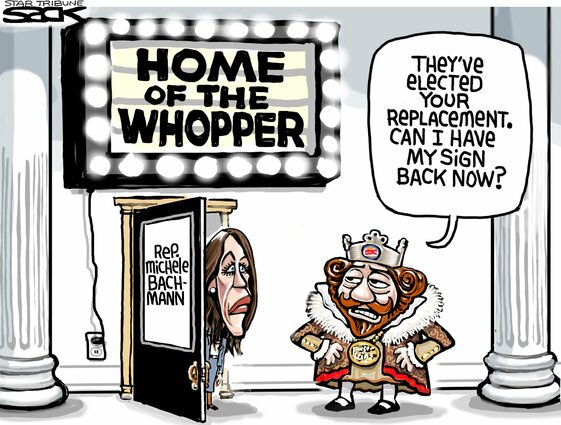 Ellison
For Rep. Keith Ellison, recent protests speak to a lifelong struggle, Star Tribune
Emmer
Congressman-elect Tom Emmer looks ahead to first term, MPR
Rep.-elect Tom Emmer stocks offices with Bachmann alumni, Star Tribune
Franken
Franken takes on Obama, The Hill
Common ground can be found in Congress, Duluth News Tribune
Kline
John Kline bitches about college ratings system while offering nada, City Pages
Klobuchar
Klobuchar gets tourism measure tucked in spending bill, Star Tribune
Sen. Klobuchar to meet with supporters of ABLE Act, KSTP
Klobuchar Range visit capped with Hibtac stop, Hibbing Daily Tribune
Klobuchar seeks middle ground, Detroit Lakes
Senator's View: New year offers new opportunity for progress, Duluth News Tribune
Video: Klobuchar discussing the Keystone XL pipeline on 'Meet the Press', MinnPost
Sen. Amy Klobuchar was on "Meet the Press" this weekend. No big surprises. Here's the transcript. Star Tribune
Nolan
Representative's View: Unlike much of Congress, I proved effective in 2014, Duluth News Tribune

Dayton
Dayton to make education second-term priority, Star Tribune
Dayton won't rule out medical marijuana changes, WJON
Dayton: Don't touch the minimum wage law, WCCO
Capitol Chatter: Post-campaign Dayton emerges, Duluth News Tribune
For 2015 session, Dayton vows to 'call them as I see them', Star Tribune
What Gov. Mark Dayton can crib from former Gov. Rudy Perpich, Star Tribune
Dayton plans low-key inauguration, MPR
Dayton begins 2nd term, MPR
Dayton rips Norm Coleman in interview, MinnPost

DFL
Bruce Lindahl, activist from St. Paul's East Side, dies, Pioneer Press

Economy
Panel discussion: A wrinkle in the Minnesota workforce, Star Tribune
More trade means more Minnesota jobs, Star Tribune
Reality Check: Job growth in the Midwest, WCCO
Training workers, building homes two parts of the same problem for rural communities, Grand Forks Herald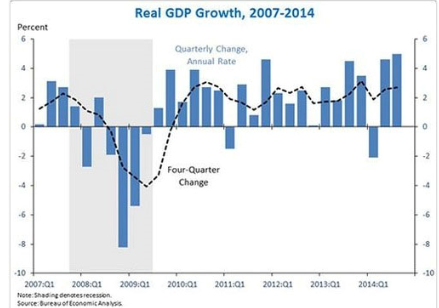 Education (K-12)
Teacher seniority, layoffs headline GOP's education plans, Star Tribune
Rural school district appeals to state to keep four-day schedule, Star Tribune
Schools urge Dayton to name trusts lands director, Star Tribune
Gov. Dayton to make education second-term priority, Star Tribune

Elections
Why are campaigns doing something we know doesn't work? Mn progressive project
After Minnesota's poor primary turnout, June talk resurfaces, Pioneer Press

Energy
Critics object to pumping oil through MN lakes country, MPR

GOP
DFL calls for ethics review into Ortman campaign's alleged payment for endorsement, Star Tribune
Kurt Daudt — the legislative doctor in the House? Star Tribune
As Daudt prepares to lead Minnesota, memories of the shutdown linger, Duluth News Tribune
Nancy Brataas, 86: Dauntless force for women in politics, Star Tribune
Will GOP tone down firebrand speeches to improve image? Duluth News Tribune
House Republican leader Scalise says he regrets 2002 speech to white supremacist gathering, Star Tribune
The Steve Scalise and white supremacists story takes another bizarre turn, Star Tribune
GOP lawmakers back House Whip Steve Scalise in flap over speech to white supremacist group, Star Tribune

Immigration
Immigration has become a 'driving force' in Minnesota's economy, MinnPost
Farmers brace for workforce shortage under Obama's executive action on immigration, Star Tribune

Independence Party
Secretary of state formally confers minor-party status on once-influential Independence Party Star Tribune

Labor
McDonald's can no longer hide behind its franchises, The Hill
Wage increase, organizing were highlights of 2014, Workday Minnesota

Legislature
Minnesota's Senate districts in four maps and a chart, Pioneer Press
Sources: Sen. Hayden in the loop on Community Action's woes, MPR

Lottery
Minnesota Lottery boss works to improve odds at Capitol after last session's fight over games, Star Tribune

Met Council
Minn. senator wants big changes in Met Council appointment process, KSTP

Minnesota
Where Minnesotans live: a political debate, Pioneer Press
Our view: Minnesota is winning this border battle, LaCrosse Tribune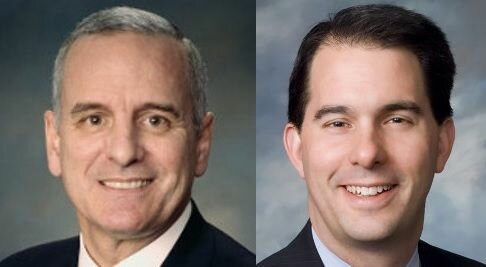 MNsure
Rochester-area legislators would like lower MNsure costs in their region, MinnPost

New Year's resolutions
Dayton, Klobuchar, Daudt offer New Year's resolutions, Star Tribune

Obama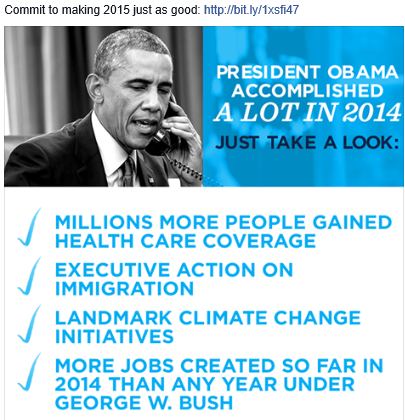 Rochester
As businesses close, early effects of Rochester's 20-year plan hit home, MPR

Sex offender program
Pressure mounting on legislators to fix Minnesota sex offender program, MinnPost
Minnesota lawmakers pressured to alter sex offender commitment law, Pioneer Press

Smith, Tina
Next Lt. Gov. has big plans for the job, MPR

Sunday liquor sales
End of Sunday liquor sales ban to return as legislative issue, once again, MinnPost
Sunday liquor sales issue likely to return to Capitol, St. Cloud Times
Repeal Minnesota's Sunday ban on liquor sales, Star Tribune
MN Tea Party among alliance fighting Sunday liquor sale ban, WCCO

Transportation
Dayton wants railroads' help with crossings, MPR
Minnesota's broken transportation funding system, TC Daily Planet
Success mixed on transportation goals, St. Cloud Times
Minnesota's aging roadways could be in for a new lease on life, KBJR
Minnesota's broken bridges, ruined roads: All agree something must be done, Star Tribune
Roads and bridges top Capitol to-do list, but what's the cost? MPR

Veterans
'Vetrepreneurs:' More veterans start their own businesses, Star Tribune
LIKE the Minnesota DFL on FACEBOOK: https://www.facebook.com/MinnesotaDFL
Follow @MinnesotaDFL on TWITTER: https://twitter.com/MinnesotaDFL
On INSTAGRAM: http://instagram.com/minnesotadfl
The entire article is being share because it's behind a pay wall that the DFL pays for.
Year in review: Five takeaways from the Capitol
By: Mike Mosedale December 31, 2014 0
By the standards of recent times, 2014 was a humdrum year at the Capitol, with a play-it-safe ethos prevailing as the DFL sought to maintain a rare trifecta — control of both chambers of the Legislature and the governor's office — that had eluded the party since the Rudy Perpich era.
With the economy steadily improving, Gov. Mark Dayton and lawmakers were not confronted by the budget shortfalls that plagued the state for much of the past decade and, consequently, fewer hard decisions on spending. There was no partial government shutdown, as there was during the state's last period of divided government in 2011.
In a nod to the looming elections, problematic issues were kept off the agenda last session, which was arguably more notable for the issues not addressed — finding fixes for the troubled Minnesota Sex Offender Program or chronic shortfalls in transportation funding — than those that were.
Instead, the governor and his DFL allies at the Capitol crafted an election-year ready legislative agenda with plenty of curb appeal for the party's base but unlikely to alienate swing voters.
The session's signature legislative package — the Women's Economic Security Act — boosted the state's minimum wage (to $9.50 by August 2016, indexed for inflation), imposed gender equity requirements in pay for state contractors, and created a host of hard-to-oppose workplace protections for women, such as requiring employers to provide nursing mothers with a private setting in which to express milk.
Still, there were still a few surprises at the Capitol in 2014 and plenty for politicos and insiders to mull as they contemplate the takeaways from the year that was and portents for the future.
No. 1: DFL sweeps statewide races
According to the historical voting patterns, 2014 should have been a Republican year and, nationwide, it was. Exploiting a vein of Obama fatigue, the GOP racked up its largest majority in Congress since World War II, and the upper Midwest turned a deeper shade of red.
Against this backdrop, Minnesota was an outlier, as Democrats swept all five statewide races on the ballot. Sen. Al Franken, who barely squeaked into office six years, was the top vote-getter, garnering more than a million votes to best his challenger Mike McFadden by more than 10 points — a margin that served as testament both to Franken's deftness as a campaigner and, more notably, crushing cash advantage.
Dayton, who in the course of his long political career had never sought re-election, cruised to a relatively easy re-election and became the first governor in Minnesota to clear 50 percent of the vote since Arne Carlson.
The coattails extended to the rest of the DFL's statewide slate, as incumbents Attorney General Lori Swanson and Auditor Rebecca Otto were easily re-elected and Steve Simon, the former state representative, became the new secretary of state.
While pundits and pollsters alike predicted those outcomes, the results suggest that, yes, Minnesota is a blue state.
No. 2: GOP still manages to retake House
Since 2006, when Tim Pawlenty was re-elected to a second term as governor, Minnesota Republicans have won precisely as many statewide races as the Grassroots Party. In other words, none.
The party's woes — political, organizational, financial and, in terms of the shifting demographics of the electorate, even existential — have been well documented.
As the party crawled out from the crippling debt racked up in the wake of the 2010 gubernatorial recount, 2014 was supposed to be different.
In most regards, it was not.
The signs of trouble were visible when delegates gathered for the party's state convention in May. Hennepin County Commissioner Jeff Johnson emerged from a bruising, four-round endorsement fight with the gubernatorial nod but still had to fend off a costly primary campaign against three challengers. For a party in rebuilding mode and a candidate looking to unseat a relatively popular incumbent, it was a bad start that produced a predictable outcome.
Voters did deliver Republicans one sliver of hope — or at least a place at the table — with an 11-seat gain in House races, returning control of the lower chamber to the GOP. That officially put an end to the state's two-year dalliance with one-party government.
Ten of those pickups occurred in greater Minnesota, where Republicans targeting vulnerable
Democrats hammered away at the allegedly "metro-centric" political agenda of the DFL.
The pickups were a feather in the cap for House Speaker-designate Kurt Daudt and his fellow House Republicans, who have said they intend to focus on rural issues that Democrats have allegedly ignored. But the emphasis on the metro-rural divide obscure a more significant reality: state House races — at least those in contested districts — are increasingly akin to congressional campaigns, attracting gobs of outside spending that often drown out the voices of the candidates.

No. 3: Gay marriage issue still reverberates
The comedian Bill Maher famously referred to marijuana legalization as the new gay marriage — a reference which speaks to the unusually rapid shift in public opinion that propelled the flurry of new laws and court rulings allowing for same-sex marriage. The same dynamic, Maher ventured, is at play with marijuana laws.
At first blush, the principle seems to hold true in Minnesota, where, one year after legalizing gay marriage, the Legislature passed a medical marijuana law. While the debate over medical marijuana dominated headlines (and was one of the session's big surprises), the partisan divide over cannabis was far less evident than in the gay marriage fight.
Although gay marriage was not on the legislative agenda this year, its political reverberations were still more consequential than the new medical marijuana law.
Asked about their positions on gay marriage, the stock response among Republicans running for statewide office hewed to a careful script in which they professed the personal belief that that marriage is between a man and a woman (a nod to social conservatives) but said revisiting the issue would not be a priority (a nod to swing voters).
If nothing else, such responses served as a tacit acknowledgment that the GOP had overplayed its hand in pushing a constitutional amendment to ban gay marriage, which hastened the DFL's takeover of the Legislature in 2012.
This spring, it looked like gay marriage would bite the Republicans again, as the handful of House Republicans who both broke ranks and voted to legalize same sex marriage faced robust challenges from more conservative candidates.
By the time November rolled around, though, it was evident that the issue was not just a problem for Republicans. Incumbent DFLers in the House who voted to legalize same sex marriage — and who hailed from more conservative swing districts outstate — were targeted aggressively for those votes. Many paid the price.
No. 4: More campaign spending equals more voter apathy
After recording best-in-nation voting rates for nine straight elections, just a smidgeon over half of the eligible Minnesota voters cast votes in 2014. The turnout — 50.2 — was low, even by the standards of non-presidential elections and a blow to the state's civic pride, especially considering that the state's new no-excuse absentee voting law should have boosted turnout.
What explained the apathy?
The absence of a single galvanizing issue was clearly a factor. So was the increasingly dismal tone of the campaigns.
Consider the races in Minnesota's 8th and 7th congressional districts, which became two of the costliest congressional races in the nation as outside groups spent furiously on television spots that focused largely on trivial issues such as Stewart Mills' hair, Collin Peterson's travel-related per diems, and Rick Nolan's gun-handling abilities. And then there were all those Ebola ads.
Amid record spending, voters responded by disengaging.

No. 5: Third parties in disarray
"The report of our death was an exaggeration," reads the last (and only) blog post on the official website of the Independence Party in the wake of the IP's dismal showing in the 2014 election.
With its slate of candidates failing to crack 5 percent of the vote, the IP lost it major party status.
The most obvious explanation: The IP failed to recruit candidates with good name recognition and resources, the sorts of candidates that made the party a significant player in statewide elections since Jesse Ventura's election in 1998.
But the IP wasn't alone in its struggles. Both the Libertarian Party of Minnesota and Green Party also hoped to make an impact this year but fell woefully short.
In a bid to resurrect the Greens, Andy Dawkins, the former Democratic representative from St. Paul, assembled a professional team and ran a hard-hitting campaign in his bid to unseat the incumbent attorney general. Those efforts garnered Dawkins 1.49 percent of the vote. That paltry share was less than half the share received by Dan Vacek, who campaigned lightly but ran under the evidently more voter-friendly banner of "Legal Marijuana Now."
daily brief · issues · news
<< DNC Chair Rep. Wasserman Schultz Statement on Steve Scalise