Daily Brief: Monday, Aug. 25th, 2014
Posted by SD48 DFL Communications Team in Daily Brief, News
In the Know
Minnesota DFL
Aug. 25, 2014

Events today
8:20 a.m. – Gov. Dayton will participate in an interview with Dave Lee on WCCO-AM.
9:05 a.m. – Gov. Dayton will participate in an interview with Fox 9 Morning News.
9:06 a.m. – A look at Minnesota politics since the primaries. MPR's "The Daily Circuit."

10 a.m.

– Gov. Dayton will provide remarks at State Patrol Day at the Minnesota State Fair.

1 p.m.

– The Dynamic DFL today features a discussion with Rep. Ryan Winkler (DFL-Golden Valley) and Sen. Chris Eaton (DFL-Brooklyn Center) – authors of the minimum wage increase.

Mark your calendars and spread the word!
25 days until early voting beings Sept. 19
70 days until the Nov. 4 general election

2014 election
Editorial: It's uphill for GOP in Minnesota, Hastings Star Gazette
Latino vote matters in Minnesota's 2014 elections, TC Daily Planet
Arne Carlson says Vikings stadium should be election issue, Pioneer Press
A look at Minnesota politics since the primaries, MPR
Transportation should be a topic on the campaign trail in Minnesota, Star Tribune
Minnesota Supreme Court
Despite sharp memo from state GOP chairman, Supreme Court candidate stays on ticket, Star Tribune
Downey backs MacDonald (sort of), MPR
GOP Supreme Court candidate vows to stay in race, MinnPost
MN GOP made 'formal offer' to MacDonald, politics mn
Partisan politics has NO place in the Judiciary, mnpACT!
Governor
Republican candidate Johnson eyes Greater Minnesota to win Governor's race, KAAL
With an economy on the upswing, Dayton is tough target, Star Tribune
SurveyUSA/KSTP-TV poll shows Gov. Dayton leading over challengers, KSTP
U.S. House
GOP U.S. House hopeful Jim Hagedorn defends old blog posts now under fire, Star Tribune
MN-01: Hagedorn crazy hits the big time, mn progressive project
Capitol Chatter: Minnesota House races get noticed nationally, Morris Sun Tribune
NRCC slams Rick Nolan's voting record on veterans' issues, Northland News Center
Post-Bulletin: Fillmore County GOP Chairman: Hagedorn doesn't deserve endorsement, Rochester Post Bulletin
Fillmore County Republican Chairman Doug Baker is speaking out against endorsed 1st District Republican primary winner Jim Hagedorn.
In an eight-paragraph letter-to-the-editor emailed to the Post-Bulletin, Baker said Hagedorn does not deserve the party's endorsement after he went back on his pledge to abide by the endorsement. Initially, Hagedorn had agreed to abide by the party's endorsement process and dropped out of the race after Republicans endorsed Byron Army veteran Aaron Miller in April. But six weeks later, the Blue Earth Republican re-entered the race, saying Miller wasn't running an aggressive enough campaign. He pulled off an upset victory last week, defeating Miller for the chance to take on 1st District DFL Rep. Tim Walz in November.
"Let me get this straight. We want to reward the guy who lied right to our faces, wasted our time and money and widened the rift in the district by wasting more time and money to give him the very thing he thought lowly enough to ignore four months ago," Baker wrote.
Baker's letter raises the question of whether strong Miller supporters will be willing to get behind Hagedorn's campaign after the hard-fought primary battle. Rep. Greg Davids, R-Preston, said it's important to remember this is the first time in recent memory that an endorsed congressional candidate has lost the primary. For some avid Miller supporters, that's a tough loss to absorb. But Davids, who did support Miller, said he's ready to get behind Hagedorn.
The race between Rep. Rick Nolan and Republican challenger Stewart Mills III offers one of the starkest contrasts of any race in country. The Democrat is in his second stint in Congress after previously serving in the late 1970s. Mills is the wealthy, first-time candidate whose family owns a chain of popular outdoors stores. The district has some moderate Democrats on the Iron Range that don't line up perfectly with Nolan or Obama's views, making the race worth watching. The Rothenberg Political Report/Roll Call rating: Leans Democratic. Roll Call
U.S. Senate
Rudy Giuliani will raise money for Minnesota Senate candidate Mike McFadden, Washington Examiner
McFadden: Iron Rangers deserve an answer on Polymet, Northland News
McFadden allies with GOP for joint fundraising group, Star Tribune
In U.S. Senate race, mining takes center stage on Range, Star Tribune
U.S. Senate race: Mining face-off, Star Tribune
Minnesota Independence Party ignoring its U.S. Senate candidate – but he won't go away, The UpTake
Why Al Franken shouldn't be worried (too much), Wall Street Journal
McFadden aims to make mining an issue in the race for Senate, MPR
John Kline fundraises in South Carolina (again) benefiting Mike McFadden, MN Political Roundtable
McFadden on Hagedorn and MacDonald, politics mn
McFadden and Polymet: Short term, fast buck thinking for MN, mnpACT!
Former New York Mayor Rudy Giuliani will host a fundraiser for Republican U.S. Senate candidate Mike McFadden on Wednesday, Sept. 3, as McFadden looks to broaden his fundraising base for his matchup against incumbent Democrat Al Franken. Tickets to the event are $2,600. The opportunity to forge ties with deep-pocketed Republican backers could be significant for McFadden who, despite strong fundraising totals, still trails Franken by millions in the race for cash. A veteran fundraiser, Giuliani has helped raise money for a host of candidates for statewide and congressional offices during this election cycle. Star Tribune
2016 election
Will Klobuchar run for President if Clinton doesn't? WCCO
Democrats adopt 2016 presidential primary calendar, Pioneer Press
Ryan, family taking 'very seriously,' weighing decision to seek Republican nomination in 2016, Star Tribune
Ryan says he's weighing possible White House run, Pioneer Press

Budget (state)
Minnesota: Better ways to budget — and consider tradeoffs, Pioneer Press

Congressional delegation
Klobuchar
PoliGraph: Klobuchar right on student debt, jobs, MPR
Klobuchar, Braley talk biofuels in Mason City, KAAL
Nolan
U.S. Congressman Rick Nolan touts Duluth's AAR facility, Northland News Center

Day-care
Day-care squeeze hits rural families, Star Tribune

Dayton
Interview at State Fair with Gov. Dayton, Star Tribune

GOP
Twist on fair politics: GOP vs. GOP, Capitol Chatter
Dave Thompson to host new political show evenings on AM 1130, City Pages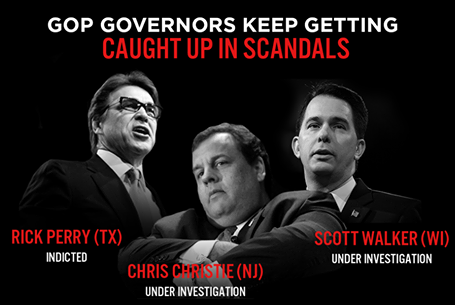 Legislature
MINNESOTA LEGISLATURE: State Senate forms task force aimed at rural communities, Bemidji Pioneer

Reproductive rights
Obama offers new birth control fixes to religious nonprofits, some for-profits companies, Star Tribune
HHS issues contraception workaround in response to Hobby Lobby ruling, Minneapolis/St. Paul Business Journal

Steel dumping
Minnesota's senators, governor welcome steel dumping decision, saying it will protect jobs, Star Tribune

Transportation
Met Council can design Blue Line extension to northern suburbs, feds say, Star Tribune

Vikings
Value of Vikings up $319 million since signing stadium deal, MinnPost

Wisconsin
Emails show bigger fund-raising role for Wisconsin leader, New York Times
daily brief · issues · news
<< Welcoming the 2014-15 school year with a commitment to education