Daily Brief: Monday, April 27th, 2015
Posted by SD48 DFL Communications Team in Daily Brief, News
In the Know
Minnesota DFL
April 27, 2015

Events today
7 a.m. – Free pancake & sausage breakfast with a program at 9:15 a.m. in honor of Workers Memorial observance. Duluth Labor Temple, 2002 London Road, Freeman and Wellstone Halls.
8:45 a.m. – Sen. Amy Klobuchar will meet with Minnesota turkey growers and other key officials in Litchfield to discuss the response to the spread of avian flu. Meeker County Family Services Center, 114 North Holcombe Ave., Litchfield.
11 a.m. – Mayors representing 21 Minnesota cities will conduct a press conference on to urge state leaders to pass transportation funding legislation that includes dedicated funding for the construction and maintenance of city streets. To date, more than 180 city councils from all areas of the state have passed supporting resolutions.
11:30 a.m. – Observance of Workers Memorial Day, Pub 500, 500 S. Front St., Mankato.
Noon – The Minnesota Senate meets in session.
3 p.m. – Gov. Dayton will convene an emergency meeting of the Governor's Executive Council. The Executive Council will consider extending for up to 30 days the peacetime emergency declared on April 23, 2015, in the Governor's Emergency Executive Order 15-09, which provided emergency relief in response to the presence of H5N2 Highly Pathogenic Avian Influenza in Minnesota.
3:30 p.m. – The Minnesota House of Representatives meets in session.
4:30 p.m. – Spaghetti benefit dinner for the Iron Five. On January 1, 2015, five workers at SMI in Cloquet went on strike. Management is refusing to sit down with the workers, having told the federal mediator that they will come back to the table "when the union comes back to its senses." The Carlton County Central Labor Body invites the community to join them in a fundraiser for the Iron Five. Cloquet Labor Temple, 1403 Avenue C, Cloquet.
6 p.m. – Common Sense Economic Training – Worthington. This free program is open to the public and will engage attendees on the economic issues facing communities across America in 2015. Learn how to identify, consider, and take action to align the immigration system with working people's values. Common Sense Economics equips attendees with a strong foundational knowledge of how the current climate of growing economic inequality developed, and how we can begin to move towards economic policy that works for all Americans. MN West Community & Technical College, 1450 Collegeway, LARC Bldg., Worthington.
6:30 p.m. – Gov. Dayton will provide remarks at the Grand Opening Ceremony of Olympus Brooklyn Park.
David Johnson, the Governor General of Canada, is in town and will speak at the Economic Club of Minnesota.

Events Tuesday
Every year on April 28, the unions of the AFL-CIO observe Workers Memorial Day to remember those who have suffered and died on the job and to renew our efforts for safe workplaces. This year the struggle continues to create good jobs in this country that are safe and healthy and pay fair wages and to ensure the freedom of workers to form unions and, through their unions, to speak out and bargain for respect and a better future. It's time for our country to fulfill the promise of safe jobs for all.

8:30 a.m. – MnDOT Rochester Truck Station, 2900 48th St NW, Rochester.
Noon – Workers Memorial Garden, State Capitol.
5:30 p.m. – Grand Forks (North Dakota) – Northern Valley Labor Council, Bringewatt Park, 2205 24th Ave. S, Grand Forks.
6 p.m. Apple Valley – Dakota County Labor Assembly, Lebanon Cemetery, the Monument to Fallen Workers, County Road 42 and Pilot Knob Road, Apple Valley.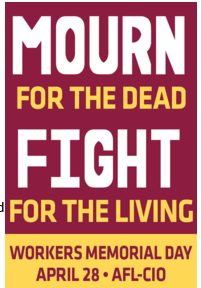 Events Saturday
11:30 a.m. – State Central Committee meets, Carpenter's Hall, 70 Olive St., St. Paul.
MYDFL

Save the date
May 16 – The DFL African-American Caucus will meet at 10 a.m., Golden Thyme Coffee House, 921 Selby Ave, St. Paul.

Events you won't want to miss!
June 6 – Tickets are now on sale for the 4th Annual Humphrey-Mondale Dinner.
June 20 – Registration is now open for the DFL Training Summit. Attend and learn how you can help the party build to win, built to last.

2015 session
Capitol Chatter: How are things going at Minnesota Legislature? Don't ask, Grand Forks Herald
Hot Dish: How legislators define Minnesotans, Star Tribune
Another Minnesota government shutdown? At this rate, maybe, Pioneer Press
2016 election
Iowa social conservatives hear GOP hopefuls emphasize stance against abortion, gay marriage, Star Tribune
Look at what we'll get with a Republican president. Let's keep a Democrat in the White House!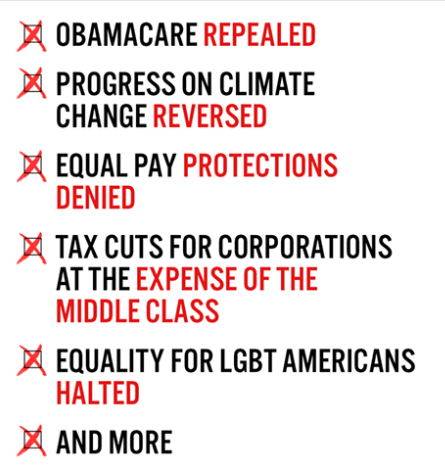 Agriculture
Rare Minnesota agriculture emergency declared, Morris Sun Tribune
Editorial: Avian flu impact is serious for state, West Central Tribune
Officials promise more help to fight avian influenza, West Central Tribune
Asphyxiation used to kill condemned poultry, West Central Tribune
Minnesota Poultry Testing Laboratory in Willmar becomes statewide hub for avian flu testing, West Central Tribune
Dayton and Franken talk bird flu at Central Minn. turkey farms, WCCO
Bird flu: Dayton, Franken meet in Willmar, Fox 9
Avian flu spreads as experts scramble to find elusive answers, KSTP
Avian flu emergency funding bill tied up at Capitol, KARE
Campaign finance
Rep. Winkler, MN GOP square off on campaign finance in tense debate, The Uptake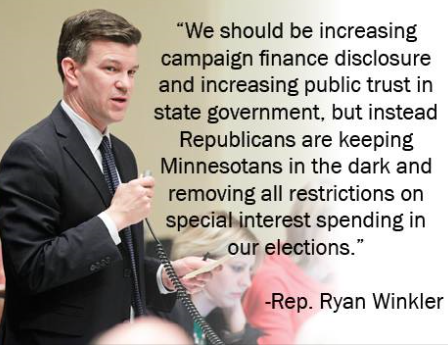 Congressional delegation
Franken
Sen. Franken: Just getting the job done, mnpACT!
Talking Points: 'No simple answers' in stopping terror recruitment, WCCO
Now we know he's good enough, Esquire
In Comcast's failed merger, a victory for Al Franken, Roll Call
Klobuchar
Sen. Amy Klobuchar: Stemming the tide against Alzheimer's Disease, Morris Sun Tribune

Drivers' licenses for all
Rubén Rosario: License the undocumented, if only for safety's sake, Pioneer Press

Economy
How a forecast of high-skills jobs in Minnesota was twisted out of shape, Star Tribune
They're young and talented, and leaving Minnesota, Star Tribune

Education (higher)
U of M President Eric Kahler's thoughts on higher education funding, WCCO

Education (K-12)
House approves transgender student bathroom restrictions, WCCO
Omnibus ed. finance bill with nearly $157 million in new spending passed by House, Session Daily
Advocates rally for education at State Capitol, WCCO
House GOP passes education budget 69 – 61, KSTP
House passes $157 million education bill; GOP says more dealing ahead, Pioneer Press
Minnesota high schools scramble to meet ACT's many test-day requirements, Star Tribune
Environment
Tainted drinking water is costing Minnesota taxpayers millions, Star Tribune

GOP
At Minnesota Capitol, GOP hits major snags in playing to rural base, Star Tribune
Sorry rural Minnesota – you got duped by the MN House GOP, mnpACT!
Our view: Don't ignore needs of Greater Minnesota, Winona Daily News

Labor
Minnesota House votes down relief for Iron Range miners facing layoffs, City Pages
Pilots picket at MSP, protest Sun Country's 'unacceptable' offer, Union Advocate
This day in history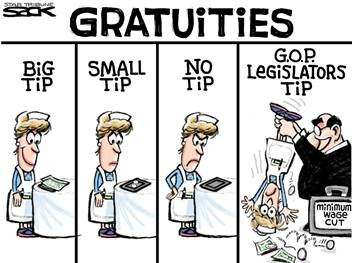 Marriage equality
Same-sex marriage opponents at Supreme Court assert concern for children, states' rights, Star Tribune
Historic ruling expected as SCOTUS takes up gay marriage, The Hill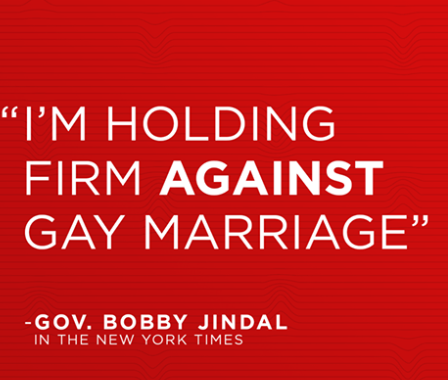 Mondale, Walter
Walter Mondale on his recent illness, life without Joan, KARE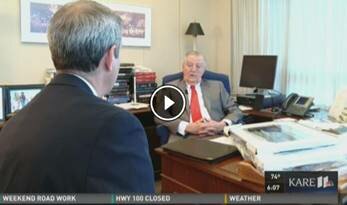 Transportation
Minnesota rail workers pushing for train safety legislation, Fox 9
Two road plans may soon come to an intersection, Hutchinson Leader
Local transportation needs: safe roads, dedicated funds, Alexandria Echo Press
White House Correspondents' Association
Obama uses Michele Bachmann in comic material at correspondents' dinner, Star Tribune
Obama turns tables on Michele Bachmann rapture dig at White House Correspondents' Dinner, Huffington Post
Final-quarter play: Obama aims playful jabs at press, political foes during annual dinner, U.S. News and World Report
The Hill's 2015 WHCD Party recap, The Hill
8 Obama jokes that stood out from the White House Correspondents Dinner, NPR
LIKE the Minnesota DFL on FACEBOOK: https://www.facebook.com/MinnesotaDFL
Follow @MinnesotaDFL on TWITTER: https://twitter.com/MinnesotaDFL
On INSTAGRAM: http://instagram.com/minnesotadfl
daily brief · issues · news