Daily Brief: Monday, April 13th, 2015
Posted by SD48 DFL Communications Team in Daily Brief, News
In the Know
Minnesota DFL
April 13, 2015

Events today
Latino community leaders from across the state, including those of Asamblea de Derechos Civiles, will gather at the Minnesota State Capitol for a rally and meetings with legislative leaders in support of driver's licenses for undocumented immigrants.
10:30 a.m. – Lt. Gov. Smith provides remarks at Social Work Day at the Capitol, Crown Plaza, 11 Kellogg Blvd. E, St. Paul.
11 a.m. – The Minnesota Senate meets in session.
Noon – The House Transportation Policy and Finance Committee scheduled to debate roughly 30 proposed amendments to the omnibus transportation bill.
Noon – Workers at the country's biggest banks will meet in the Twin Cities to take their calls for better working conditions directly to their employers and deliver to Wells Fargo a petition with over 10,000 signatures calling for an end to sales goals that hurt workers and customers. They will be joined at a rally and press conference by community leaders calling for a range of other bank reforms, including assistance in sending money to family members in Somalia and a halt to foreclosure during the school year. Wells Fargo, 430 Wabasha St., St. Paul.
2:10 p.m. – Secretary of State Steve Simon meets with Sibley County Auditor Marilee Peterson, 400 Court Ave, Gaylord.
3:30 p.m. – The Minnesota House of Representatives meets in session.
4 p.m. – Secretary of State Steve Simon meets with Renville County Auditor/Treasurer Marc Iverson, 500 E. DePue Ave, Ste. 202, Olivia.
6 p.m. – The St. Cloud Muslim community holds an open community forum with guest from U.S. Department of Education. Atwood Memorial Center, theater, St. Cloud State University, 720 4th Ave. S., St. Cloud.
7 p.m. – Secretary of State Steve Simon discusses election reform and take questions at public meeting sponsored by Willmar Area Chapter of the League of Women Voters. Kandi Entertainment Center, 500 19th Ave SE, Willmar.
7 p.m. – Minnesota policy makers are considering approval of a new Enbridge Energy oil pipeline, Sandpiper, to be built across Northern Minnesota. A forum that presents all opinions on this issue will be held tonight at White Bear Unitarian Universalist Church, 328 Maple Street, Mahtomedi.

Save the date
April 16 – Rally for transportation, noon, lawn in front of the State Capitol. Gov. Dayton and DFL legislators will speak.
June 6 – Tickets are now on sale for the 4th Annual Humphrey-Mondale Dinner.
June 20 – Registration is now open for the DFL Training Summit. Attend and learn how you can help the party build to win, built to last.

2015 session
An open letter to Speaker Daudt: Please act on these common-sense bills, Star Tribune

2016 election
Clinton campaign has advantages, and burdens, Star Tribune
In second campaign, Hillary Clinton to focus on middle-class economic security and opportunity, Star Tribune
Hillary Clinton expected to go small with big announcement, MPR
Second shot: Hillary Clinton running again for President, KSTP
Hillary Clinton weighs how to recast ties to Obama, The New York Times
Iowa Democrats want Hillary Clinton to woo them, The New York Times
Hillary hits the road, The Hill
As Hillary heads to Iowa, five questions she'll face, The Des Moines Register
Hillary Clinton's announcement video, The New York Times
A presidential candidate again, Hillary Rodham Clinton wants to 'champion' every day Americans, Star Tribune
Where they stand: Hillary Rodham Clinton on some issues of the 2016 presidential campaign, Star Tribune
Clinton announces presidential campaign, hops in a van to Iowa, MPR
Rubio bets it all on 2016, The Hill
Rubio looks to find his opening in the Republican field, Star Tribune
White House Brief: Things to know about Marco Rubio., a likely 2016 candidate, Star Tribune
Rubio's path to the nomination and 3 obstacles in his way, MPR
For 2016, a tidal wave of cash, The Hill
DNC Chair Statement on Hillary Clinton's 2016 announcement
In response to Hillary Clinton's announcement that she will run for president in 2016, DNC Chair Rep. Debbie Wasserman Schultz released the following statement:
"I would like to welcome Hillary Clinton as the first official candidate for President of the United States to seek the Democratic Party's nomination in 2016. As First Lady, Senator, and Secretary of State, Hillary Clinton has been a forceful advocate for women, children, and families, and an effective ambassador on the global stage.
"While we expect a competitive primary for the Democratic nomination, one thing is for certain — next November, voters will face a choice between Democrats who will continue to build on the middle class economic success of President Obama, and Republican candidates who want to bring back the failed, trickle-down economics of the past. I look forward to the contributions that Secretary Clinton, and all of our eventual candidates, will bring to this debate between two very different visions for the country."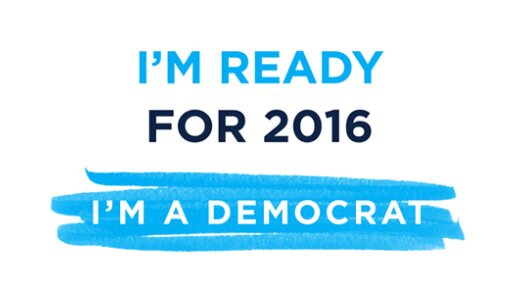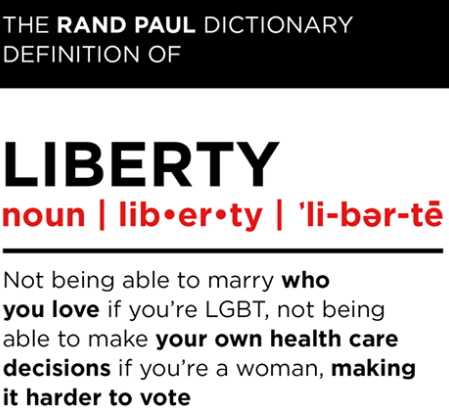 Agriculture
Bird flu outbreak confirmed at 14th Minnesota turkey farm; 3rd to hit a Kandiyohi County farm, Star Tribune
Hearings begin on omnibus agriculture finance bill, Session Daily
Deadly bird flu claims 872,000 turkeys at 13 Minnesota farms, Fox 9

Broadband
Republicans commit $0 to broadband funding, Hibbing Daily Tribune
Broadband funds out, complaints come in, Fargo Forum
GOP bill cuts rural broadband grants, MPR

Budget (state)
Dayton fights GOP tax cuts, Detroit Lakes
Resource measures basic needs budget for Minnesota counties, Minnesota Budget Project
Star Tribune editorial: How we'd craft Minnesota's budget, Star Tribune
Budget bills head to Senate, House committees at the Capitol, MPR

Congressional delegation
Ellison
Don't block remittances to Somalia, The New York Times
Kline
Ask Kline why he's against making college more affordable, mnpACT!
Klobuchar
Klobuchar calls for regulation of laundry pods, Star Tribune
Klobuchar tours Bertha engineering facility, Wadena Journal
Nolan
Over spring break Nolan hits the road, re-connects, Chisago County Press

Dayton
Dayton on direction of the state, his legislative priorities, MPR
Hear Governor Dayton's State of the State address and legislative reaction, MPR
Range lawmakers rally around Dayton, Mesabi Daily News
Teen guest describes special bond with Dayton, Star Tribune
The four things we learned from Gov. Mark Dayton's State of the State address, MinnPost

Economy
Minnesota pulls in extra $100M in taxes in February, March, Pioneer Press
Minnesota tax collections in February, March netted $2.3 billion, beating expectations, Star Tribune
Companies labor to get visas for skilled foreign professionals, Star Tribune

Education (early)
How many kids need preschool in Minnesota? Pioneer Press

Education (K-12)
Superintendents share priorities, concerns about session with Minnesota legislative leaders, Morris Sun Tribune
Streamline rules for teacher licensure in Minnesota, Star Tribune

Energy
Minnesota GOP bill would sabotage clean energy, mn progressive project

Environment
DNR tout proposal officials say would strengthen wildlife, forests, timber industries, Owatonna People's Press

Flying
State legislators fight REAL ID Act, KARE

GOP
Minnesota GOP chair Keith Downey easily wins re-election, Pioneer Press
Keith Downey re-elected as state Republican Party chairman, Star Tribune
Downey re-elected as chair of Republican Party of Minnesota, MPR
Video replay: MN GOP proposes tax cut tilted to rich, The UpTake
Minnesota House GOP already failing Greater Minnesota, mnpACT!
Downey re-elected as Minnesota Republican Party chair, MinnPost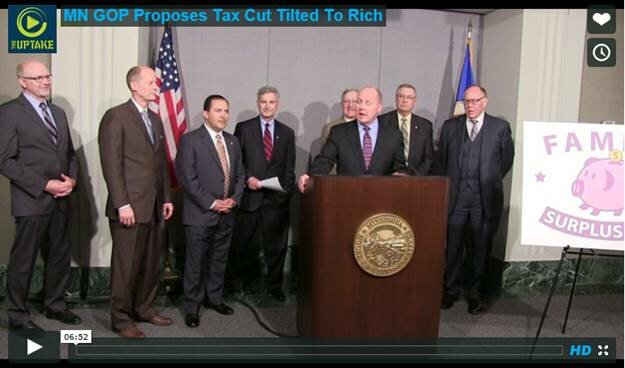 Human rights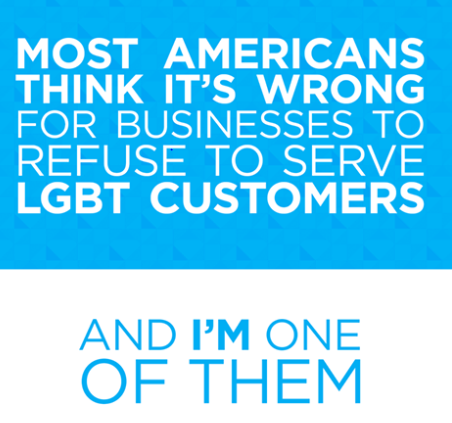 Labor
Week of Action puts focus on better jobs, Workday Minnesota
Twin Cities fast food workers plan April 15 strike, The UpTake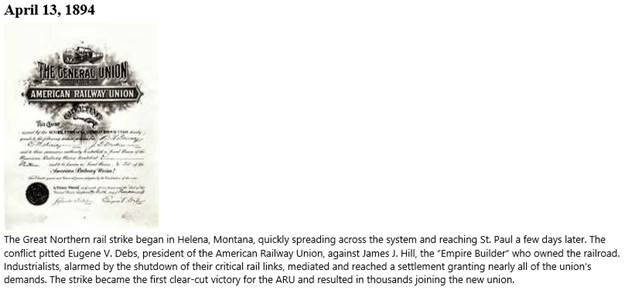 Major League Soccer
Mark Dayton says no MLS meeting without stadium details, Pioneer Press
Tom Bakk, Minnesota United owner to meet, possibly over soccer stadium, Pioneer Press
Will lawmakers warm to soccer stadium funding? WCCO

Minneapolis Urban League
Minneapolis Urban League under fire for potential double billing, Star Tribune

MinnesotaCare
Move with caution on MinnesotaCare redo, Star Tribune
It's not nice to mess with the Mother of MinnesotaCare, Star Tribune

Public safety
Minnesota college sex-assault prevention strengthened under bill, Pioneer Press

Sunday liquor sales
Sunday liquor sales in Minnesota still a long shot, Pioneer Press
Daudt: Sunday liquor sales amendment has 50-50 chance of clearing House, Star Tribune
House Speaker Daudt raises hopes for Sunday liquor sales, MPR
Talking Points: House Speaker Daudt supports Sunday liquor sales, WCCO
Transportation
Forum to be held on development opportunities for East Metro BRT line, MinnPost
LIKE the Minnesota DFL on FACEBOOK: https://www.facebook.com/MinnesotaDFL
Follow @MinnesotaDFL on TWITTER: https://twitter.com/MinnesotaDFL
On INSTAGRAM: http://instagram.com/minnesotadfl
daily brief · issues · news
<< Proposed Congressional Cuts to Nutritional Assistance Would Cost Jobs