Daily Brief: Friday, Sept. 11th, 2015
Posted by SD48 DFL Communications Team in Daily Brief, News
In the Know
Minnesota DFL
Sept. 11, 2015

Events today
In observance of the fourteenth anniversary of the Sept. 11, 2001 terrorist attacks, Governor Mark Dayton has ordered all United States flags and Minnesota flags be flown at half-staff at all state and federal buildings in the State of Minnesota from sunrise until sunset.
11 a.m. – Lt. Gov. Smith will announce the findings of a new report about the impact of the water technology industry in Minnesota. Cowles Auditorium, Humphrey School of Public Affairs, 301 19th Ave. S, Minneapolis.
Noon – Lt. Gov. Smith will join water technology industry leaders for a news conference to discuss the report (The Humphrey Forum, Humphrey School of Public Affairs, 301 19th Ave. S, Minneapolis.
Gov. Dayton will host a reception at the Governor's Residence honoring retiring Minnesota Supreme Court Associate Justice Alan Page.
8 p.m. – Gov. Dayton will provide remarks at the Veterans Voices Award Ceremony. University of St. Thomas, Anderson Student Center, 2115 Summit Ave., St. Paul.

Mark your calendars
Sept. 17 – DFL Senior Caucus will meet at 12:30 p.m. at Maria's Cafe, 1113 E Franklin Ave., Minneapolis.
Oct. 11 – Congressional District 1 will hold a FDR dinner at the Kahler Hotel in Rochester. The keynote speaker is Javier Morillo-Alicea, SEIU #26 President, political commentator and activist. He will share stories about his entry into progressive politics. DFL elected officials and candidates will also speak. For more information or tickets, contact Randy at () or Nancy at .

2015 special election
Race to replace Rep. David Dill shaping up to be wild and wide open, Star Tribune
In this corner (of Minnesota): a wild, crowded and unpredictable campaign for the state House,MinnPost

2016 election
Legislature
DFLer Norton won't run again for Minnesota House seat, MPR
Norton won't seek re-election, mulls mayoral bid, Rochester Post Bulletin
Rep. Norton won't run for reelection, Pioneer Press
Sauk may seek Norton's seat, Rochester Post Bulletin
Congressional District 2
Rep. Joe Atkins considering run for Congress in Second Congressional District, Star Tribune
Sen. Dave Thompson says no to Second District run, Pioneer Press

Presidential race
In emotional talk with Colbert, Biden expresses uncertainty about 2016 bid, Washington Post
How does Jeb Bush plan to become the GOP front-runner again? Washington Post
After insulting Fiorina, Trump tested by new wave of criticism from Republicans and Democrats, Star Tribune
Trump is most loved – and unloved – in Iowa GOP caucus, Quinnipiac University poll finds; Walker falls from top spot to number 10, Quinnipiac University
Gov. Chris Christie grabs a bite at Uptown diner, WCCO
Can Trump turn his fans in Minnesota into actual Republican voters? MinnPost
Outsider infighting: Trump goes after Carson, defends slam on Fiorina, Washington Post

9/11
9/11: How to be true to the memory of this day, Star Tribune
White House e-mails offer inside glimpse of the horror of Sept. 11, Star Tribune
14 years after 9/11, lower Manhattan is rising as WTC work nears its end, USA Today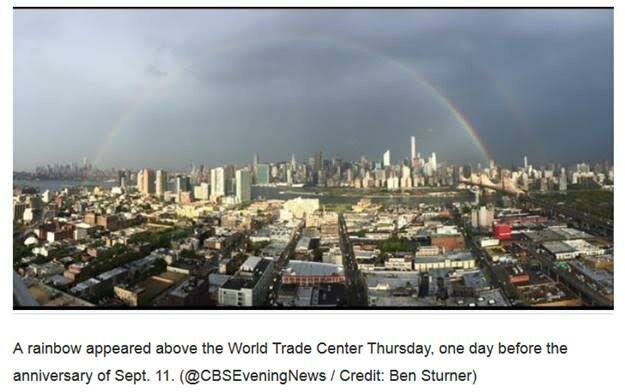 Davis, Bill
Feds indict ex-CEO of controversial Mpls. nonprofit on theft charges, MPR
Community Action ex-CEO, Minneapolis cop charged with embezzlement, Fox 9

Dayton
No more quarterly campaign filings from Dayton¸ Pioneer Press

Debates
11 Republicans to share stage in next presidential debate, KSTP

Economy
August saw $113M in excess revenue land in Minnesota coffers, WCCO

Energy
Anti-pipeline groups ask judge to halt increased Canadian oil flow into Minnesota, Star Tribune
Minnesota among states in line to add hundreds of ethanol pumps, Star Tribune

Environment
Court revokes EPA approval of insecticide harmful to bees, Star Tribune
Dayton to demand Mille Lacs open for walleye ice fishing, MPR

Government
Minnesota commissioners take 3-day road trip to pitch program that cuts red tape for businesses,MinnPost

Health care
Rep. Tina Liebling: Despite UCare objections, bidding is good for all of us, Rochester Post Bulletin

Income inequality
Policies play a big role in the nation's racial wealth gap, Minnesota Budget Project

Iran
Senate Democrats just pinned a bow on Obama's Iran deal, Washington Post
Influential pro-Israel group suffers stinging political defeat, New York Times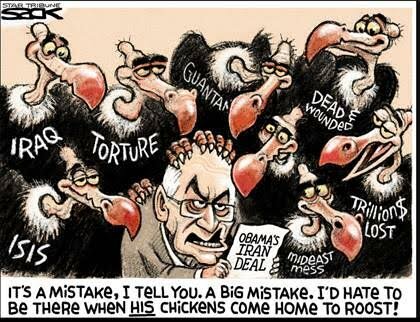 Labor
Unions laud victory for worker rights at North Memorial, Workday Minnesota

Legislators
Report details lawmakers' rendezvous, Fox 9
Sheriff: Lawmaker cited for making out 'changed her tune,' WCCO
Sheriff: Minnesota lawmaker cited for making out 'changed her tune' after details trickled out, Star Tribune

Major League Soccer
The devil is in the details when it comes to St. Paul's soccer stadium hopes, MinnPost

Mendota Mdewakanton Dakota
The Mendota Mdewakanton Dakota's annual celebration of survival, TC Daily Planet

Minnesota Capitol
From heavy lifts to painstaking details, Minnesota State Capitol gets sweeping new look, Star Tribune
Planned Parenthood
Dayton: No Planned Parenthood investigation, 'there's just no basis,' Pioneer Press
Anti-Planned Parenthood 'spiritual warfare' waged on Mark Dayton's lawn, City Pages

Refugee crisis
President Obama directs administration to accept at least 10,000 Syrian refugees in the next fiscal year,Washington Post
GOP in quagmire over refugees, The Hill
Obama opens door to Syrian refugees; Minn. nonprofit calls it 'welcome news,' KSTP
Reproductive rights
Senate eyeing vote on 20-week abortion ban, The Hill
Veterans
Minnesota congressman calls for inquiry into VA brain exams, Pioneer Press
LIKE the Minnesota DFL on FACEBOOK: https://www.facebook.com/MinnesotaDFL
Follow @MinnesotaDFL on TWITTER: https://twitter.com/MinnesotaDFL
On INSTAGRAM: http://instagram.com/minnesotadfl
daily brief · issues · news