In the Know
Minnesota DFL
May 16, 2014

Events today
7:30 a.m. – DFL Chairman Ken Martin and GOP Chairman Keith Downey speak at a Dakota County Chamber of Commerce breakfast.
9 a.m. – The Minnesota Senate is in session.
10:15 a.m. – U.S. Secretary of Labor Thomas E. Perez highlights programs to prepare youth for high-demand careers in St. Paul. Tour of St. Paul College IT Lab, roundtable discussion at 10:45 a.m.
11 a.m. – The Minnesota House of Representatives is in session.
1 p.m. – U.S. Sens. Amy Klobuchar, D-Minn., and Heidi Heitkamp, join with local advocates to discuss efforts to combat sex trafficking worldwide. The Advocates for Human Rights, 330 2nd Ave. S., first floor conference room, Minneapolis.
1 p.m. – Gov. Dayton will speak at the Minnesota State Patrol's 55th Training Academy Graduation.
3 p.m. – U.S. Secretary of Labor Thomas E. Perez visits Minneapolis small business to discuss the need to increase federal minimum wage. Chuck & Don's Minneapolis-Calhoun location, 3246 W. Lake St., Minneapolis.
7 p.m. – DFL Chairman Ken Martin, GOP Chairman Keith Downey and Independence Party Chairman Mark Jenkins appear on TPT's "Almanac."

Event Saturday
1 p.m. – Target Field Station — a bustling urban park, transit station and neighborhood gathering space – opens. This one-of-a-kind destination will connect approximately 500 trains arriving and departing daily via the METRO Blue Line (Hiawatha LRT), METRO Green Line (Central Corridor LRT) and Northstar Commuter Rail, as well as more than 1,900 daily bus trips, and miles of bike and walking trails…There will be a ribbon cutting at the station platform followed by a short program emceed by Hennepin County Commissioner Peter McLaughlin. Speakers include: U.S. Senator Amy Klobuchar, U.S. Representative Keith Ellison, Mike Opat, Hennepin County Board Chair, Jim Pohlad, United Properties and Minnesota Twins, Dan Griffis, vice president, Experiential Marketing and Alliances, Target, Derrell Turner, Federal Highway Administration, MN Transportation Commissioner Charlie Zelle, Rep. Alice Hausman, Senator Scott Dibble, Rep. Frank Hornstein, Metropolitan Council Chair Susan Haigh, Minneapolis Mayor Betsy Hodges.

Event Sunday
10 a.m. – DFL Chairman Ken Martin and GOP Chairman Keith Downey appear on KSTP's "At Issue."

2014 election
Governor
GOP should learn from Compete Minnesota!, not complain, politics mn
Scott Honour and the zero bonding bill, Minnesota 2020
Alec Gores, founder of the Los Angeles-based Gores Group, this year gave Compete Minnesota! $200,000 and Republican candidate for governor Scott Honour $4,000. Compete Minnesota!, a new independent spending committee, has just launched television ads supporting Honour. Honour left his job as senior managing director at Gores Group in 2012 to run for governor. While Gores has not given in Minnesota before, he has made significant federal contributions to both Democratic and Republican causes. According to public documents, he has contributed to the Clinton Foundation, Hillary Rodham Clinton's 2008 presidential campaign, the Democratic National Committee, the National Republican Senatorial Committee, former Gov. Tim Pawlenty's presidential run and others. Asked about Gores' pattern of giving, Gores' representative Mike Sitrick said: "Mr. Gores selectively supports candidates who he believes are in the best interest of our country, regardless of party. He knows Mr. Honour well and believes he is an individual who would help Minnesota create jobs and become an even better place to live, but the country as well." Star Tribune
U.S. House
US Rep. John Conyers joins suit to invalidate petition law, get back on August primary ballot, Star Tribune
Campaign contrasts: Obermueller talks issues; Kline hands out certificates, MN Political Roundtable
DFL Congressional candidate Mike Obermuller will introduce his first ad in his race to unseat Rep. John Kline. Later today via news release from Obermueller: "Mike Obermueller is the first major Democratic House candidate to launch a broadcast salvo at his Republican opponent, John Kline, for his obsession with repealing the Affordable Care Act. In his debut general election ad "Dance Party," Obermueller highlights how insurance company executives can't help but boisterously celebrate Kline's tone-deaf decision to let insurance companies charge whatever they want, deny coverage for pre-existing conditions and even drop coverage when Minnesotans get sick." WATCH: http://bit.ly/RHQaCS Morning Take

U.S. Senate
Kevin Terrell seeks Independence Party nomination for U.S. Senate, MinnPost
2014 session
Minnesota's legislative pace quickens as adjournment fever hits, Pioneer Press
Dayton has last-minute requests as legislators seek promise from him, Star Tribune
Conferees wrap up $283 million supplemental budget, Capitol Chatter
Bonding, budget, taxes: How key Minnesota Legislature agreements fell into place, MinnPost

Bonding bill
Bev Scalze: Bonding bill offers economic opportunity, Winona Daily News
Minn. House passes $1.17 billion in statewide construction projects, Star Tribune
House passes $1 billion construction package, Pioneer Press
Construction bills pass House with St. Cloud projects, St. Cloud Times

Broadband
5 More Questions: On broadband access, 'I want the state to be a facilitator', MinnPost

Campaign finance
NRA and MCCL block tougher Minnesota campaign-finance disclosure, advocates charge, MinnPost

Congressional delegation
Klobuchar
Strategies for improving U.S. elections and poll access, Northland News Center
Franken
Franken calls FCC net-neutrality vote 'woefully misguided', MinnPost
Franken: FCC ruling 'could spell the beginning of the end' for open Internet, Star Tribune
Still stinging from the Minnesota Wild playoff loss, U.S. Sen. Al Franken is taking his time to make good on a beer bet with Senate colleague Mark Kirk of Illinois. The senators made a friendly wager over the outcome of the NHL playoff series between the Chicago Blackhawks and the Wild – a six-pack of craft beer from the loser's home state. The Blackhawks clinched the series Tuesday with a 2-1 overtime victory over the Wild in Game 6. "As a man of his word, Senator Franken will indeed be settling up soon. But with so many great craft breweries in Minnesota, he has yet to pick out the perfect beer, especially since nobody makes a 'They Were Robbed' lager," said Franken spokesman Michael Dale-Stein. To settle his own bet debt, St. Paul Mayor Chris Coleman shipped Chicago Mayor Rahm Emanuel a Pearson's salted nut roll and a six-pack of Summit Beer on Thursday. Star Tribune
Walz
Rep. Walz tours Mankato VA Clinic to learn about wait times, KEYC

Education (K-12)
Minnesota sensibly bolsters funding to provide expanded services for kids, Star Tribune

GOP
GOP blocks tax breaks bill, The Hill
Senate GOP anger at Reid boiling over, The Hill
Abortion foes kill 'corporations aren't people' legislative push, MinnPost

Labor
U.S. Labor Secretary Perez to visit St. Paul and Minneapolis Friday, MinnPost

Lottery
Online instant lottery games end by November according to legislative deal, Pioneer Press
Legislative panel moves to ban online lottery scratch tickets, sales at gas pumps, Star Tribune
Medical marijuana
Legislature reaches deal on medical marijuana; floor votes Friday, Pioneer Press
Medical marijuana compromise bill – imperfect but a framework, mnpACT!
Medical marijuana deal is reached, after what one advocate calls 'the wildest roller-coaster ride I've ever been on', MinnPost
Times Writers Group: Election Day pushes Dayton's change of heart, St. Cloud Times
Legislators, Dayton strike deal allowing medical marijuana, Star Tribune
Medical marijuana on verge of Minn. law; it will be strictest in U.S., Star Tribune
Minnesota lawmakers agree to limited legalization of medical marijuana, Huffington Post
Pensions
Minnesota House passes pension measure, Star Tribune
Transportation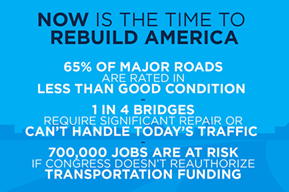 daily brief · issues · news
---
Comments are closed.
<< 2014 Legislative Session: Progress in building a Better Minnesota