Daily Brief: Friday, June 19th, 2015
Posted by SD48 DFL Communications Team in Daily Brief, News
In the Know
Minnesota DFL
June 19, 2015

Events today
11 a.m. – Lt. Gov. Smith will provide remarks at the Mayo Clinic "Yellow Ribbon Company" ceremony, Mayo Clinic, Annenberg Plaza, 200 1st St. SW, Rochester. The Yellow Ribbon program recognizes organizations for being supportive of service members, veterans, and military families.
Jeb Bush, Chris Christie, Ben Carson, John Kasich, Bobby Jindal and Rick Santorum are scheduled to address the Faith and Freedom Coalition's Road to Majority Conference in Washington, D.C. Ted Cruz will attend townhall meetings in Iowa. Lindsey Graham is scheduled to make several stops in New Hampshire. Hillary Clinton will attend three fundraisers in Los Angeles. Bernie Sanders will address the NALEO Annual Conference in Las Vegas.
President Obama will depart Los Angeles for San Francisco to deliver remarks at the Annual Meeting of the U.S. Conference of Mayors. He will participate in a DNC roundtable and address a DCCC event in the afternoon.

Event Saturday
8:30 a.m. – The DFL will host the 2015 Training Summit at the Humphrey School of Public Affairs at the University of Minnesota.

Save the date!
June 20 – The DFL African-American Caucus is looking for volunteers to help with voter registration at Juneteenth. 10:30 a.m. – 5:30 p.m., North Mississippi Regional Park, 5114 North Mississippi Drive, Minneapolis. For more information contact .
June 20 – Stonewall DFL will be tabling at the Brainerd Pride Picnic from 2 – 5 p.m. at Lum Park.
June 23 – The Bloomington Progressive Issues Forum, 5:30 p.m., Davanni's Pizza and Hoagies, 8605 Lyndale Ave. S., Bloomington.
June 27 – Stonewall DFL will at Twin Cities Pride from 10 a.m. – 6 p.m. on the festival grounds in Loring Park. For additional information, contact Gerald Strauss at .
June 23 – The Bloomington Progressive Issues Forum, 5:30 p.m., Davanni's Pizza and Hoagies, 8605 Lyndale Ave. S., Bloomington.
June 28 – Seventh Annual Family Picnic of the DFL Senior Caucus, noon – 3 p.m., Brookview Park, Golden Valley.
July 12 – Tickets are now on sale for the 3rd Annual Jackie Stevenson Dinner in Bloomington. Get more information here.
July 14 – Senate District 53 and Senate District 39 Summer Picnic, 5:30 p.m., Tartan Park, Lake Elmo.

2015 election
Outgoing Rep. Ryan Winkler endorses Peggy Flanagan, Star Tribune

2015 session
State budget is done, but farmers criticize lawmakers on greater Minnesota efforts, Pioneer Press

2015 special session
So about that tax cut deal that helped end the special session…, MinnPost

2016 election
Scott Walker tells donors he's still praying over presidential run, KSTP
Reactions to Charleston shooting:
Rick Santorum called it "an assault on our religious liberty."
Sen. Rand Paul described it as an act of evil that government cannot solve. "There's a sickness in our country," said Paul. "There's something terribly wrong. But it isn't going to be fixed by your government. It's people straying away, it's people not understanding where salvation comes from."
Hillary Clinton pledged not to "forsake those who have been victimized by gun violence" and "to find answers together."
Bernie Sanders' statement focused on the incident as a "reminder of the ugly stain of racism that still taints our nation" and made no mention of guns.
Sen. Ted Cruz said "the body of Christ is in mourning."
Sen. Marco Rubio did not mention it at all during his remarks at a Christian conservative confab in Washington, even as Cruz and Paul did. He tweeted earlier in the day that the victims and their families were in his prayers.
Former Florida governor Jeb Bush and Sen. Lindsey O. Graham changed their campaign schedules, with the former foregoing plans to campaign in Charleston Thursday and the latter scrapping a Northeast swing to return home to deal with the crisis.
Marco Rubio canceled a fundraiser in Sarasota, Fla., that was scheduled for last night because "his local supporters had trouble lining up enough high-dollar donors to make the visit worthwhile for the candidate," an eyebrow-raising development in the senator's home state with only 11 days remaining before the end of his first fundraising quarter as a presidential candidate. The Washington Post
Bobby Jindal's chief of staff, Kyle Plotkin, leaves his job on the official side today to join his boss's exploratory committee. The Louisiana governor will announce his presidential campaign on June 24. The Washington Post

Bachmann, Michele
Michele Bachmann is still in a race – for money, Star Tribune

Charleston, South Carolina
Gunman feared 'blacks were taking over the world,' MPR
White gunman arrested in slaying of 9 during Bible study inside historic black church, Star Tribune
With anger, sadness, Obama says church shooting shows need for reckoning on access to guns, Star Tribune
Another killing spree, and no easy answers after Charleston, Star Tribune
Where is the outcry when a young white guy is the shooter? Star Tribune
Even after Charleston, hopes are dim for new gun laws, The Hill
Full text: Obama's remarks on fatal shooting in Charleston, S.C., The Washington Post
"When I ran in 2008, I in fact did not say I would fix it. I said we could fix it. I didn't say, 'Yes, I can.' I said, 'Yes, we can.'" That was Barack Obama last night at a fundraiser in Beverly Hills. Exasperated, frustrated and wary. Seven years in, it is now evident to everyone — including him — that he has not transformed Washington. The South Carolina tragedy offers the latest potent reminder about the limits of presidential power. Responding to the heinous murder of nine parishioners at a Bible study group, Obama said at the White House yesterday morning that, even though he would love to do something on guns, he recognizes "the politics in this town" and suggested that the country will need to "reckon" with the issue again "at some point" after he leaves office. No one needs to remind him of how much capital he invested in trying to pass background checks through the Senate during the first months of his second term, after a massacre at an elementary school, only to come up with nothing. It is a bow to reality and pragmatism. The Washington Post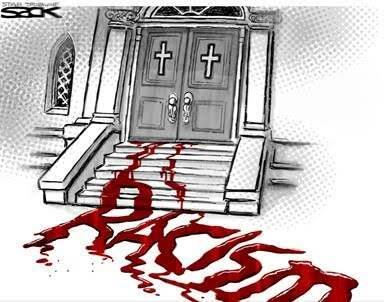 Currency
The 33 women who should be considered for the $10 bill, The Washington Post

Education (E-12)
Money for pre-school scholarships will only go so far, MPR
Education officials discuss future of funding, KSTP

Environment
Minnesotans embrace Pope Francis' statement on climate change, MPR

GOP
Can liberal musicians stop Republicans from using their songs? The Washington Post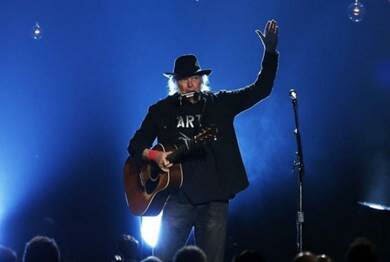 Hot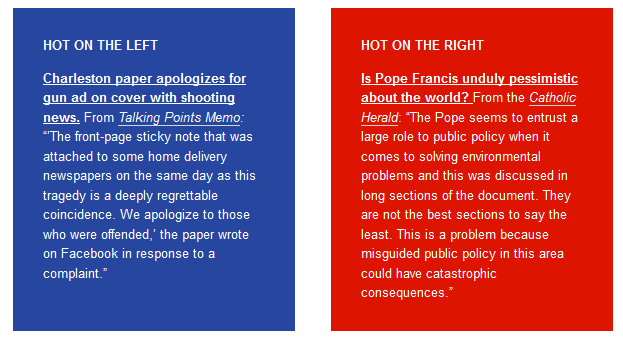 Labor
Michigan may soon end local control over minimum wage, benefits and other labor issues, The Washington Post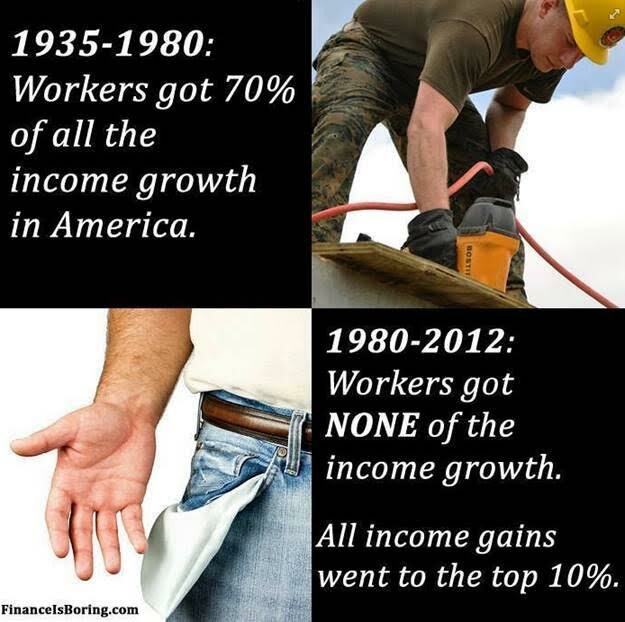 Medical device tax
Paulsen's medical device tax repeal bill garners near veto-proof House majority, Star Tribune

Millennials
Millennials are disillusioned with politics. Here's a way that might change. The Washington Post

Today in history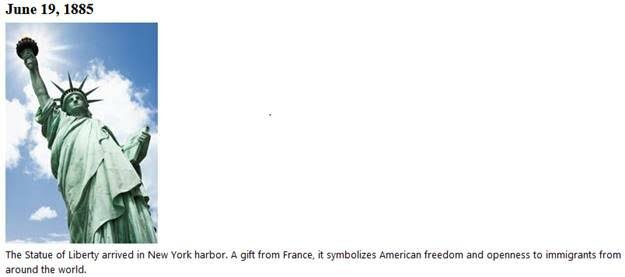 Sex Offender Program
What's next for the Minnesota Sex Offender Program? MinnPost
The latest on Minnesota sex offender ruling: Judge gave a 'sweeping condemnation,' Star Tribune

Trade
How Democratic trade rift could give rise to 'Tea Party' of the left, MPR

Transportation
Roundabouts make state roads safer and slower, MPR
U.S. Supreme Court
The Supreme Court just dealt the Confederate flag a blow. Here's how. The Washington Post
Vikings stadium
'Urban explorer' trespasses into new Vikings stadium, takes incredible photos, Fox 9
LIKE the Minnesota DFL on FACEBOOK: https://www.facebook.com/MinnesotaDFL
Follow @MinnesotaDFL on TWITTER: https://twitter.com/MinnesotaDFL
On INSTAGRAM: http://instagram.com/minnesotadfl
daily brief · issues · news
<< State Democratic Parties Respond to Jeb Bush's Announcement