Daily Brief: Friday, Jan. 8th, 2016
Posted by SD48 DFL Communications Team in Daily Brief
In the Know
Minnesota DFL
Jan. 8, 2016
305 days until the general election

Events today
10 a.m. – Gov. Dayton will meet with Senate Majority Leader Tom Bakk and Speaker Kurt Daudt at the Governor's Residence.
10 a.m. – A group of public-sector workers from Minnesota will explain how their unions benefit the general public at a news conference on Friday, just days before the U.S. Supreme Court hears arguments in a case that would undermine workers' rights in ways similar to right-to-work laws recently passed in Wisconsin and other states. 10 a.m., Minnesota Fire Fighters' Museum.
11:15 a.m. – Gov. Dayton will hold a media advisory. Governor's Press Briefing Room, Veterans Service Building, 20 W 12th St., St. Paul.
Noon – Lt. Gov. Smith and DNR Commissioner Tom Landwehr will kick-off the celebration of the 125th Anniversary of the Minnesota State Parks and Trails system. Fort Snelling State Park, Visitor Center, 101 Snelling Lake Road, St. Paul.

Events Saturday
11 a.m. – Stonewall DFL membership meeting, DFL HQ.
DFL Environmental Caucus Meeting, Maplewood Library, 3025 Southlawn Dr., Maplewood.

Mark your calendars
Jan. 12 – President Obama's last State of the Union address.
Jan. 13 – Senate Majority Leader Tom Bakk, DFL-Cook, Rep. Rob Ecklund, DFL-International Falls, and Rep. Jason Metsa, DFL-Virginia, will hold a town hall with local officials, and Department of Employment and Economic Development officials for those effected by the downturn in the steel industry. 6 p.m., ReUnion Hall, 97 Outer Drive, Silver Bay.
Jan. 18 – Gov. Mark Dayton's Council on the Martin Luther King Jr. Holiday State Wide Celebration will hold an event from 9 a.m. to 1 p.m. at the Ordway Center for the Performing Arts in St. Paul. The keynote speaker is Talila A. Lewis, founder of Helping Educate to Advance the Rights of the Deaf (HEARD). Join us to hear Talila's message on the crossectionality of race, disability, and gender and its role in today's justice system.

Fundraisers
Jan. 27 – The Minnesota Young DFL will kick off 2016 with a debate watch party and fundraiser at Legends Bar and Grill in Minneapolis.
Jan. 29 – Congressional District 2 DFL will host A Taste of Mardi Gras. The event takes place from 7 – 11 p.m. at Neisen's Bar & Grill, 4851 W 123rd St., Savage. Suggested contribution is $40 and tickets can be purchased online at www.dflcd2.com.
Jan. 30 – Senate District 47 DFL will host a fundraiser from 5-7 p.m. Secretary of State Steve Simon is a guest speaker. The $15 event, which includes a light dinner with beverages available for purchase, will be held at a private residence in Victoria, so a RSVP is required due to space limitations. Information about the event can be obtained from Mary Leizinger at or .
Feb. 12 – Humphrey-Mondale Dinner featuring Hillary Clinton, Martin O'Malley and Bernie Sanders. St. Paul RiverCentre. Tickets available here.
Feb. 19 – Congressional District 5 DFL will host its Heart of the Party fundraiser. 7 p.m., 301 on Main, Minneapolis. There is free parking adjacent to the building in an open surface lot. Tickets are $35.
March 12 – Senate District 63 DFL hosts its annual Spaghetti Dinner. 5 p.m., location TBD.

2016 election
Legislature
MN state Senate race heats up, two candidates vie for DFL endorsement, WDIO
Northfield man announces candidacy for House 20B, Northfield News
Don't tell anybody – but Matt Little is the next senator in Dist. 58, mnpACT!
President
Rubio is coming to town, Pioneer Press
Ben Carson faces homestretch struggle to win back one-time supporters, Washington Post
'When Ethanol Attacks,' starring Ted Cruz, Washington Post
Jim Webb takes step toward independent presidential campaign, Washington Post
Rubio shifts to themes of fear and loathing, Star Tribune
Trump, Cruz on verge of epic clash, The Hill
Planned Parenthood to give Clinton first-ever post primary endorsement, The Hill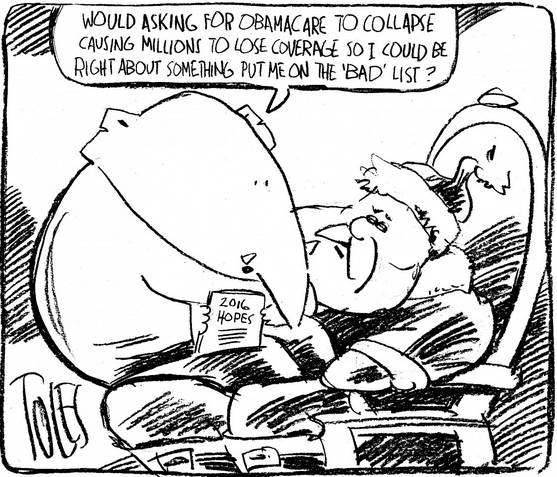 This week, former GOP Minority Leader Marty Seifert travelled to Iowa to campaign with Florida Sen. Marco Rubio and former State Party treasurer David Sturrock attended events for Sen. Ted Cruz in Iowa. morning take
Maine Gov. Paul LePage, a Chris Christie supporter, used racially-charged language to describe his state's drug problem. "These are guys with the name D-Money, Smoothie, Shifty – these types of guys – they come from Connecticut and New York, they come up here, they sell their heroin, they go back home," the bombastic Republican said. "Incidentally, half the time they impregnate a young white girl before they leave, which is a real sad thing because then we have another issue we have to deal with down the road." The Christie campaign has not commented. (Portland Press Herald)
Affordable Care Act
The latest vote to repeal Obamacare wasn't along party lines, MPR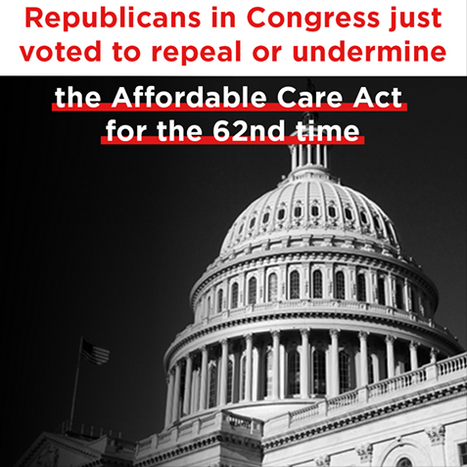 Congress
House Republicans push Ryan to deliver on their agenda, Washington Post
Cuba, GMOs, and steel dumping: Here's what Minnesota's congressional delegation wants to get done in 2016, MinnPost

Economic disparities
Group thinks economic disparities too big an issue for special session, Session Daily
Lawmakers get crash course on income disparities, KARE

Economy
Economy adds 292K jobs in December, The Hill
U.S. employers added 292,000 jobs in December, finishing out a strong year. Unemployment remained at 5 percent. CNN

Guns
Poll: Americans supportive but skeptical on Obama's gun action, CNN
Donald Trump: 'I will get rid of gun-free zones on schools,' Washington Post
Gabrielle Giffords: We can no longer wait for a Congress in the gun lobby's grip to act, Washington Post
Seeking support for executive actions on gun control, Obama tears into National Rifle Association, Star Tribune
#StopGunViolence

Labor
Labor Corner Column: Three cheers for public services, Worthington Daily Globe

Mining unemployment benefits
No working group decision on additional Iron Range unemployment benefits, Session Daily
Range contingent testifies in St. Paul, Mesabi Daily News

Minnesota Senate Building
Gallery: The new Minnesota Senate building, Star Tribune
New Senate building is a worthy addition to State Capitol complex, Star Tribune

Obama, Barack
The nation he built, Politico
GOP's anti-Obama campaign started the night of inauguration, Huffington Post

Real ID
Lawmakers look for middle ground to fix Real ID, MPR
Working group wrangles over Real ID, Session Daily
Real ID: Work group looks to make sure Minnesota fliers can get on planes, KSTP

Special session
Special session in doubt, Mesabi Daily News
Lawmakers meet to discuss possible special session items, WCCO
Decision on special session expected Friday, KSTP
House DFL Leader Paul Thissen released the following statement after a day of working group meetings where House Republicans refused to voice support for a special session to address serious issues facing Minnesotans:
"After eight weeks, House Republicans continue to balk at a Special Session when there are simple solutions to solve many of these issues. Not doing your homework isn't OK for my kids in school, and it shouldn't be an excuse for the lack of action from Republicans now. They are essentially closing the door on a special session and the chance to take meaningful action on issues important to Minnesotans across the state.
"Minnesota residents and businesses want certainty that they will be able to board an airplane using their Minnesota ID, yet Republicans are delaying a straightforward solution. Steelworkers on the Iron Range face significant economic challenges, yet Republicans are only offering excuses to avoid action that will provide the assistance that worker and their families need.
"If House Republicans cannot figure out something fairly simple, like Real ID, I don't know how we'll ever address complicated and pressing issues like a transportation and tax bill during the regular session."
State of the Union
Minnesota Somali-American deli owner to attend State of the Union, MPR
Minnesota members' dates to the State of the Union, Star Tribune
Sen. Amy Klobuchar: Dan Hill, a laid-off steelworker from United Taconite in Eveleth
Sen. Al Franken: Abdirahman Kahin, the owner of Afro Deli restaurants in Minneapolis and St. Paul and a prominent member of the Twin Cities' Muslim community
Democratic Rep. Tim Walz: Jonathan Zierdt, the President & CEO of Greater Mankato Growth
Republican Rep. Erik Paulsen: Cayla Ebert, a University of Minnesota law student who is a Wayzata High School graduate
Democratic Rep. Keith Ellison: Elijah Ellison, a Muslim-American and combat medic in the U.S. Army, and Rep. Ellison's son.
Republican Rep. Tom Emmer: Dr. Daniel Bittman, superintendent of the Sauk Rapids-Rice Public Schools. Bittman was named the 2016 Superintendent of the Year by the Minnesota Association of School Administrators.
Democratic Rep. Collin Peterson: Donated his ticket to Rhode Island Rep. David Cicilline, who is bringing the parents of a soldier killed in Afghanistan last summer.
Democratic Rep. Rick Nolan: Carter Nolan, a fifth-grader at the elementary school in Pequot Lakes, and Rep. Nolan's grandson.
LIKE the Minnesota DFL on FACEBOOK: https://www.facebook.com/MinnesotaDFL
Follow @MinnesotaDFL on TWITTER: https://twitter.com/MinnesotaDFL
On INSTAGRAM: http://instagram.com/minnesotadfl
daily brief · issues · news