Daily Brief: April 1, 2015
Posted by SD48 DFL Communications Team in Daily Brief, News
In the Know
Minnesota DFL
April 1, 2015
Events today
Sen. Kloubchar will continue the two-day tour across western Minnesota. Klobuchar recently put forward bipartisan legislation with Sen. John Hoeven of North Dakota that would help fuel innovation and increase America's competitiveness in the global economy. The Innovate America Act would help cut red tape, increase exports, and add 100 new STEM schools….Klobuchar will conclude the two-day education innovation tour with stops in Fergus Falls, Alexandria, and Bertha.

11:30 a.m. – Lt. Gov. Tina Smith will visit the Greenhaven Early Childhood Center in Hibbing and Mesabi Range College in Virginia – highlighting Governor Mark Dayton's $987 million proposed investment in education. This year, Governor Dayton has proposed $695 million in new investments for proven preK-12 education initiatives and $288 million for initiatives to make higher education more affordable.

1:45 p.m. – Lt. Gov. Smith will tour and meet with students in the Iron Range Engineering Program and talk with Northeast Higher Education District officials about college affordability and accessibility issues. Mesabi Range College, 1001 Chestnut St., Virginia.

Lt. Gov. Smith will meet with members of United Steelworkers, Local 1938 and Local 2660.

10:30 p.m. – Sen. Al Franken appears on the Late Show with David Letterman.
2015 session
Lawmakers talk education and budget over their 'spring break', KIMT
House Speaker Daudt visits Woolen Mills as state budget fight looms large (w/video), Bemidji Pioneer
Rachel E. Stassen-Berger: Time to shine light on lawmaking-in-the-darkness at Minnesota Capitol, Pioneer Press
Agriculture
Minnesota farm lobbyists flex new political muscle, MPR
Arkansas
Despite criticism, Arkansas passes religious freedom bill, MPR
Walmart joins opponents of Ark. religion bill, USA Today
Bills on 'religious freedom' upset Capitols in Arkansas and Indiana, New York Times
Black Lives Matter
Meet the Mall of America 11, MinnPost
Budget (state)
Northland legislators oppose using surplus for tax cuts, Duluth News Tribune
Congress
A 'very, very rocky start': three months in, Minnesota's representatives rate Congress, MinnPost
Congressional delegation
Franken
Sen. Franken talks mental illness crises and criminal justice with Northland experts, WDIO
Senator cycles through Duluth, Duluth News Tribune
DFL
Jennifer Granholm to speak at DFL's Humphrey-Mondale Dinner, MinnPost
Persell, Saxhaug speak at Beltrami DFL convention, Bemidji Pioneer
Granholm to headline DFL fundraiser, Pioneer Press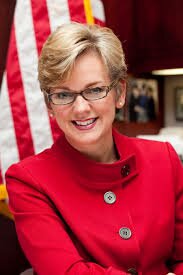 Education (K-12)
Minnesota's No Child Left Behind waiver renewed for four more years, Star Tribune
Environment
Barack Obama pledges greenhouse gas emissions cuts, Politico
Indiana
Indiana governor in crisis mode, The Hill
Indiana governor stands by 'religious freedom' law but promises fix, MPR
Indiana governor wants to clarify religious-objections law; Arkansas passes similar bill, Star Tribune
Why Indiana's 'religious freedom' law wouldn't hold in Minnesota, Fox 9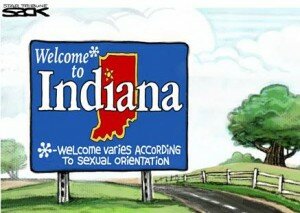 Jobs
U.S. Steel will idle a second Minnesota plant; 680 layoffs expected, Minneapolis/St. Paul Business Journal
700 layoffs at MINNTAC: Total Range jobs hit recently, 1,153, Mesabi Daily News
Job vacancies in Minnesota rise to highest level since 2001, Star Tribune
Job vacancies in Minnesota rose to 88,900 in the fourth quarter of 2014, a 47 percent increase from the same period a year earlier, according to figures released today by the Minnesota Department of Employment and Economic Development (DEED).
The agency said Minnesota had 1.1 unemployed people for every vacancy in the fourth quarter. A year earlier, there were 2.1 unemployed people for every vacancy.
The fourth quarter 2014 ratio of unemployed people to vacancies was the second lowest on record. Total vacancies in the quarter were the highest since the second quarter of 2001, when the state had more than 115,000 job vacancies.
GOP
Downey gets opponent for Republican Party chair post, Star Tribune
Jungbauer to run for chair of Republican Party, politics mn
Bachmann likens Obama to 'deranged' Germanwings co-pilot, Star Tribune
Downey gets challenger in MN GOP chair re-election bid, MinnPost
Labor
Today in history
Met Council
Big raise for Met Council leader despite salaries deal, MPR
APNewsBreak: Met Council leader sees major raise despite deal delaying cabinet raises, Star Tribune
Minnesota Attorney General
State AG: Companies misled with pricey print subscriptions, KSTP
Telecommunications
The big legislative fight over a fading technology, MinnPost
Transportation
GOP plan to fund improve roads without additional taxes is problematic, U of M Daily
What's worse than exploding rail trains? Read on. MPR
A guide to Greater Minnesota transit, Pioneer Press
Mass transit is more than light rail – and still costly, Pioneer Press
GOP transportation bill would derail buses, too, Star Tribune
Dayton calls for statewide plan to synchronize traffic lights, WCCO
Lt. Governor discusses transportation proposal, KEYC
MnDOT gets $1 million for 'innovative' paving, Pioneer Press
GOP outside political group targets Democrats, Dayton's gas tax plan in ads, Star Tribune
The Jobs Coalition is going up with some ads on the Dayton gas tax in 10 districts. Ads here. House districts 4B, 5B, 36B, 42A, 48A and 51A; Senate districts 17, 21, 51 and 57., Star Tribune
Voting
Secretary of State: Where are the young voters? St. Cloud Times
LIKE the Minnesota DFL on FACEBOOK: https://www.facebook.com/MinnesotaDFL
Follow @MinnesotaDFL on TWITTER: https://twitter.com/MinnesotaDFL
On INSTAGRAM: http://instagram.com/minnesotadfl