* Volunteer *
Posted by SD48 DFL Communications Team in Volunteer
This Saturday, August 31, Senate District 48 DFL will be hosting a barbecue for people interested in finding out more about the party, what a senate district does and meeting elected officials and candidates. The event is being held in Eden Prairie from 4:30 to 7:00 PM at Edenvale Park just north of Valley View on Edenvale Blvd.
If you have time that afternoon, and would like to help us set up for the event, serve food and beverages, play with kids or clean up, please send us an e-mail at [email protected]. We'll get in touch to find out what you'd like to help with and when you're able to be at the event. Thanks!
No tags
A day to get together with your neighbors and friends, have a barbecue, hold a phone bank or door knock.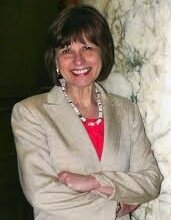 Get the word out that there are Dems in the District … find out what matters to your neighbors.
When: 11:00 am, Saturday August 17
We'll be door knocking in HD48A along with Rep. Yvonne Selcer.
Want to join us? Email [email protected] for more information.
Posted by SD48 DFL Communications Team in Volunteer
We know, you're thinking what's the deal? Wasn't the election last year? Yes, it was. But, believe it or not there are elections this November for city and school board seats and there will be state campaigns in high gear in less than 6 months.
So, if you haven't been engaged in local politics, we'd love to have you join us.
Here's how to get connected:
Step 1) Find out in which precinct you reside: http://www.gis.leg.mn/OpenLayers/precincts/
Step 2) * to find out how to get involved, meet your progressive neighbors and help build a strong future for our children, and their children.
*Any email you submit to us will not be used for any other purpose than to reply to you. We will not share your email with any other group other than ours.
No tags
Posted by SD48 DFL Communications Team in Volunteer
It's Get Out the Vote time! We need your help to talk with voters to confirm their support of our candidates, as well as the fact that they'll be going to vote on Election Day, November 6.
If you can volunteer time to make calls or doorknock, you'll be helping your local candidates Laurie McKendry for State Senate, Yvonne Selcer for House District 48A and Tori Hill for House District 48B have a stronger chance at becoming your next elected representatives.
We've seen how badly things have gone in the State Legislature, the total lack of focus on the "jobs, jobs, jobs" promise Republicans made in 2010 followed by their attempts to insert discrimination into our state Constitution with two divisive amendments that we're finding out were placed there not for "family values", but to assure a stronger Republican turn-out on Election Day.
Help thwart their efforts by volunteering. Sign up now for shifts of phoning or door knocking.
Door knocking will be done out of a location in our Senate District. Phone calling will be done from the CD3 DFL Coordinated Campaign office, 12324 Wayzata Blvd, Unit C, Minnetonka, MN 55343. This is located across 394 from Ridgedale in the strip center with Sports Authority.
Contact Laura Nevitt to schedule your shifts or call her at 612.708.4644.
No tags