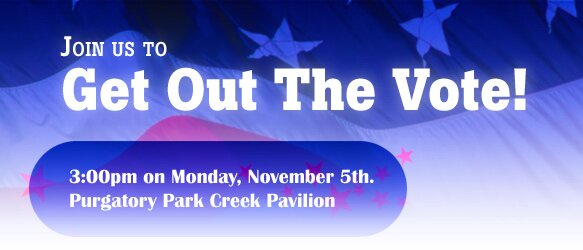 Help our progressive candidates win in SD48! Join us for a rally November 5th!
Featured guests include: Sen. Klobuchar, State Senate Minority Leader Tom Bakk and House Minority Leader Paul Thissen.
When: 3pm on November 5th.
Where: Purgatory Park Creek Pavilion, 13001 Technology Drive (map)
See you there!
No tags
---
No comments yet.
Leave a Reply
You must be logged in to post a comment.