CONTRIBUTE!
VOLUNTEER!
CONTACT US!
Can You Host an SD48 Lawn Sign?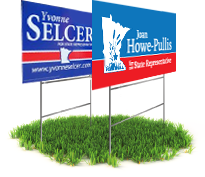 Our candidates are hoping to build visibility with lawn signs!
If you're willing to have one in your yard between now and Election Day, please e-mail us at info@dfl48.org. We'll pass your information along to our candidates.
Tweets by @DFL48
Daily Brief: July 5, 2013
Posted by SD48 DFL Communications Team in Daily Brief, News
In the Know
Minnesota DFL
July 5, 2013
Events today
10 a.m. – Sen. Amy Klobuchar will visit Duluth and talk about the importance of the local brewing industry, starting with a tour of Fitger's.
2014 election
Governor
Governor hopeful Thompson leaves Senate leadership post, Grand Forks Herald
Sen. Dave Thompson leaves leadership post, KARE
Thompson resigns leadership position, MPR
David Hann wants to run for Governor? Minnesota Progressive Project
Congress
Obermueller, Kline fundraising numbers point to an expensive race, MinnPost
General
ObamaCare decision a 'double-edged sword' for Dems in 2014, The Hill
Anderson, Marge
On the legacies of Anderson and Hubbs and more, Pioneer Press
Marge Anderson, former chief of Mille Lacs Band, passes away, Mille Lacs County Times
Campaign finance
1% of 1% buying a big seat at policy debate, Minnesota 2020
Congressional delegation
Bachmann
Family Research Council to launch 'Ex-Gay Pride Month', Daily News
Kline
Minnesota Rep. John Kline makes another bid to rewrite No Child Left Behind, Star Tribune
Klobuchar
U.S. Sen. Amy Klobuchar, D-Minn., and World War II veteran John O'Boyle, Grand Forks Herald
Eh? Klobuchar talks beer, Duluth News Tribune
Klobuchar, Franken
Senators hear about westerly route issues, Mesabi Daily News
World War II vet receives France's highest honor, KARE
Economy
Twin Cities has best unemployment rate in nation, MinnPost
US economy adds 195K jobs, jobless rate 7.6 pct, Pioneer Press
Education (K-12)
Our View: Closing the gap, Winona Daily News
Frac sand
Pepin County: A ready template for sand mine regulation, Star Tribune
GOP
GOP and the Voting Rights Act: Now what? MPR
Chris Fields: The 'Uncle Tom' tweet: Gov. Dayton and DFL take a pass on a teachable moment, Pioneer Press
Westrom calls for more fireworks to be sold in Minnesota, MPR
Guns
On tour, Gabrielle Giffords tries a gentler touch on gun laws, Star Tribune
Giffords, husband take gun control message to Fargo, Grand Forks Herald
Health Department
State health dept. takes back inspection duties from St. Paul, MPR
Immigration
McCain, House GOP headed for clash on immigration reform, The Hill
Meet Minnesota's newest American citizens, WCCO
IRS
I.R.S. scrutiny went beyond the political, New York Times
Marriage equality
Same-sex marriage and the next DOMA battle, David Schultz
NFL
Game on: Sen. McCain, fans battle NFL over blackout rule, Pioneer Press
Oromo Week
Local Oromo community honored by Twin Cities mayors, KARE
St. Paul and Minneapolis' mayors declared the week of June 29 to July 6, "Oromo Week."
Sequestration
Federal budget cut furloughs to slash full-time National Guard soldier, airmen pay 20 percent, Star Tribune
Stangeland, Arlan
Former Minn. Congressman Arlan Stangeland dies, Worthington Globe
Former 7th District Rep. Stangeland dies, MPR
Former U.S. Rep. Arlan Stangeland has died in Detroit Lakes at age 83, MinnPost
Racing Commission
Investigation clears Racing Commission chair, MPR
Minnesota: Racing Commission's ex-chair cleared of sexual harassment allegations, Pioneer Press
Reproductive rights
Hagan slams 'sneak attack' abortion bill, The Hill
State of Emergency
Minnesota Gov. Mark Dayton declares emergency in storm-battered counties, Star Tribune
Dayton issues emergency declaration for storm-struck areas, MPR
Dayton declares post-storm state of emergency, Star Tribune
Voting
What happens if you don't have voter ID? Pioneer Press
No tags